story by Rebekah Glasgow
photos by Sandy Ramirez
It was the first day of New York Fashion Week, and designer Mikhael Kale went all-out creating a stunningly sexy and uniquely playful line. The dresses were very short and necklines were low, projecting a gladiator-bustier image.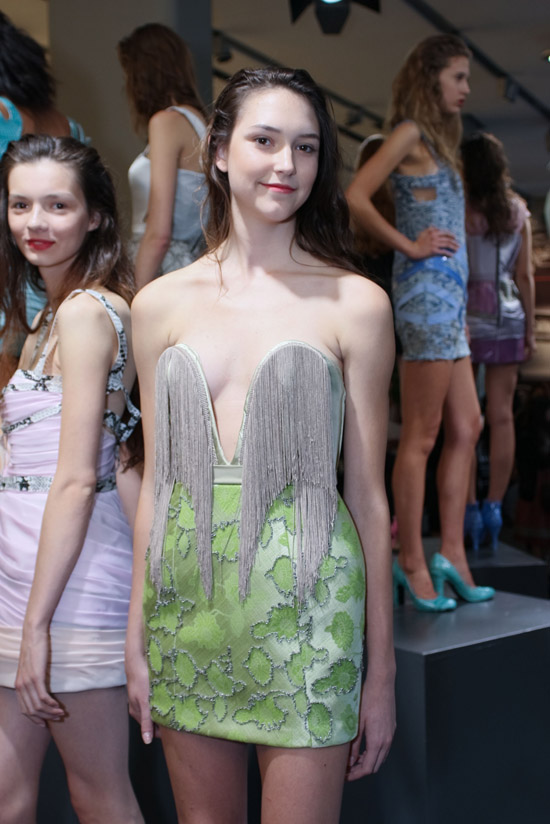 Standing in the Audi center, with the Le Mans Audi R15 TDI 100 feet away, Mikhael told me, "when dealing with these hand embroidered details and construction, it is easy to be pretentious but that is not what this is about.  It is about having fun with design and challenging oneself so if it is young, poppy, cool, and sexy, then we have succeeded."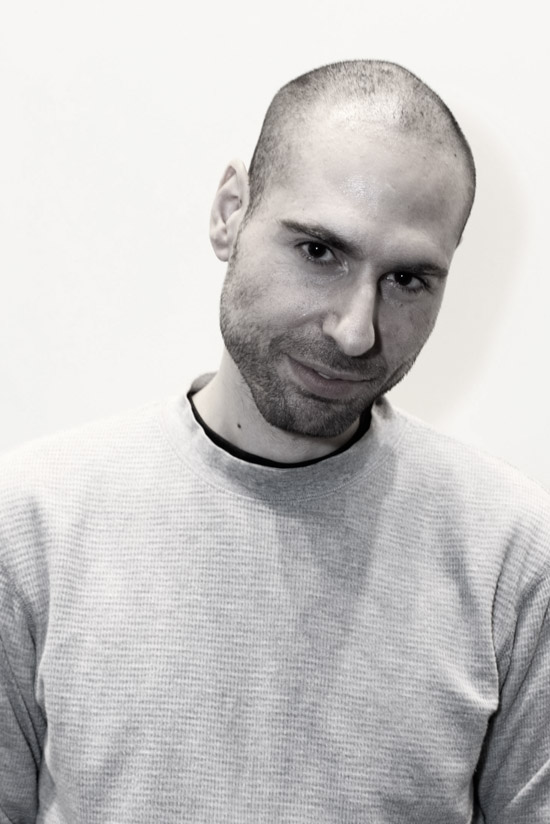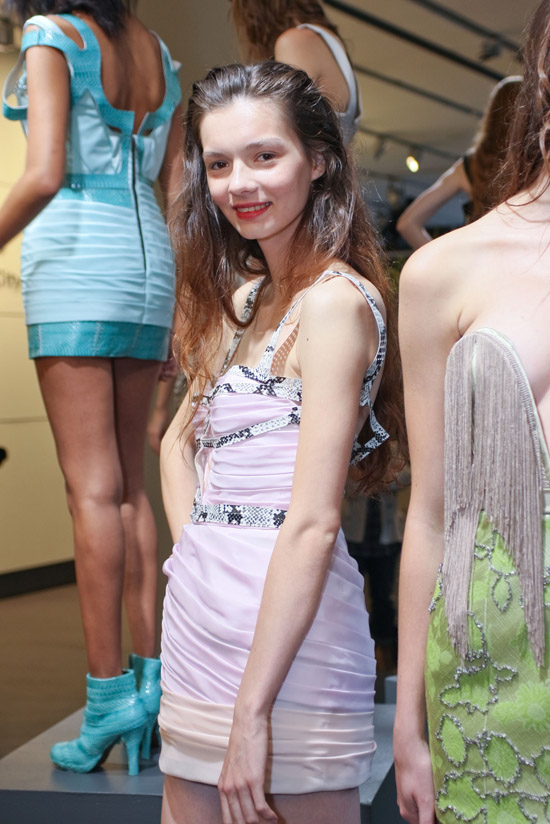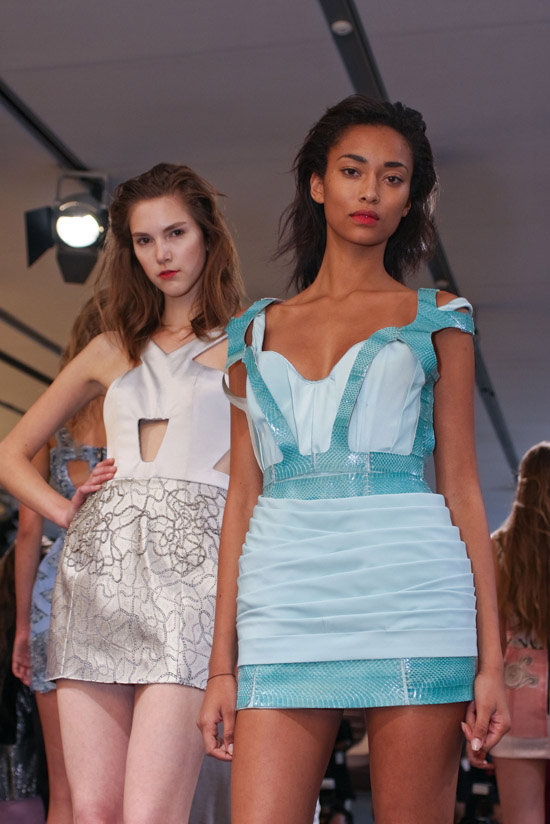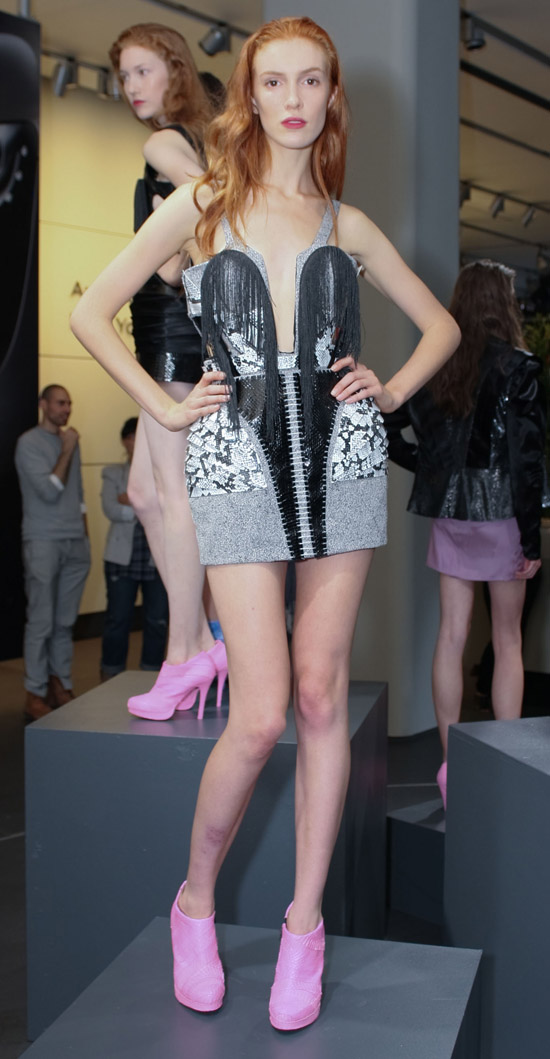 The prominent cutouts and wide and varied application of hand sewn embroidery and beading, leather strip trimmings, funky fringe, and small leather belts, showed there were no details overlooked in creating the radical departure chic of these dresses. They were toned in innocent colors that are rarely seen today.  Other than his one black dress, the colors reminded me of senior prom dresses from the seventies, but that is far from the look Mikhael crafted for this spring-summer 2010 collection. This is a departure from his previous more monochromatic collections.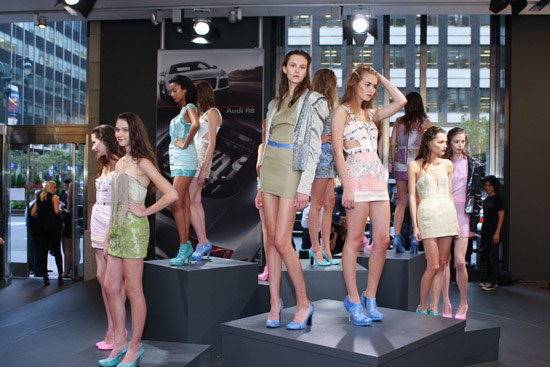 When asked what inspired him for this collection, Mikhael said, "I am generally inspired by a technique, a concept, and a color, that grow into my line. I was originally inspired by colors in the Shara, but they were tough colors to work with— after fabric shopping and sourcing, these were very ugly colors to work with.  They were not pretty.  They are very light with little complexity, but 'I am going to challenge myself and try to accomplish something edgy, beautiful, and shape-based and go from there.'" Kale's plan to work with this difficult color scheme seems to have succeeded.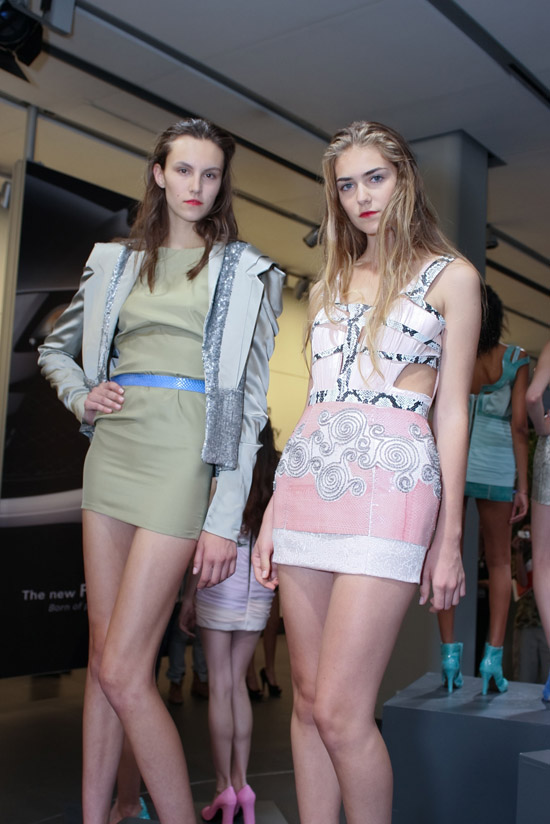 When asked about the fun fringe, Mikhael said, "I was thinking Josephine Baker: Fun, interesting, sexy, and that is what time is all about."  His style speaks to women who want to get out and enjoy life, and who are confident enough to stand out in a crowd, garments for the unique and uninhibited. Necklines were dangerously low, and there was nothing about these dresses, other than their innocent colors, that was not full-on provocative (and fun).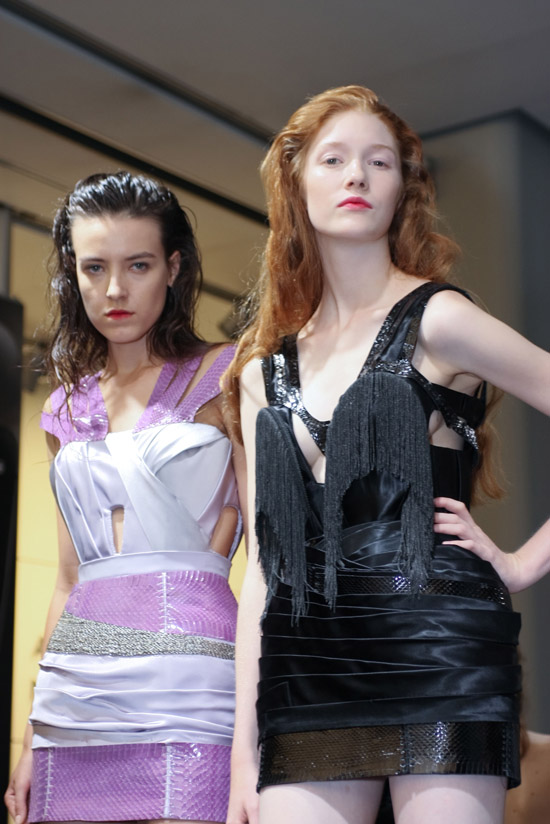 Jackets were embellished with sequins, and full puffy shoulder pads balanced out the short, tight sheaths underneath.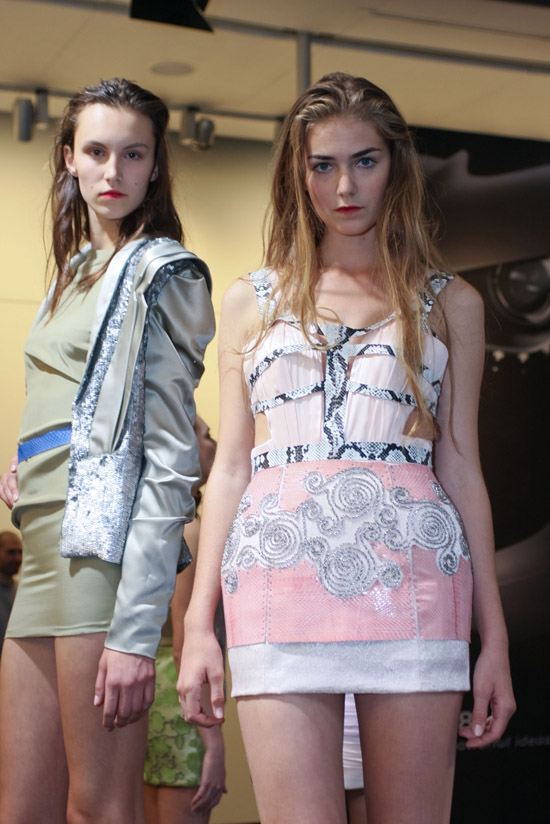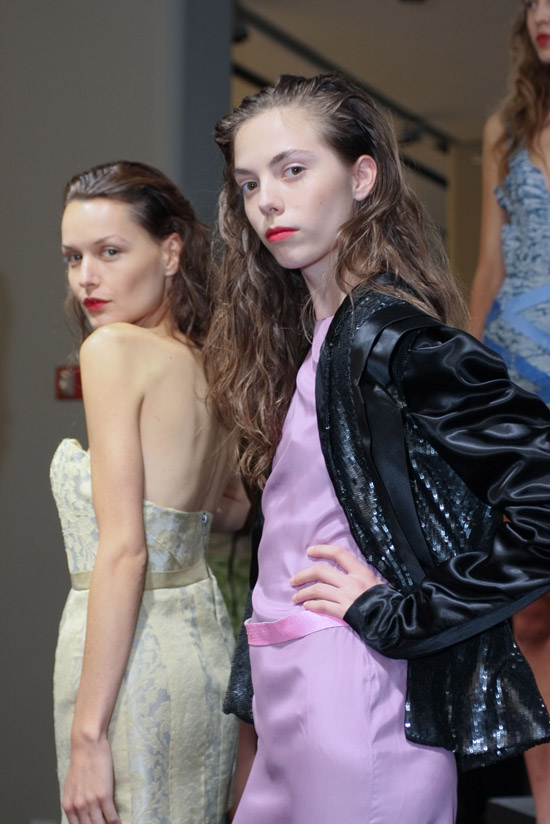 Mikhale had even more fun to show with his striking snakeskin high heels and boots in bright pink, teal, and blue.  These were not the same colors as the pastels in his dresses, which gave the whole image another striking quality that will certainly catch the attention of anyone and everyone on the street.