story by Kate Young
photos by Freda Henry
Buyers and press were greeted for the presentation of designer-with-child Monique Lhuillier's spring-summer 2010 collection inside the famed Christie's auction house with abundant champagne and decidedly upbeat music. The garments on display were a mix of long and short cocktail dresses, worn by tall models in charming panama hats. The looks were inspired, Lhuillier says, by "the intricate draping of the Masai Warriors."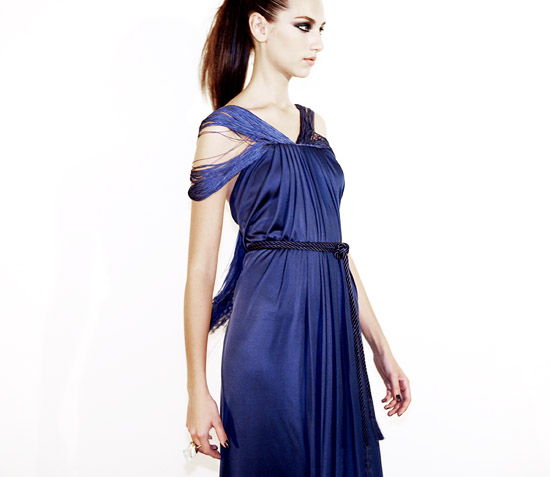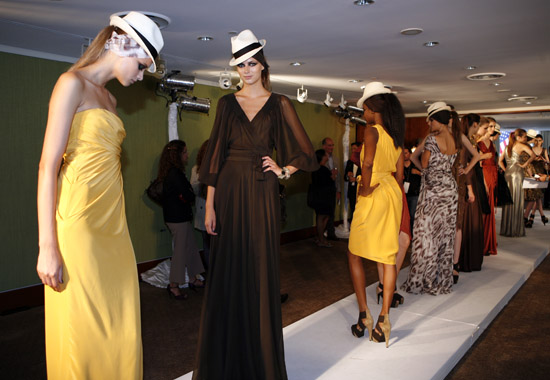 Some looks were in a color palette consisting of rust, dark blue, and mustard yellow. These were presented along with a more refined group, the most noticeable of which were in silver tweed and lamé. Others, defined more by their silhouettes than by their color, were in black and brown. Lhuillier said she was interested in "sunburst" colors, describing the feeling of the overall collection as "safari chic." In addition to the monochromatic dresses, there was a selection of print looks, inspired by the Serengeti bush: Zebra sequins perfect for a night downtown, and a Leopard trench ideal for a young Upper East Sider stalking Saks.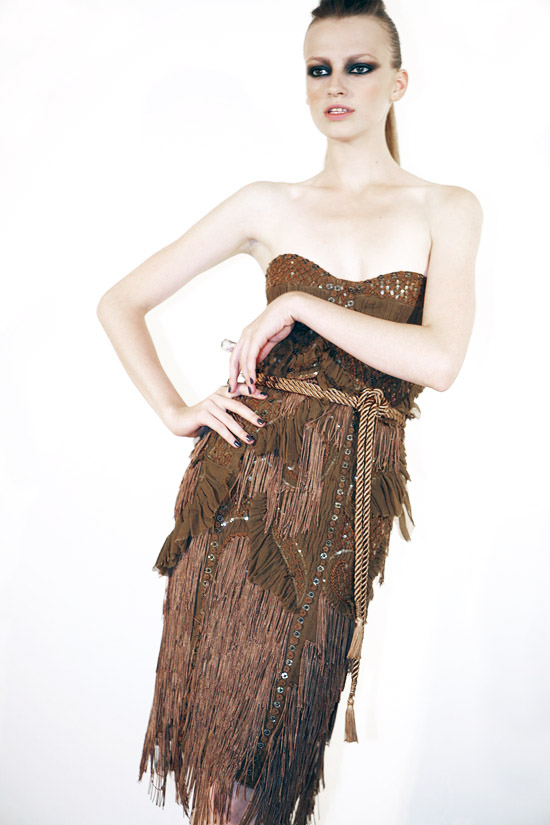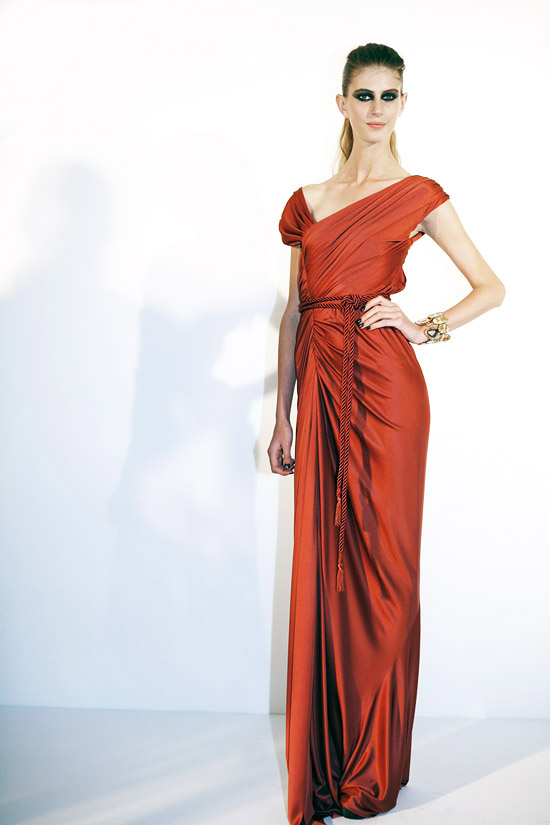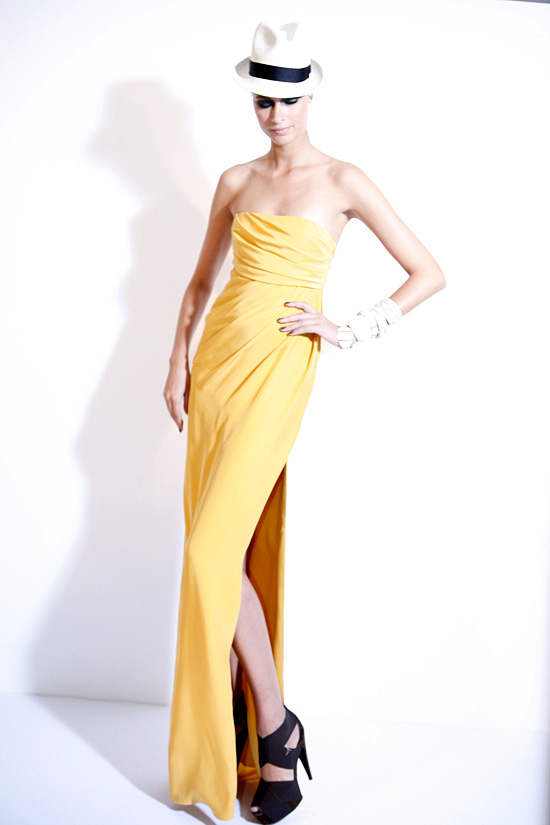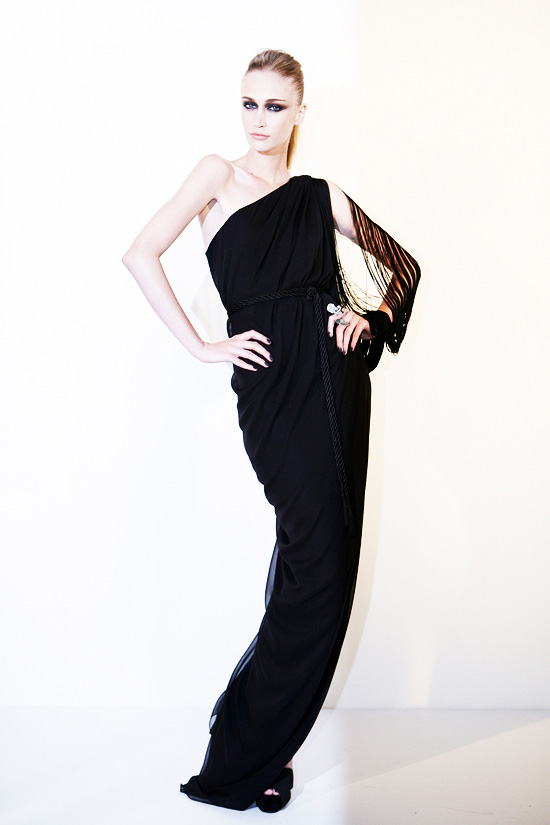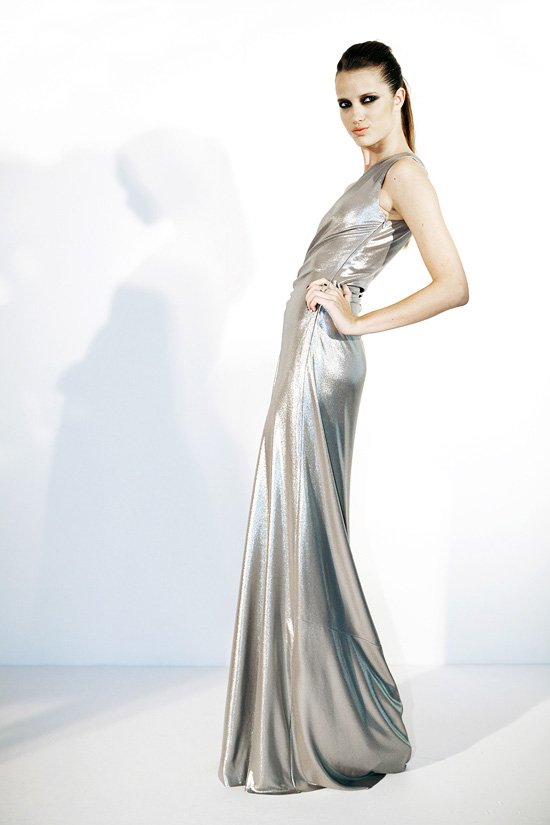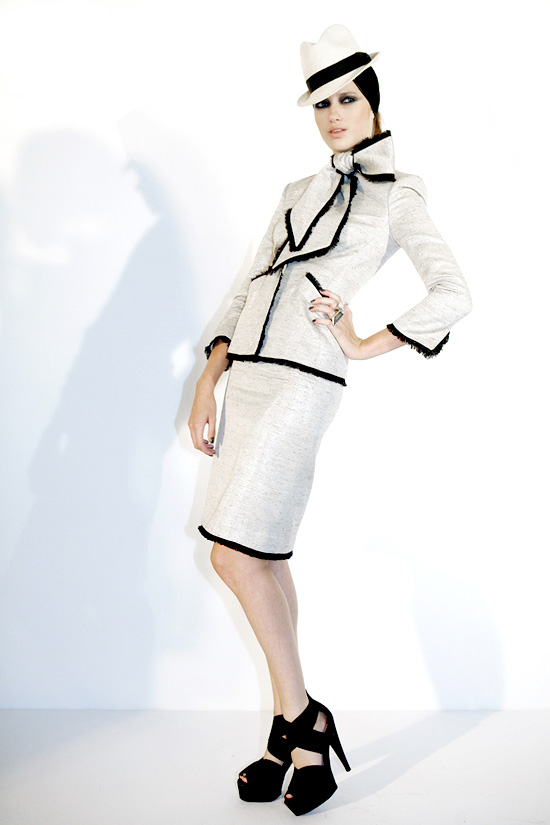 Lhuillier is known for her statement dresses and bridal gowns, and I think her base consumer will be very pleased with this collection. The silhouettes, while basic, offer the wearer a bit extra with draping, beautiful embroidery, and fringe. Lhuillier seems to have taken a nod from recently revamped brand Halston, emulating their simple colors and effortless draping with one brown dress in particular.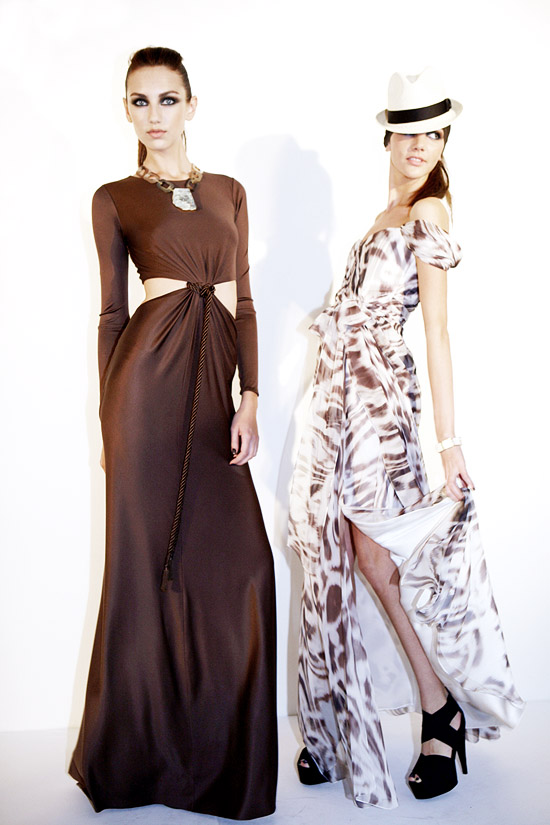 Lhuillier's favorite piece in the collection, a strapless cocktail dress with what Lhuillier described as "gold stick" embroidery, is a perfect example of what her customers routinely seek her out for– beautiful dresses that will make an impression, albeit in a subtle and refined way.
The jewelry selection complemented the clothes beautifully, and lofted the "Masai Warrior" theme. Composed of large, rough stones and ivory-like bangles, the accessories added an element of strength to an otherwise very feminine collection that, while not particularly groundbreaking, offers the customer a beautiful selection of fun and classic pieces that will transition easily from spring, through summer, and into fall.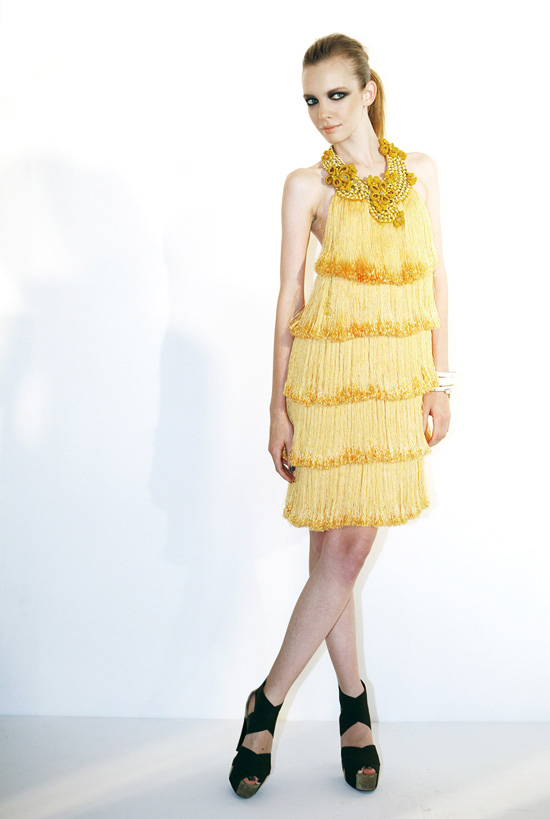 Lhuillier explained that she thought this collection was more versatile  than seasons past, with more sophisticated colors in "easy to wear fabrics, like jersey." She also explained that this season's silhouettes are more structured, and she hopes this interesting mix of simple construction with fluid lines and a structured, approachable shape that will intrigue and draw in customers.