story by Rachel Francois
photos by John Lamparski
Sonia Yoon and Benjamin Channing Clyburn continue to design clothes for the polished woman: meticulously manicured, bold, and steady but daring. The Bensoni spring-summer 2010 collection presented their looks among Osang Gowan sculptures in Chelsea's Arario Gallery.
The collection is an homage to classic American sportswear. Gingham, polka dots, and striped patterns dominated the wide array of prints. Large lapels of the double breasted jackets and high-waist trousers were reminiscent of yachting attire. Gold button trimmings also punctuated the looks.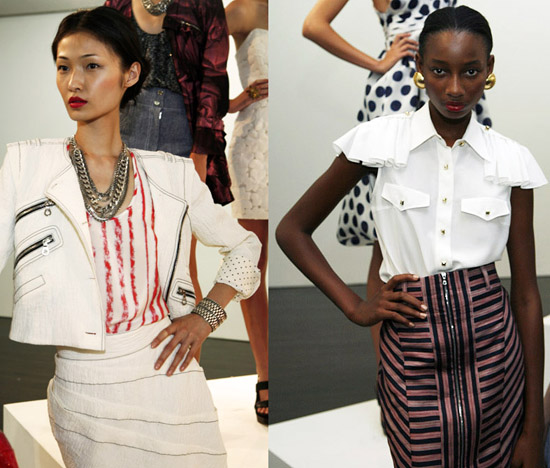 Our photographer's favorite look was this white skirt with brown polka dots and complementing jacket: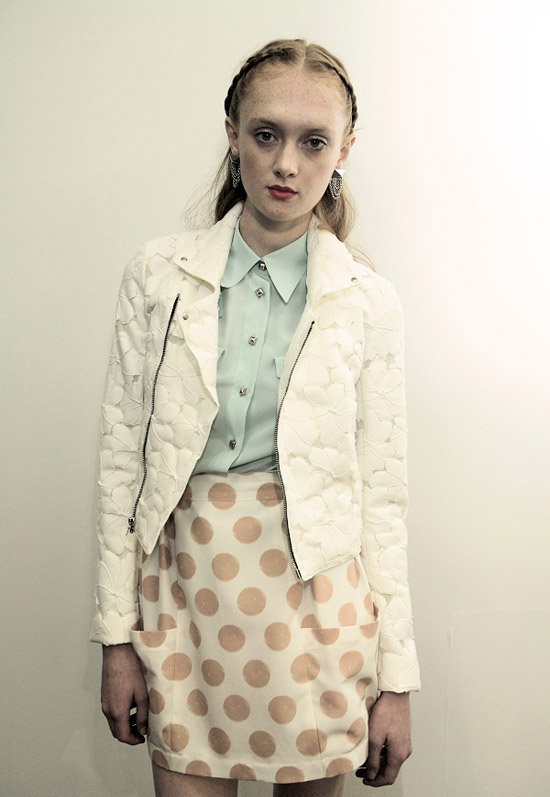 And Julia Oliv looked stunning, as usual, in this classic navy shirt with white polka dots and an asymmetrical safari skirt. (Note the Osang Gowan sculpture in the background is unrelated to the collection.)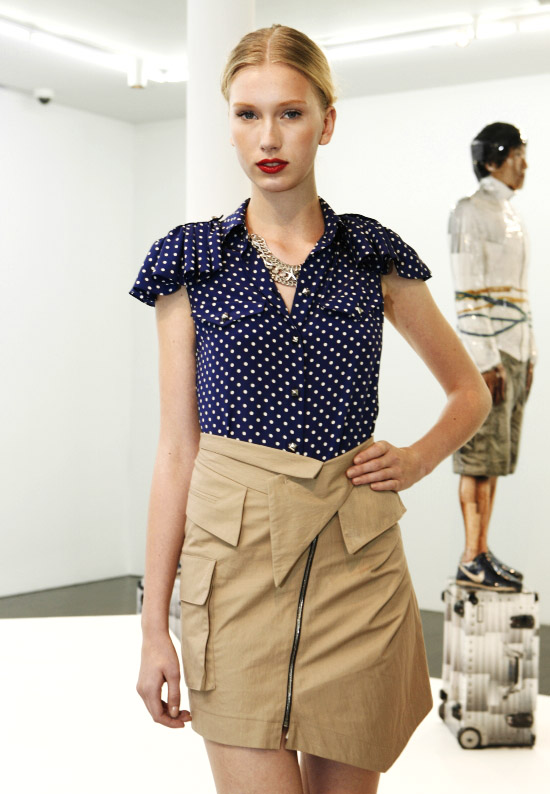 The models' hair was coiffed with a middle part and delicate french twists. The red lip added a element of chic and 1960's flare.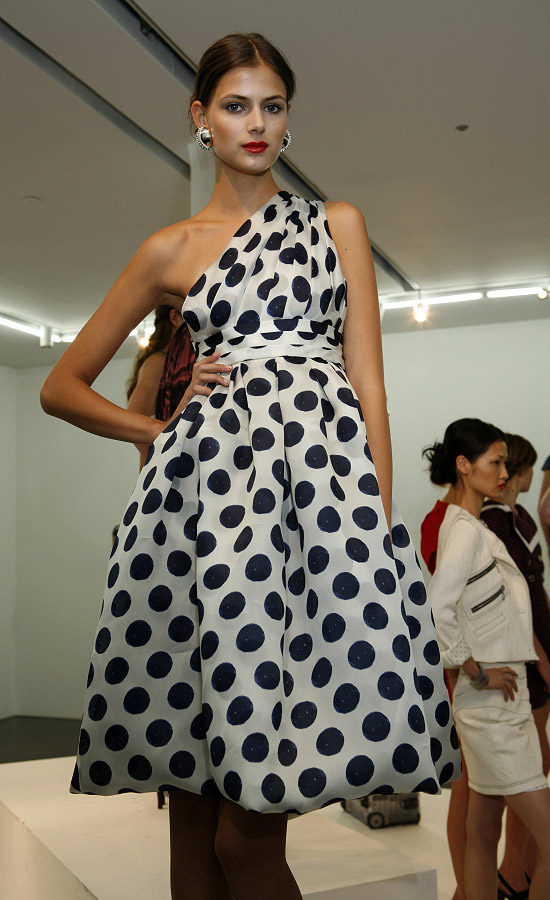 Big statement accessory pieces, in sync with the retro looks, adorned the models.  Jodie Snyder, who designed the DANNIJO accessories with Danielle Snyder,  took a moment to speak with me about their collaboration with Bensoni.  She expressed the importance of mid-century Americana undertones in the matched collections. The collaboration between Bensoni and DANNIJO was inspired by, as it has so many other designers recently, AMC's Mad Men television series. In many cases the jewelery was used to play sleight of hand with the theme, for example, as Jodie explained, "the stacked cuff bracelets can symbolize stripes."
Bensoni's collection revived the spirits of classic Americana style and the great American summer.