story by Kate Young
photos by Adrianna Favero
Binetti showed a spring-summer 2010 collection of flowing silk dresses inspired by– what else? Travel, a major theme this coming season.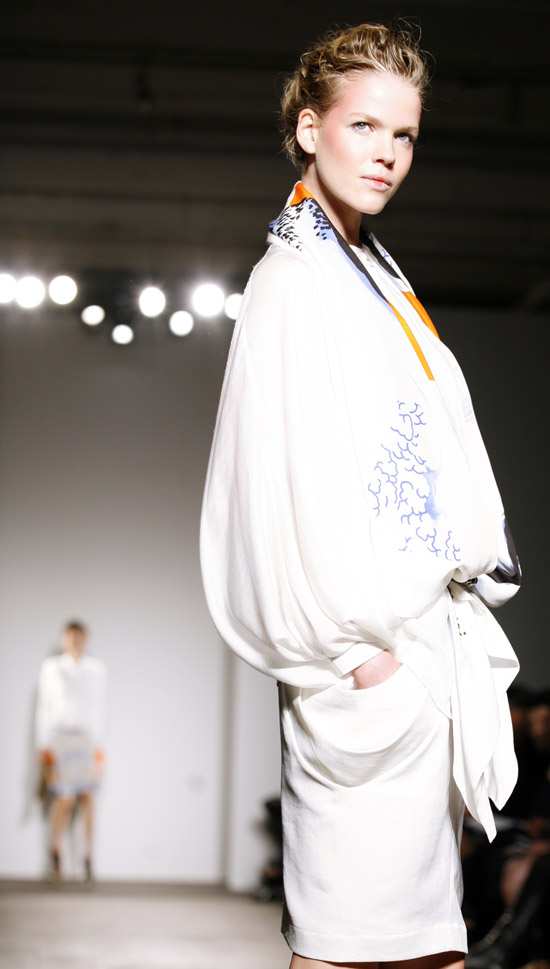 The Binetti girl is, "Very well traveled, very sophisticated, sexy. She is very feminine, playful. She feels good." Diego Binetti, the designer for his eponymous line, explained that his inspiration this season, "Was a compilation of different things," the main one being travel. Binetti recently returned from Thailand and Laos, where he was struck by their textiles and traditional costumes. "What I did was bring in some inspirations from the costumes and then mix that with the more eccentric New York-esque mentality, which is more glitzy, Sex and The City. I used a lot of glitter, rhinestones."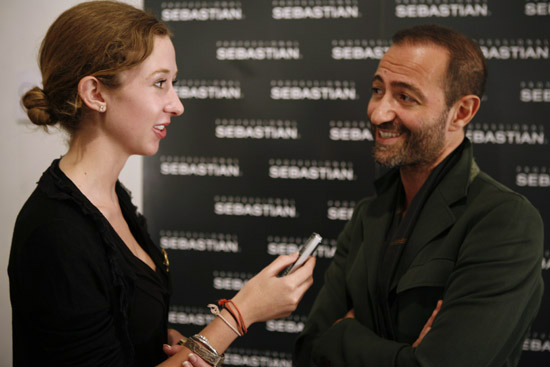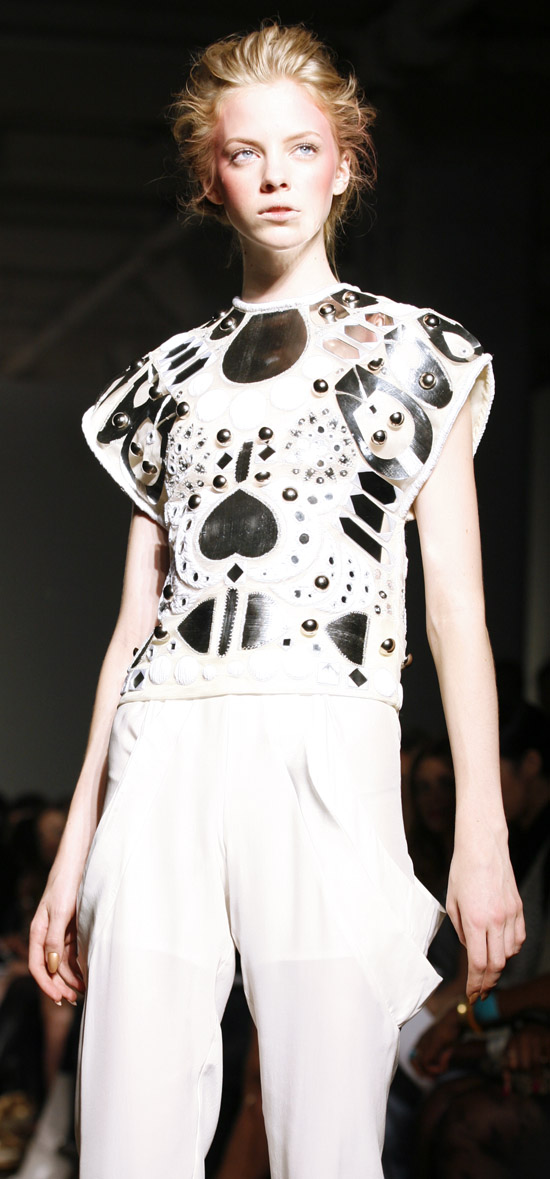 What did that mean? A collection of bright, long party dresses with heavy embellishments mixed with more demure looks, such as a skirt suit in an Armani-esque cut and dark navy color. Binetti also seemed to draw inspiration from Balenciaga and Ghesquiere designs, a pair of metal-embellished leggings being an obvious example.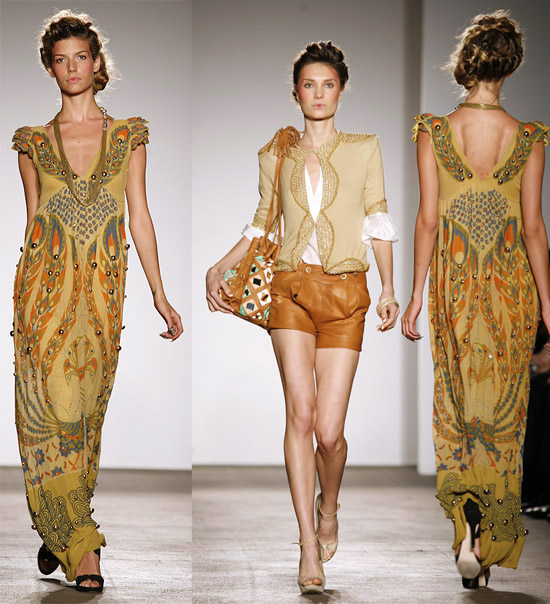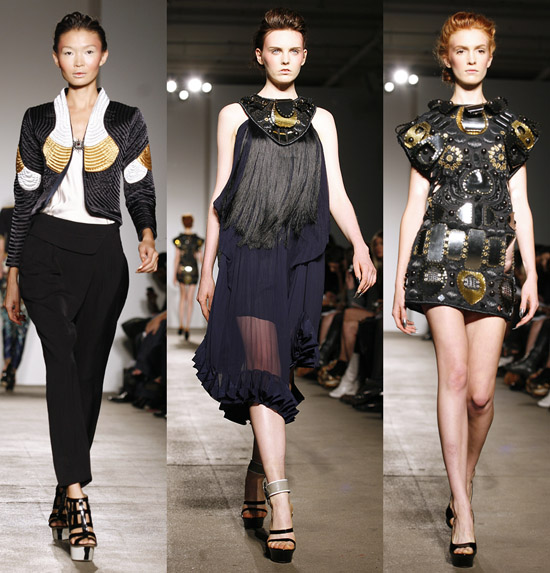 Binetti's clothes are beautiful and feminine, yes, though not always practical. Binetti showed numerous pairs of pants with draping right on the hips, an area most women try not to accentuate and that may not translate beyond wafer-thin models, and a short metal dress seemed purely editorial.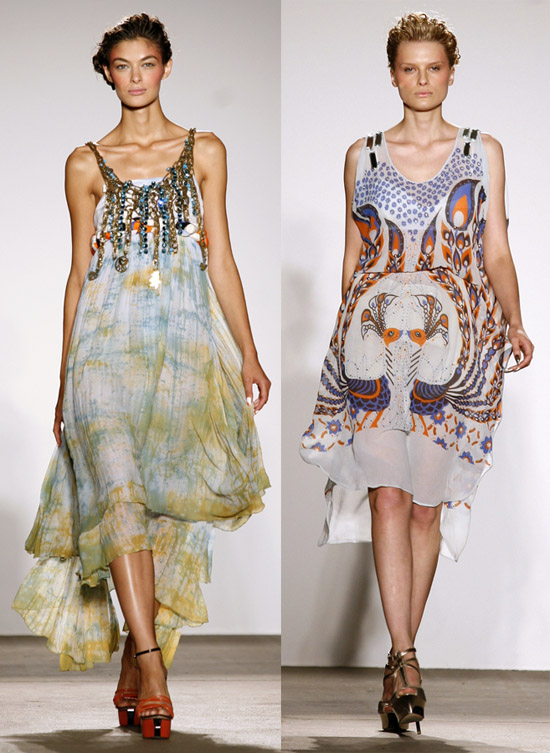 With all this being said, it's hard not to be swept away by Binetti's dreamy world of foreign lands and beautiful women. What is the Binetti brand? Well, it, "Represents who I am. I think I'm very genuine, I'm very unique and I'm very real. And that's what you get." And this collection made no qualms about that.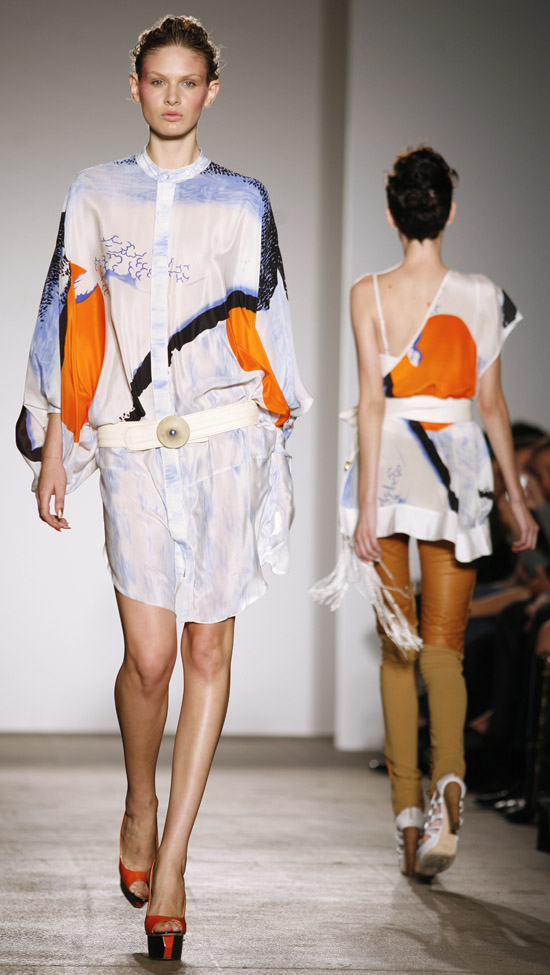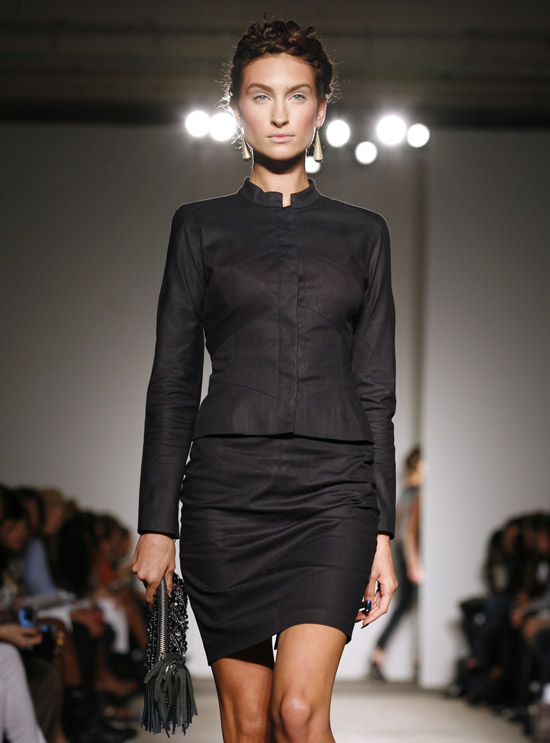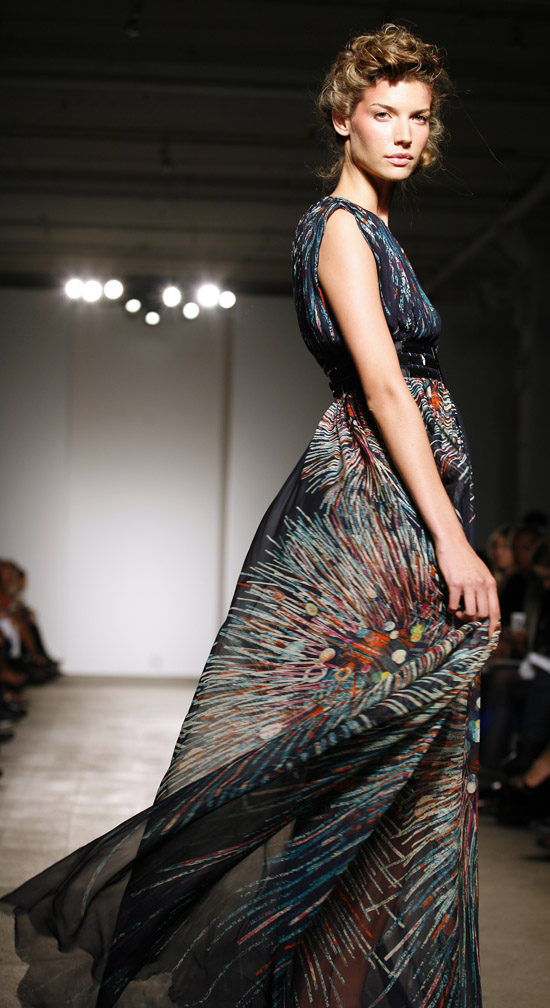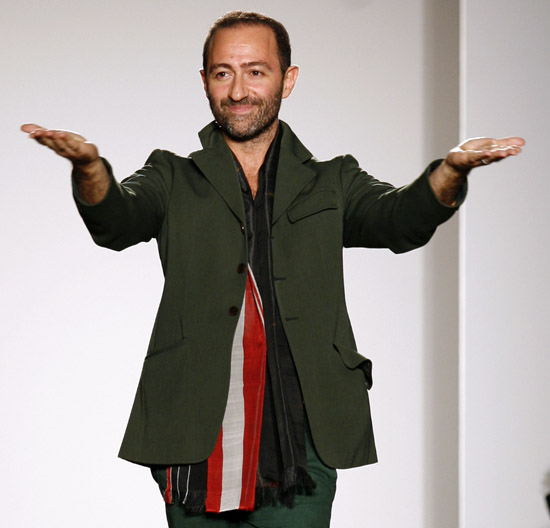 backstage…