story by Rachel Francois
photos by Adrianna Favero
The cabana setting and paper lantern lighting inspired a resort evening vibe for Copperwheat's spring-summer 2010 collection atop the Maritime Hotel in Chelsea. The collection was nothing close to the dreariness of the threatening weather above, and the fusion of Lee Copperwheat's tailoring and Ben Copperwheat's pattern design were a fraternal fusion of talent and craft. Impeccably tailored suits and casual separates lined the runway to a heavy bass beat.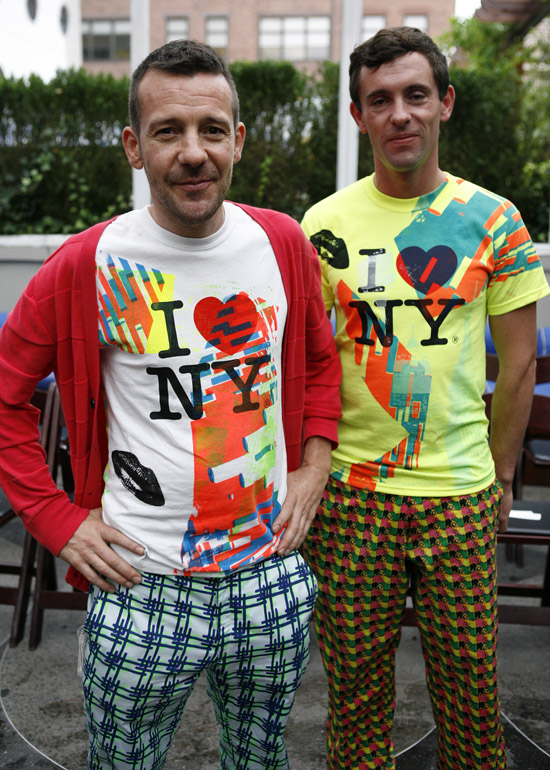 The streets of New York and nightlife of London fueled as their inspiration. The liveliness of those cities were captured in the colors and geometric designs in each of the pieces. ModaCYCLE had the opportunity to speak to the designers at the close of the show. "We wanted to bring something different to the traditional dark colors of the runway and excite fashion with color and print" says Lee.  The collection was sexy and directionally cool. I can envision celebrities such as British artist M.I.A wearing complete Copperwheat looks.
However, do not let the combination of the total looks scare our more conservative customers. Copperwheat says, "although we styled our looks 'crazily', it is still very commercial. It is kind of a fantasy but if we break it down each piece is very wearable. "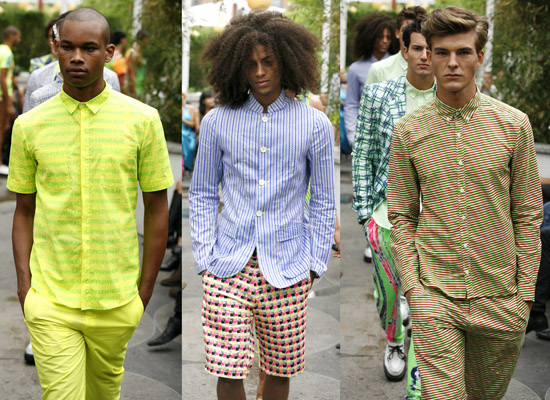 It is evident that Copperwheat is influenced by the world around. Just as eccentric as their clothes, the models also represented a range of images.  Male models with long, big hair and coifed and cropped all donned the same level of confidence. The designers embrace diversity and enjoy the idea of mixing and wanted that to be present in their show because as Ben says it, "that's how our world is, especially New York and London."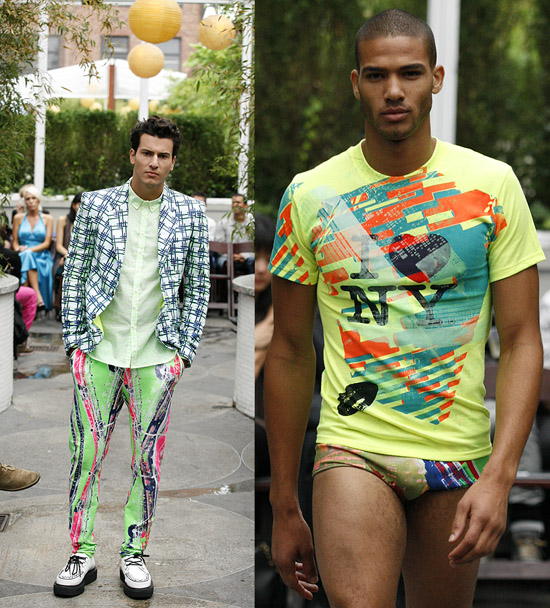 Although, the show was mostly menswear, a few women's pieces were also showcased. The duo plan to expand the women's line in the near future.  Currently, Copperwheat is looking to place their new collections in Barney's Co-Op and Opening Ceremony, among other prospective edgy retailers.