story by Rachel Francois
photos by Freda Henry
Mid-town Manhattan from on high was the backdrop as black and white film projections tickled the walls for the Bespoken spring-summer 2010 collection presentation. Exclusively designed and manufactured in London, the traditional English aesthetic was on display in the silhouettes and details of the collection. Originally all about the shirts, the label has now evolved into suits and especially into fitted jackets. The designers experimented with fabrics such as seersucker and wax cotton to give the traditional men's suit a refreshing youthful edge.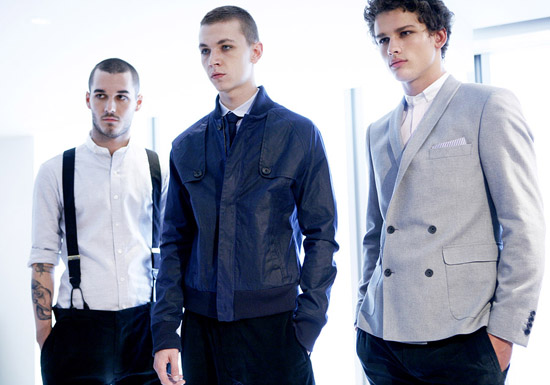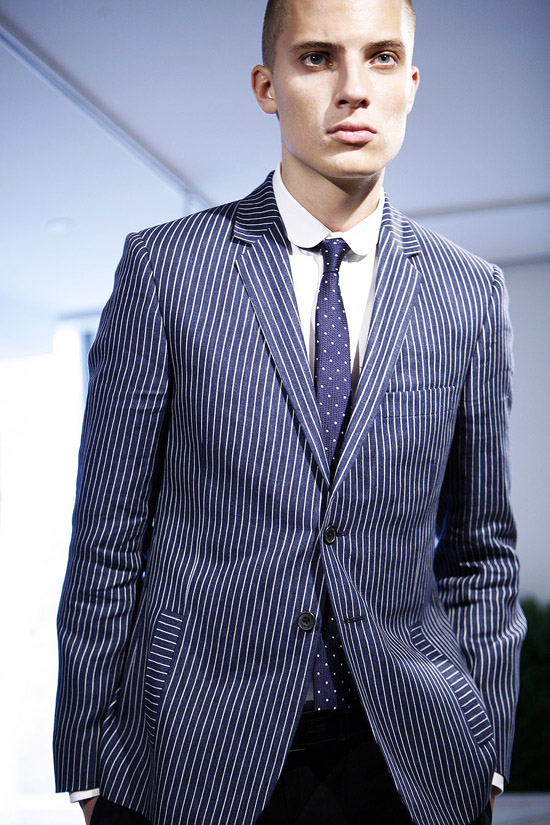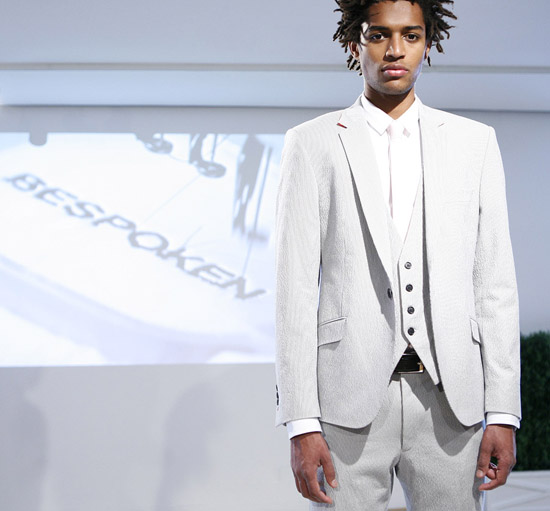 Bespoken exposes a younger generation to fine tailoring.  The simplicity of pieces are welcoming to the novice suit adorner, while still offering custom detail for the more sophisticated.  The brand's use of pinstripe, navy, and grey colors are in line with classic elements of the suit, but are re-interpreted with a modern appeal. The cropped and slender fit brings a cautious edge that will allow one to leave from the office to a casual evening out on the town.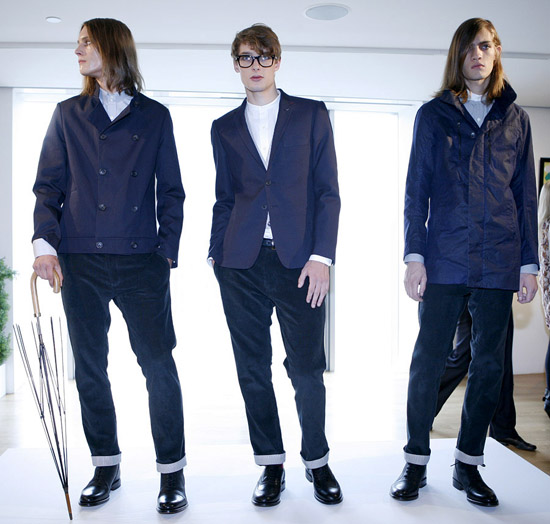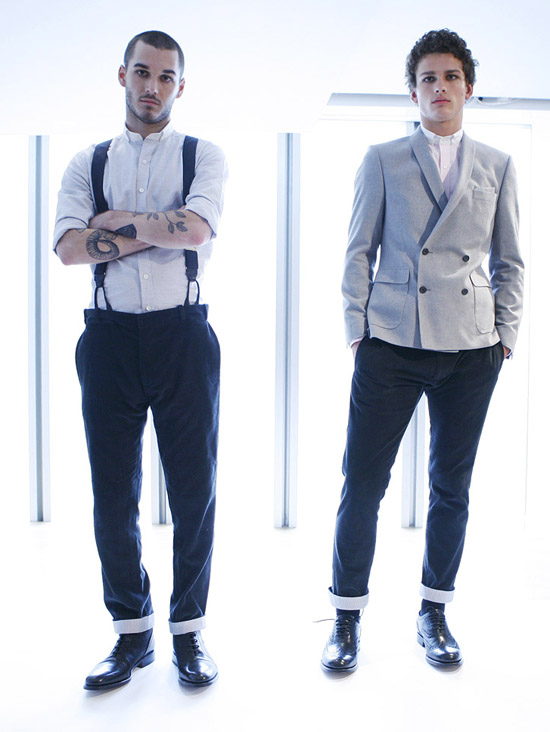 Influenced by the designers prior employment with Turnboll and Asser, the tailored shirt is foundational in the collection and other pieces include varying deviations of the style. For example, the jackets and pant turn-ups are lined with shirting material. Bespoken is not chasing trends or particularly avant-garde, but they stick to what they know best and do it well, designing timeless classic men's pieces of great quality and craftsmanship.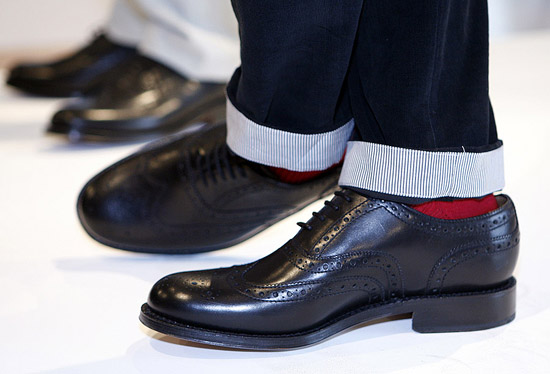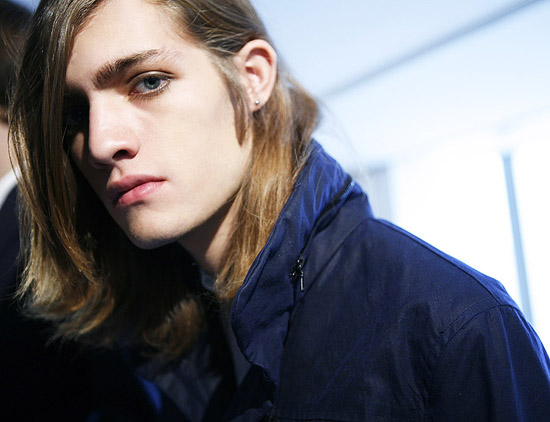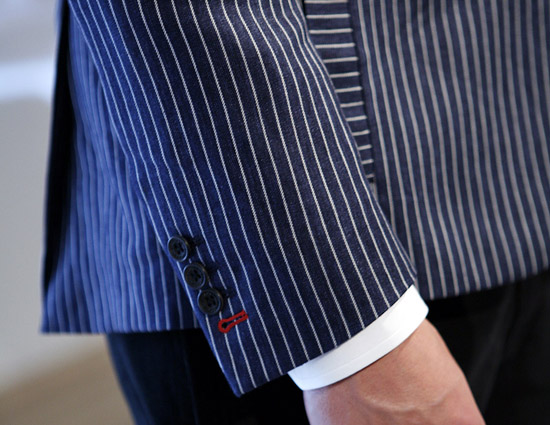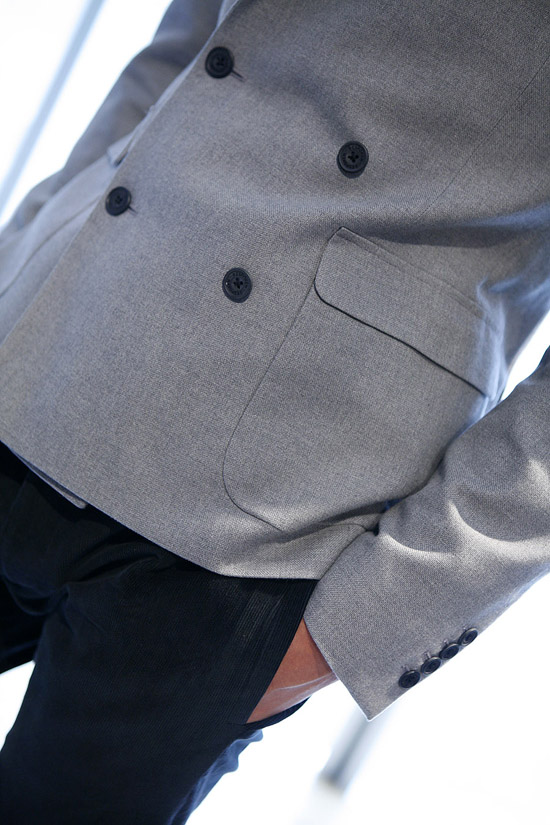 (VIEW THE BACKSTAGE IMAGES ON THE NEXT PAGE)