story by Michael Fragoso
runway photos by Freda Henry
backstage photos by Richard Gerst
Manuel De La Cruz is relatively new for having his own collection in the fashion world, but completely storied in history. Having worked for Ralph Lauren and other top designers, and studied extensively in Milan and New York, his pieces reflect beautifully on this experience.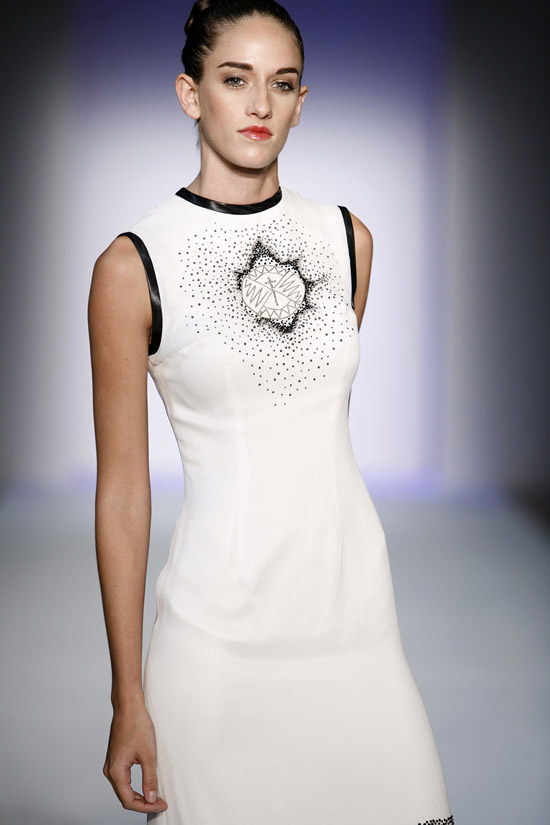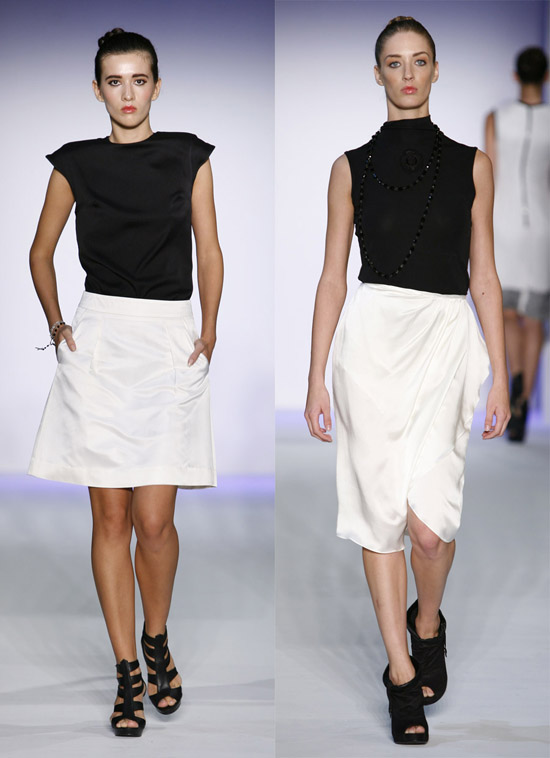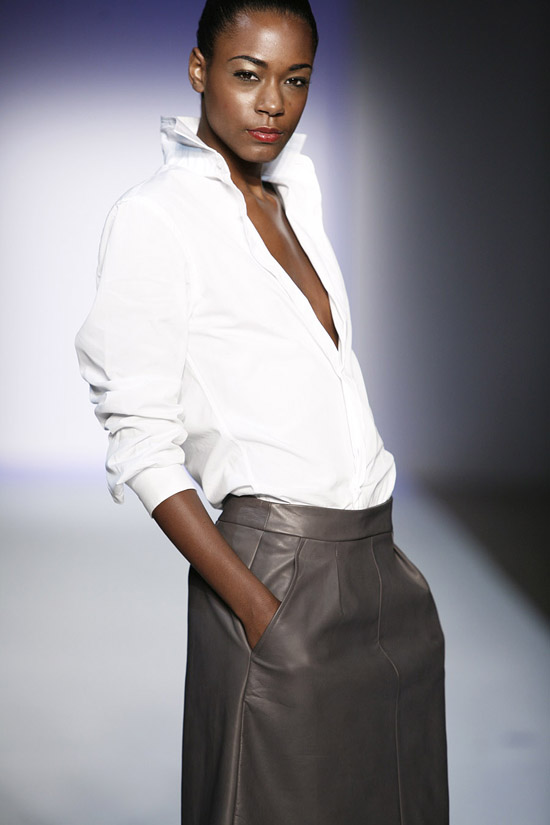 Manual speaks of his collection: "The theme for this collection is religion. Having come from a Latino background, I grew up in a very catholic family. I wanted to play around with that idea of faith and religion, and translate it into my clothing. The fabrics are fun and flirty, but the motif is more serious."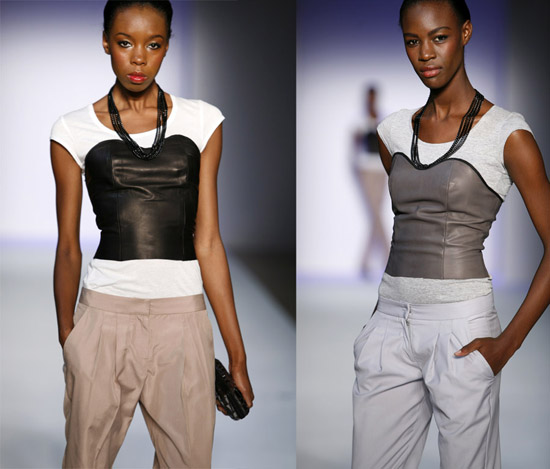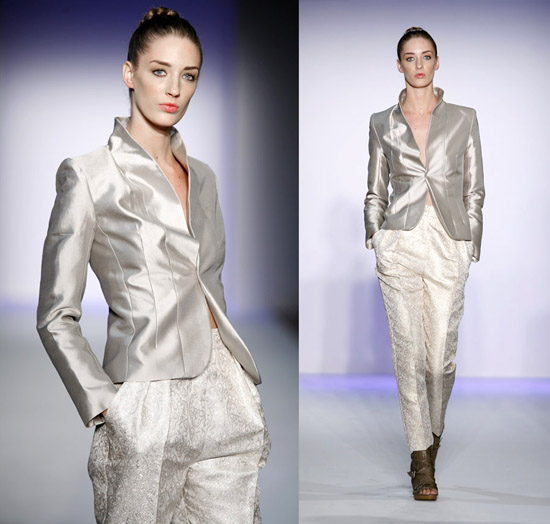 This symbolic gesture translated into beautiful menswear and womenswear garments, including wonderful jewelry designs by Danny Escobar and Pono, featuring crosses, rosaries, and votive portraits on bracelets, necklaces and even models selected for their tattoos.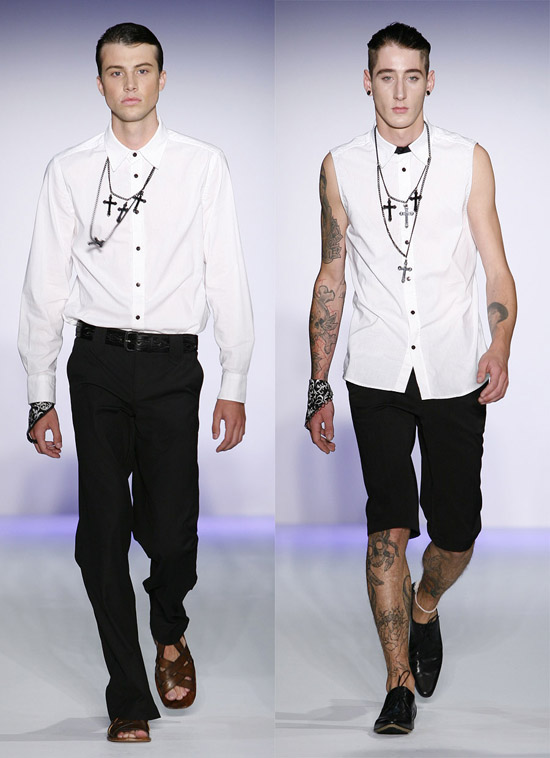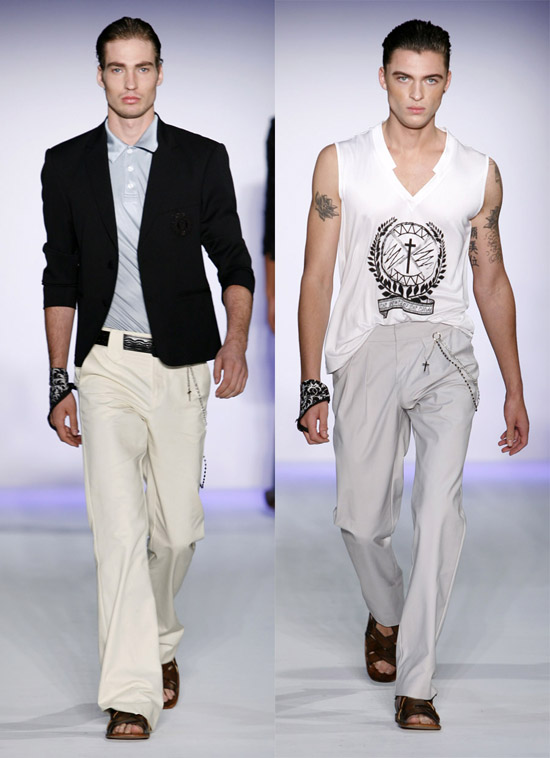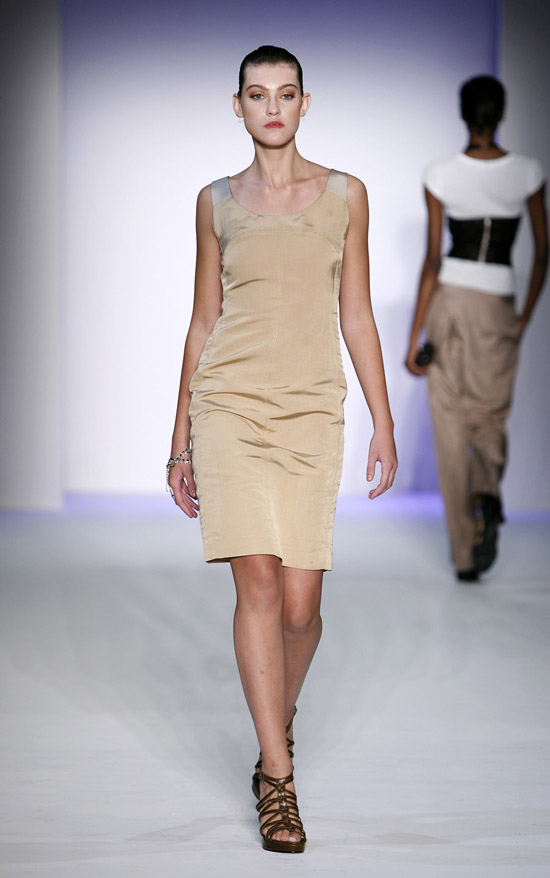 Women walked down the runway wearing beautifully cut dresses that revealed a high cut leg. Such play on strict yet sexy reveals a great eye on De La Cruz's part. Men's looks included sandals, shorts and black blazers with a military inspiration. The fabrics ranged from easy wear cotton blends to special silk gauzes.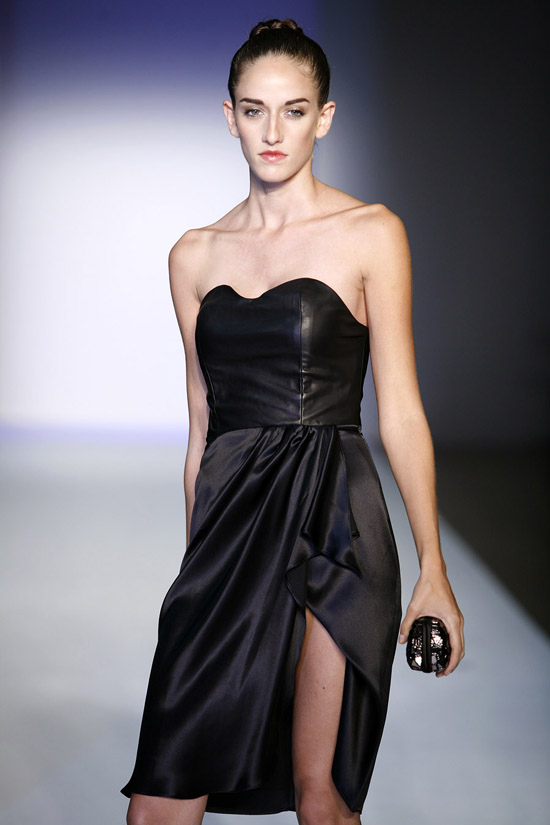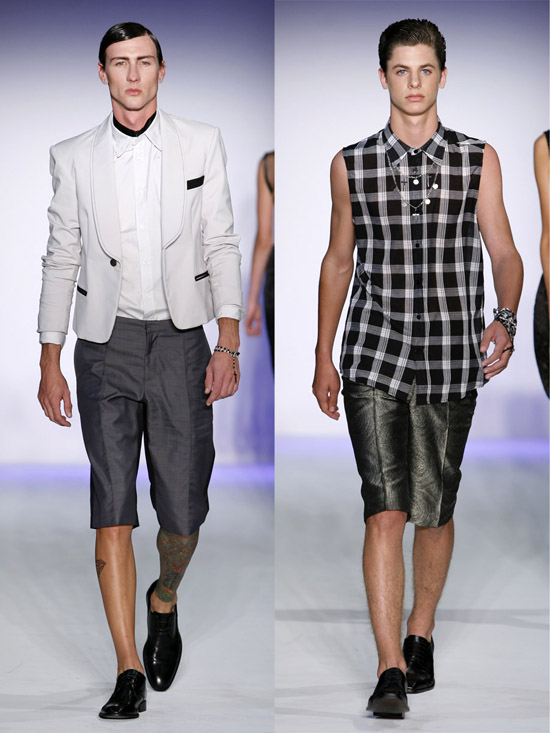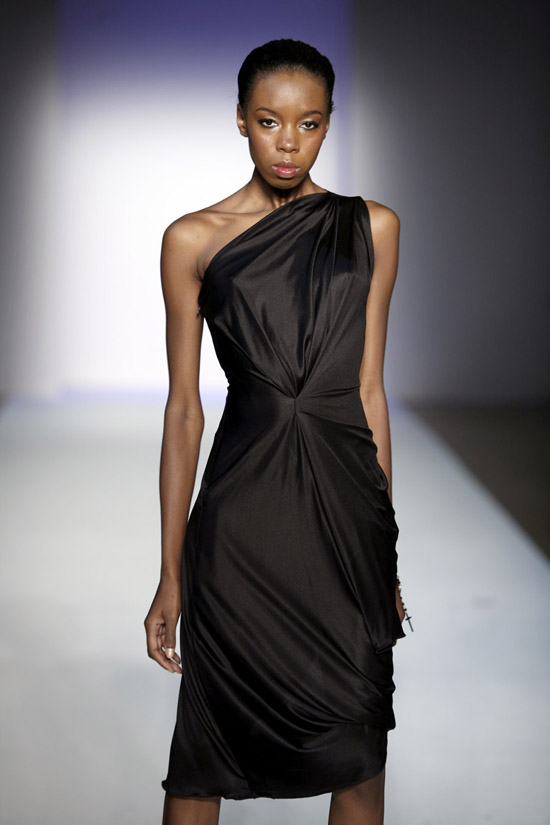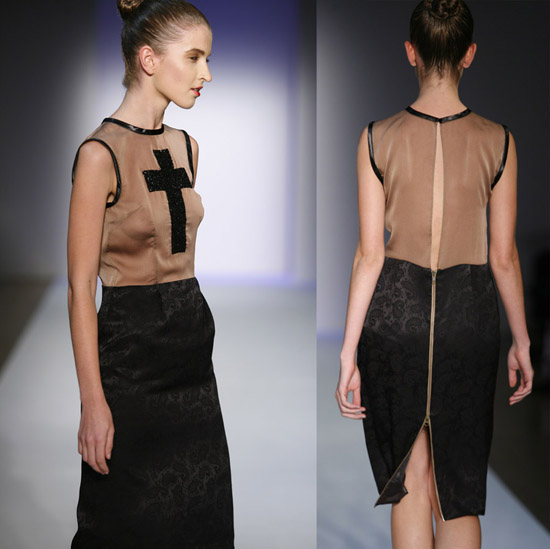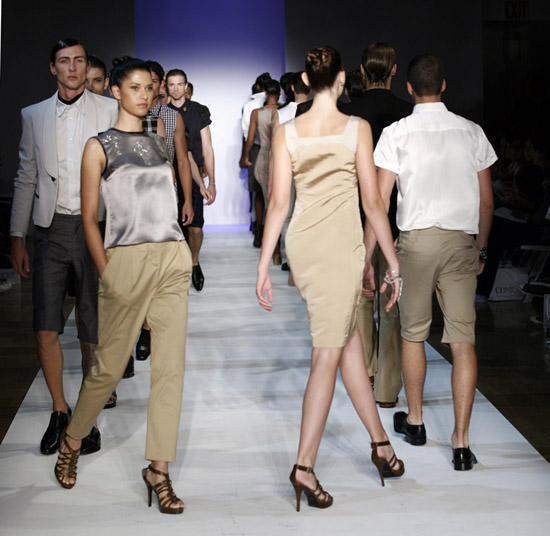 Backstage…