story by Kate Young
photos by Adrianna Favero
Christian Cota may just be having his moment. Both gossip girl Leighton Meester and desperate housewife Eva Longoria Parker chose to wear his designs last Sunday. And, in a room packed with fashion's finest, Cota's pieces shone.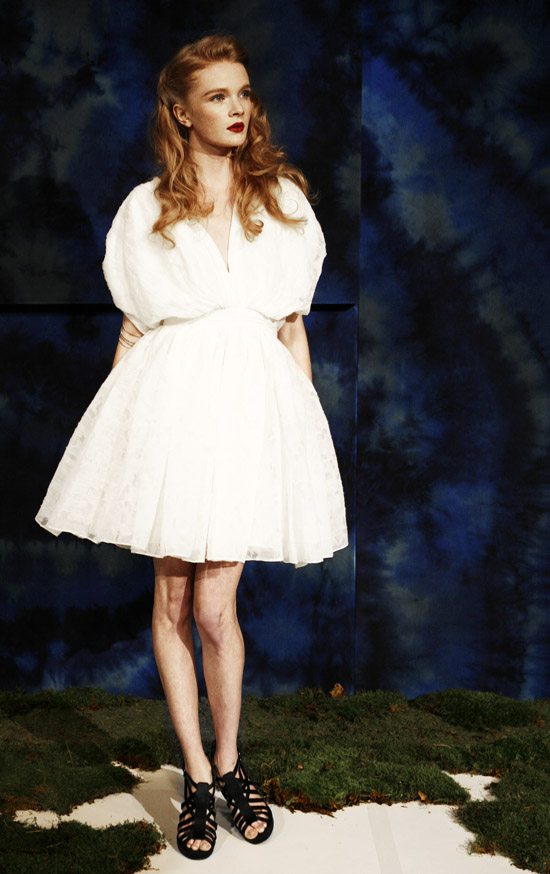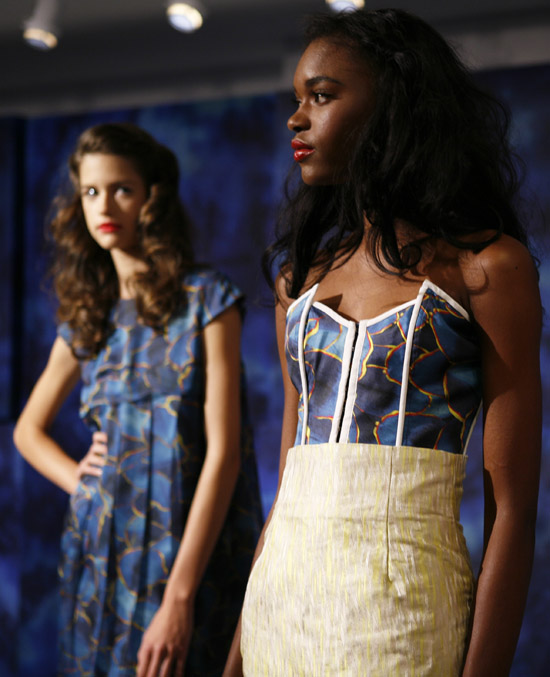 Cota's look for spring was defined by the designer's desire to, "bring color back to fashion, and real prettiness." This was accomplished through a selection of superior looks formed from painterly abstracted floral prints, styled by Vogue editor Lauren Santo Domingo with tough organic silver jewelry from the sister design duo Litter.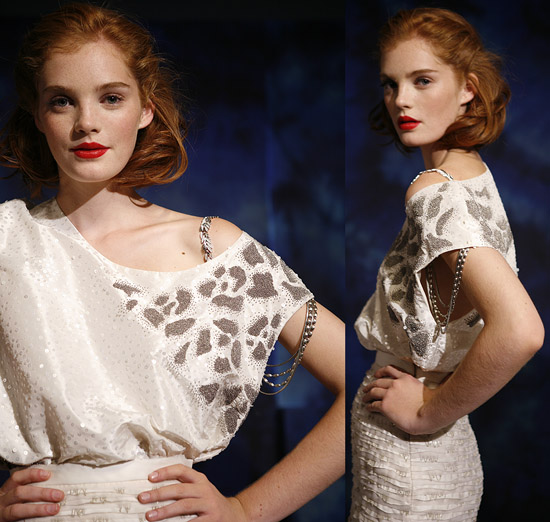 "I did a lot of daywear, which in the past I haven't. I really wanted to experiment with that, and explore those ideas," said Cota. This translated into a collection that was, as Santo Domingo put it, a "really pretty, really wearable, very sweet [collection] that everyone wants to own and wants to wear." That definitely rang true with the women in the room for the presentation, who were mesmerized by one columnar blue dress with black tulle bondage straps in particular.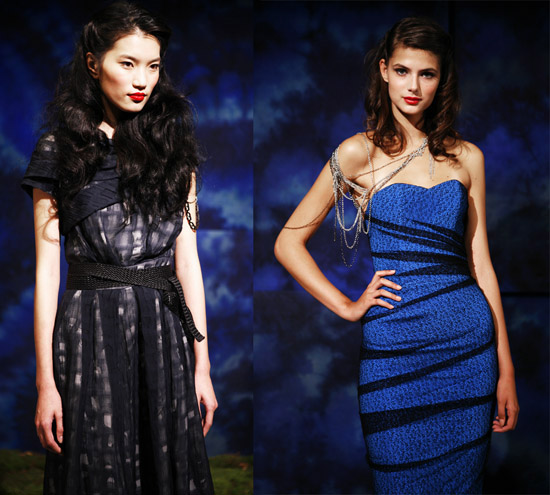 The jewelry was a collaboration Cota did with the line Litter, which is run by two sisters: Rachael Mann and Mackenzie Burdick. "For us our design has always been to try and make jewelry something modern and different. Christian's clothes are pretty modern and different, but at the same time they're very classic. So we used vintage classic pieces but gave them a modern edge," said one of them. The jewelry was inspired by birdcages, and hung like futurist epaulets and garters from the models, completely elevating each look.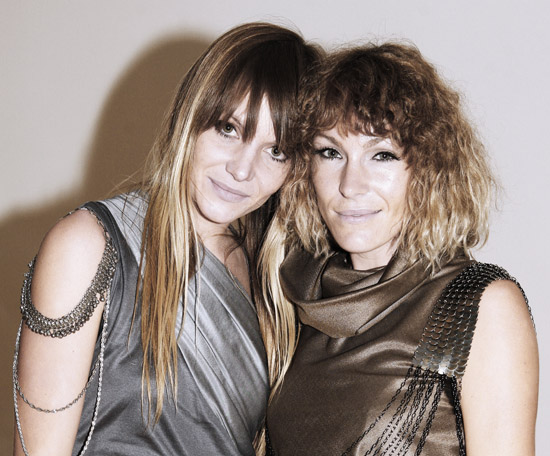 "The inspiration was really just an enchanted garden, a beautiful place where you hide away," Cota said. This came through in the fabulous prints, which added modernity to the classic silhouettes.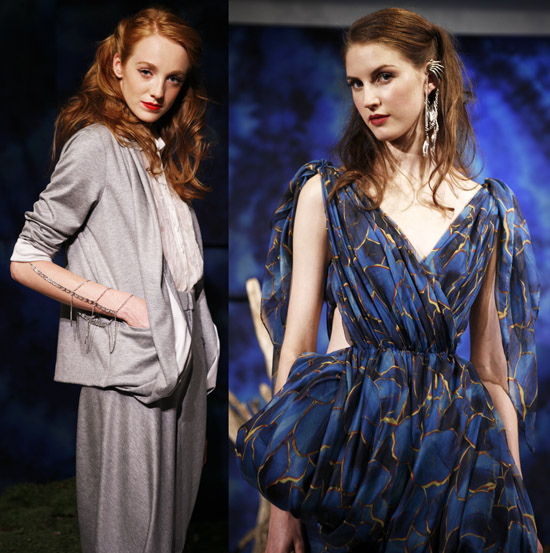 Overall, the collection was a very interesting mix of clothes, fabrics and accessories, styled in a modern and fresh way, with a color palette that was confident but restrained. The looks were sweetly feminine, but with an undercurrent of ferocity, which made for an intriguing mix that will surely please women come spring.