story by Micheal Fragoso
photos by Freda Henry
The Wild West is here! Beautiful dust-sprayed jackets and cotton fabrics, riding skirts, and hand made union gowns billowed down the runway as though it were some fashionable prairie. Each piece was thoughtfully created and wearable. While many shows containing western elements may boil down to a show filled with just too whips, stirrup pants, and bow girls, Juan Carlos Obando knows how to work the style, taking in thoughts from sources disparate as Akira Kurosawa and Leone's spaghetti dramas.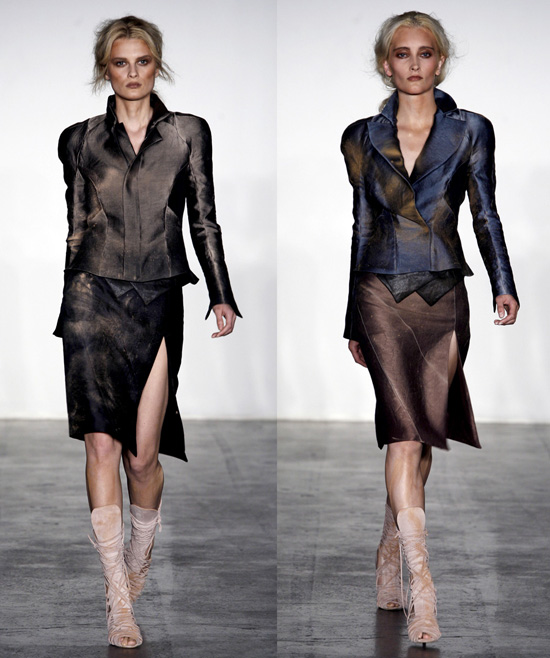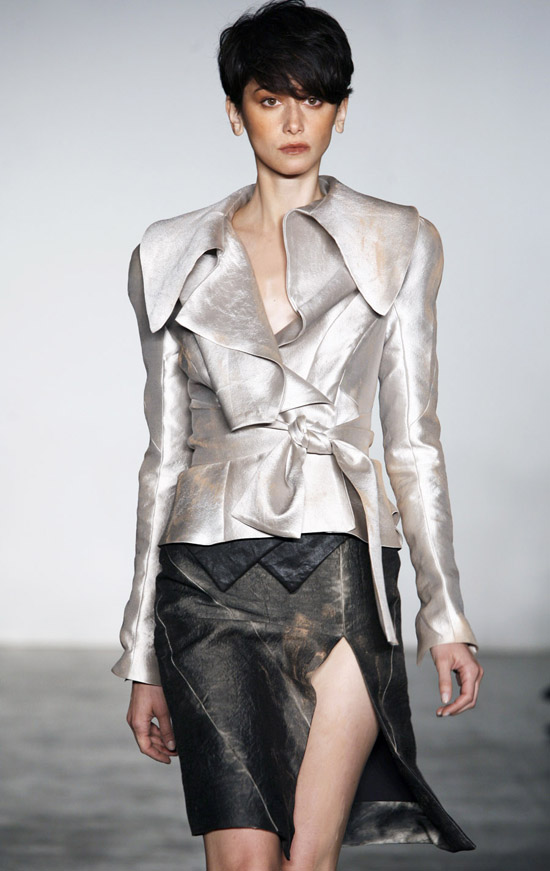 Juan Carlos Obando is rather an enigma in the fashion world. Quite possibly one of the last people working completely in couture, and to his own idea of what's in. Giving me his thoughts, he said "I label this Spring 2010, but it's really my own vision of how I'm feeling at the moment. It's not what's in, or what to wear exactly for spring. My girls wear clothes because she loves to, come hell or recession."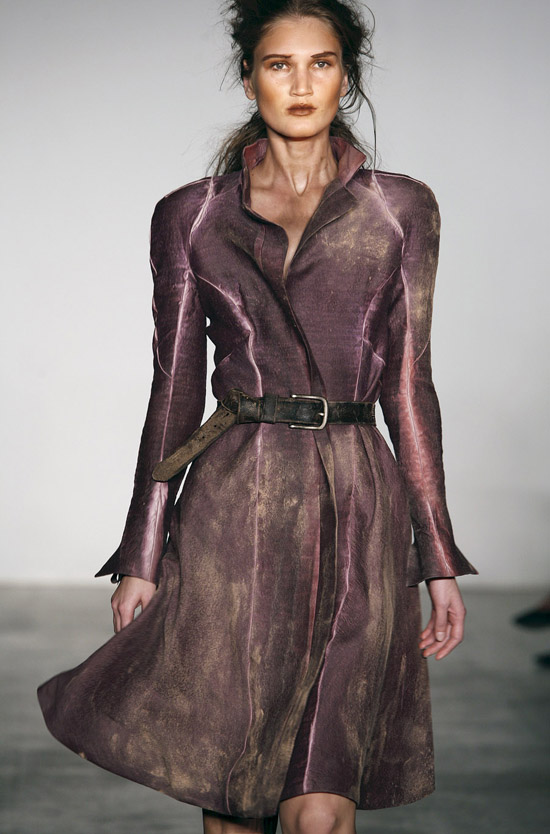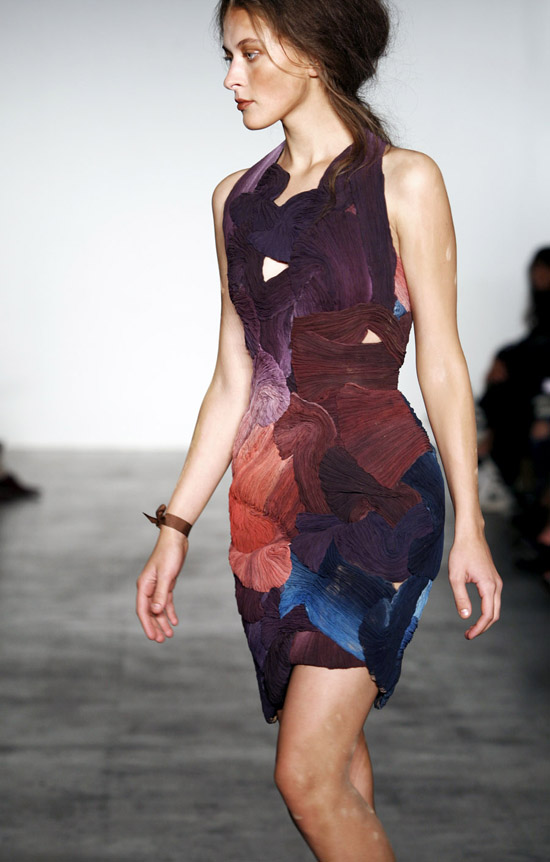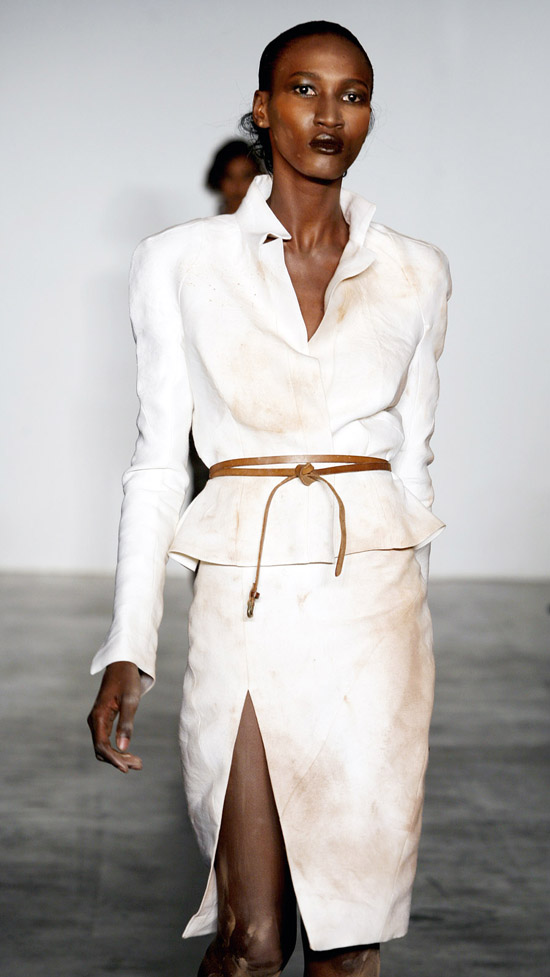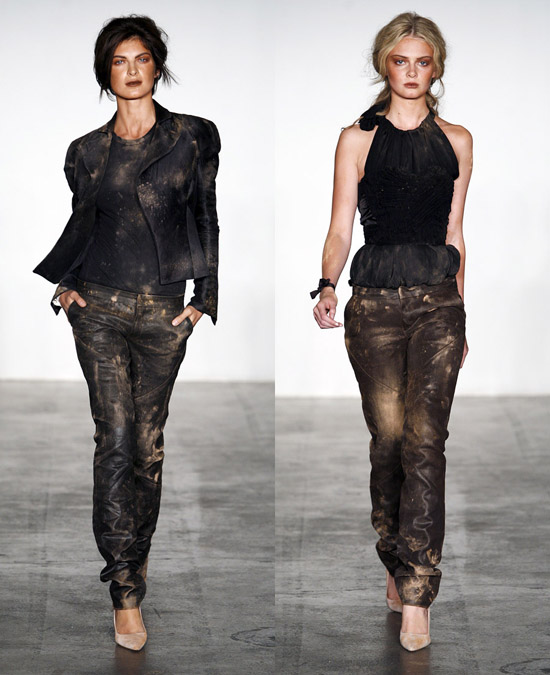 The Hispanic heritage designer also cited his Colombian roots as a major point, saying, "it helps me bring in the passion. The Latino blood goes into the stitches."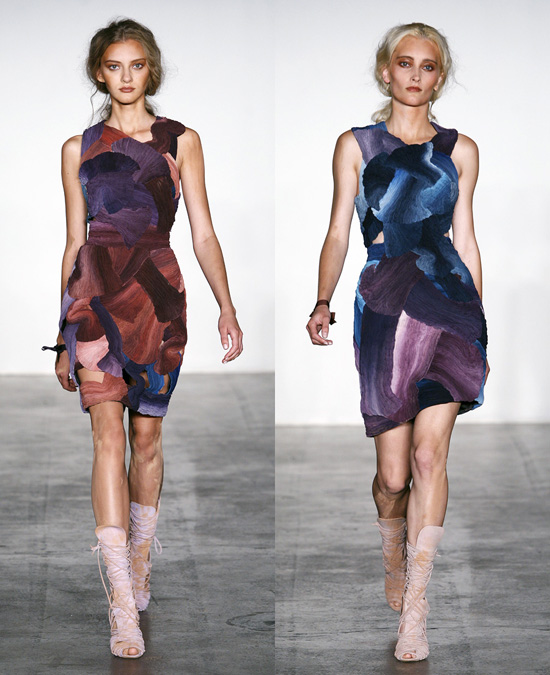 Some of the highlights (and soon to be most sought after) included beautiful wind, sun, and salt exposed "Kurosawa jackets" and astounding pressed-ruffle dresses labeled "Frontier Armour."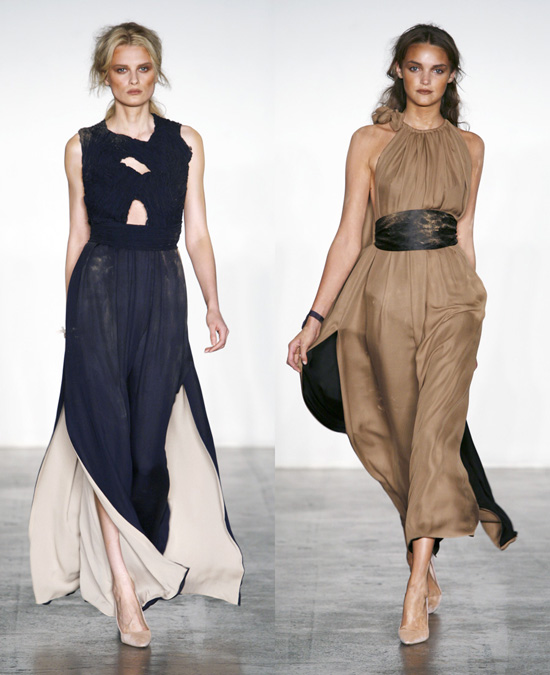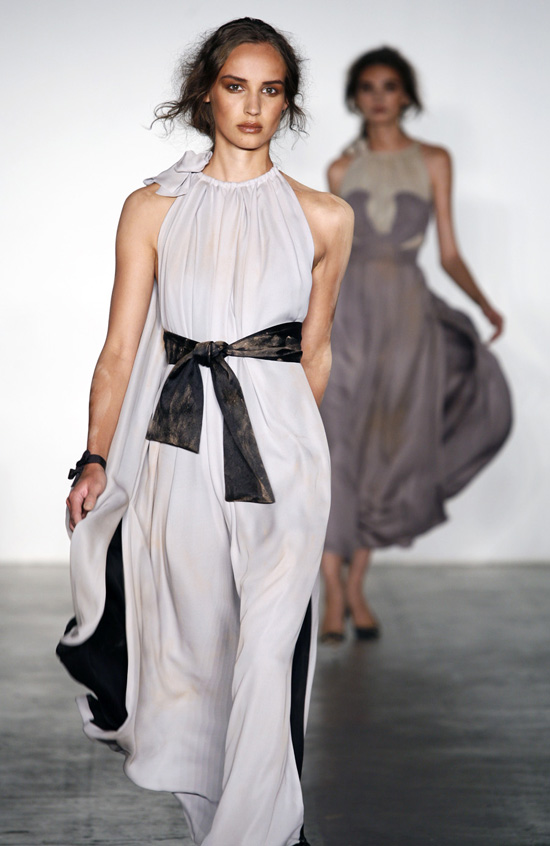 Quite an interpretation.