story by Boris Marberg
photos by Boris Marberg
On her blog, Stoffwandler designer Claudia Zuber described this event as bringing together "scent, fashion and landscape architecture."
Daniela Bretscher, director of Delicious Artspace in Zürich, played host to a short fashion show by the designer, along with a perfume demonstration, and the premiere of an indoor forest art exhibit by landscape architect Annika Röthemeyer.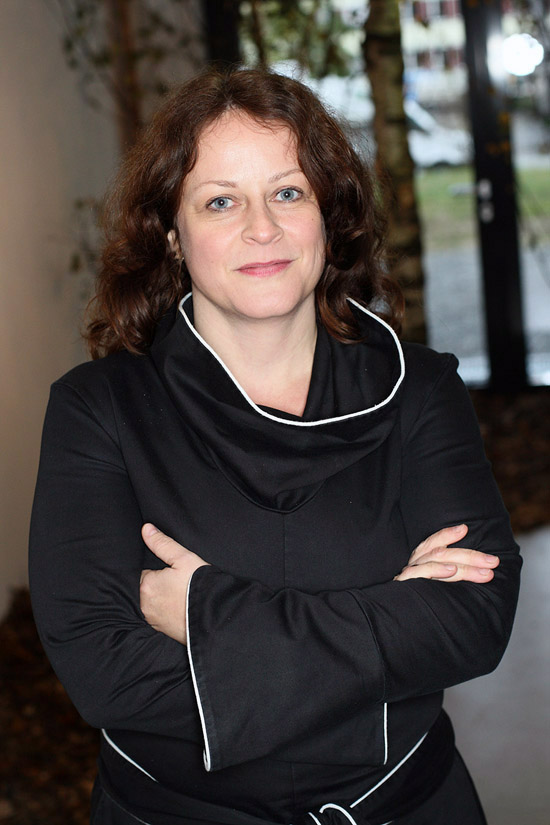 (Daniela Bretscher)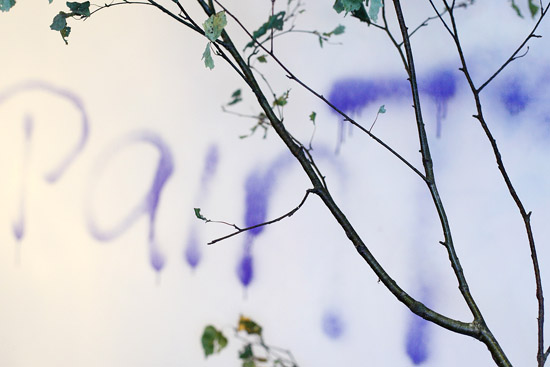 The hit of the party was the Wode by Boudicca perfume demonstration. This perfume sprays out like paint, throwing streaks of vibrant color across skin and clothing. The color is just a parlor trick though, and after about a minute the color disappears leaving only the scent. It is also available without the color effect.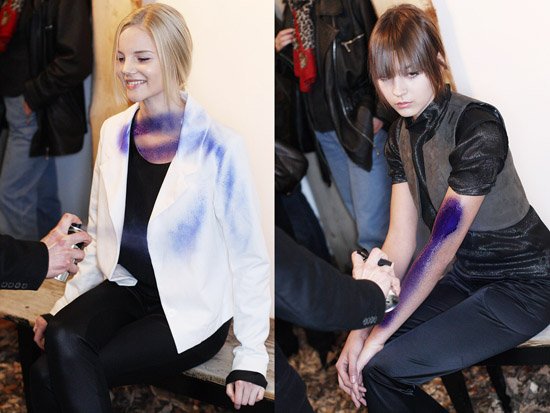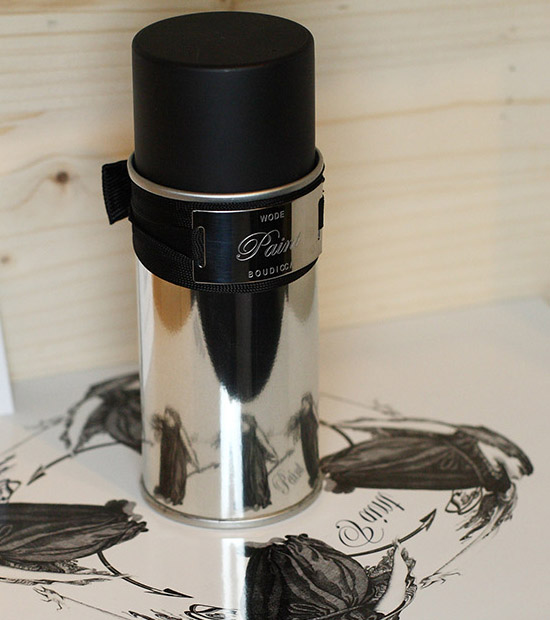 Gregor Vidzer, of the Berlin brand Breathe Fresh Cosmetics, also brought along samples from Made in Norway by Sissel Tolaas, which smelled nice, but it wasn't quite the show stopper Boudicca's disappearing ink turned out to be.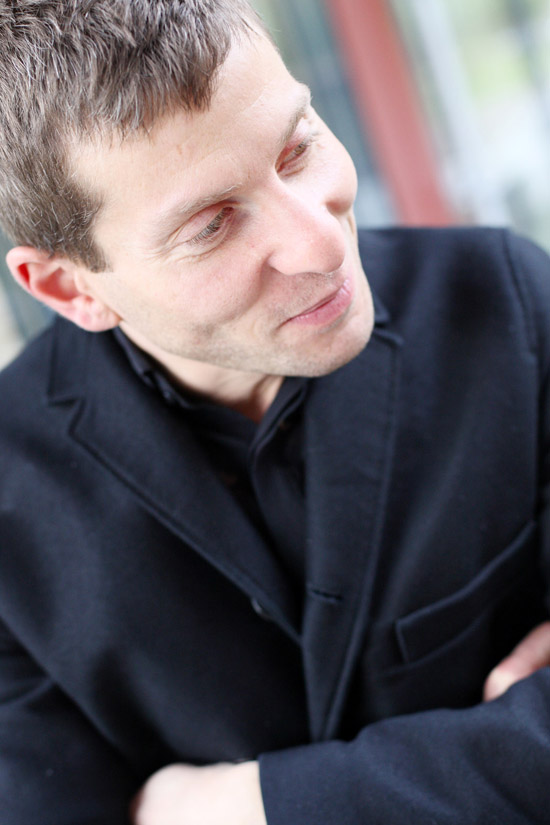 (Gregor Vidzer)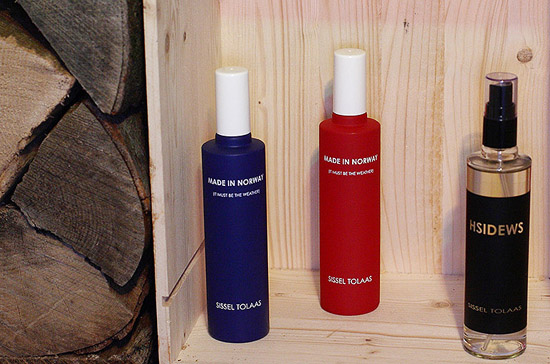 Claudia Zuber showed several pieces from her adjacent store.