story by Rachel Francois
photos by Freda Henry
photo editing by Faith Bowman
Yohji Yamamoto's fashionable athletic wear for Adidas' Y-3 spring-summer 2010 collection opened with a musical tribute to Michael Jackson interlaced with national military hymns. Most of the collection was black and white punctuated by colorful seals and nationalist  emblems.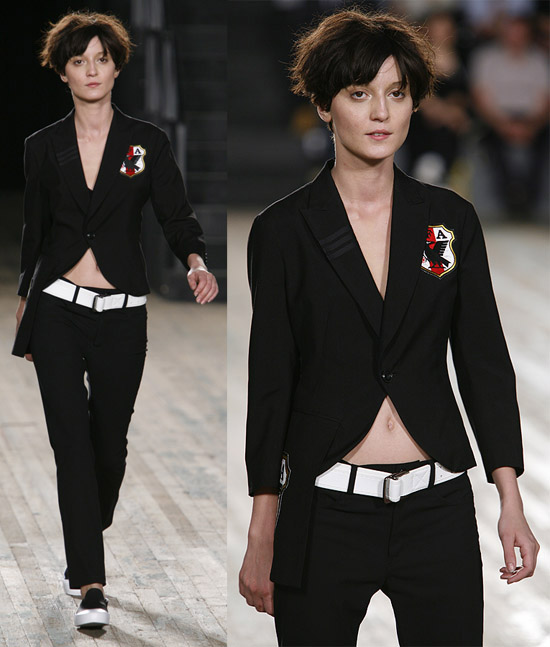 Yamamoto has played with the proportions and silhouettes of basketball shorts and nylon pants.  Amorphous webbed capes and mesh tanks reference sports goal nets but seemed like they might be non-regulation for the field.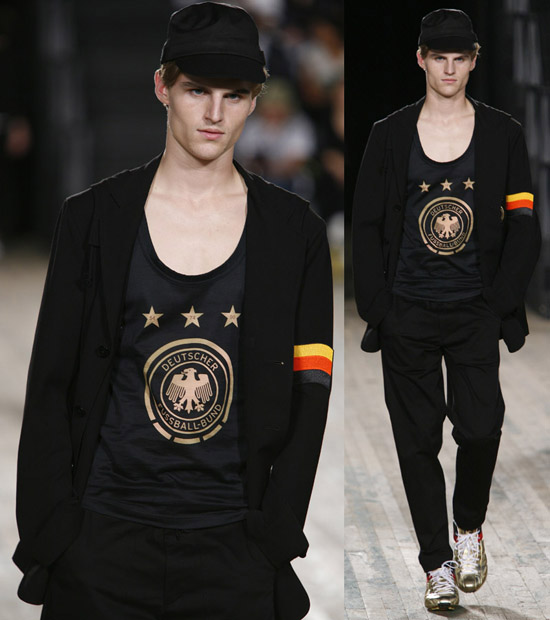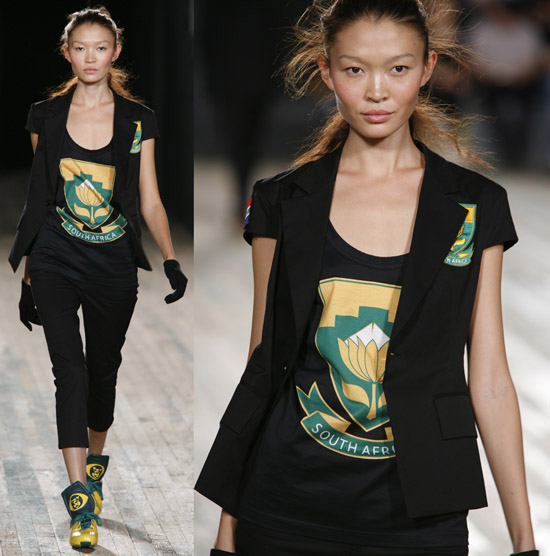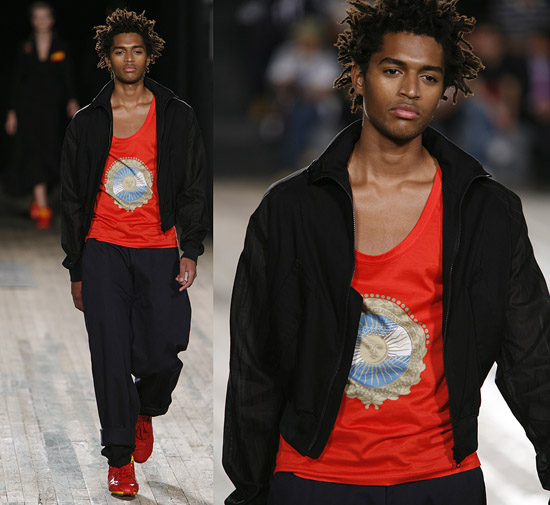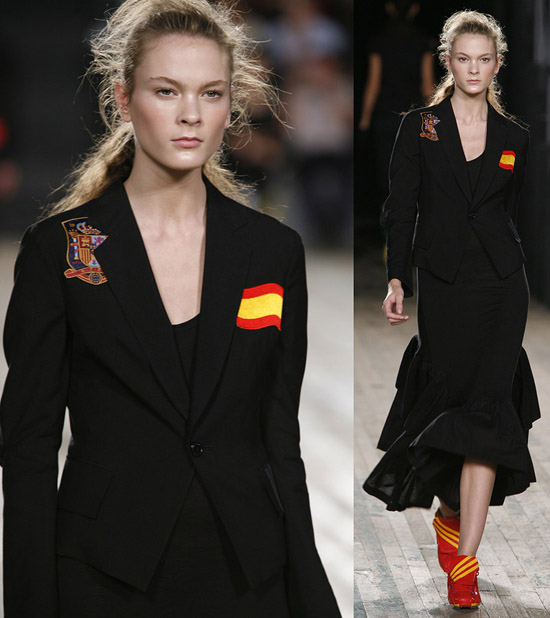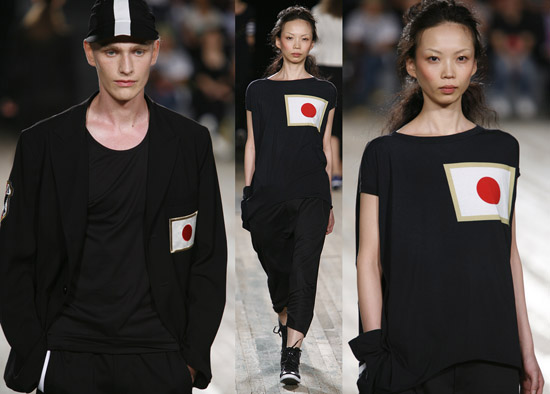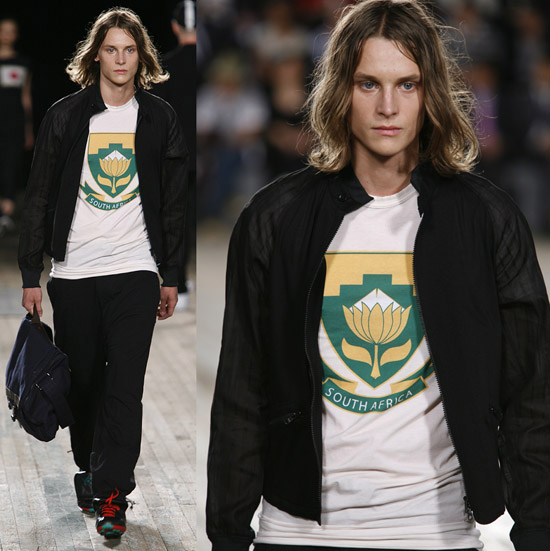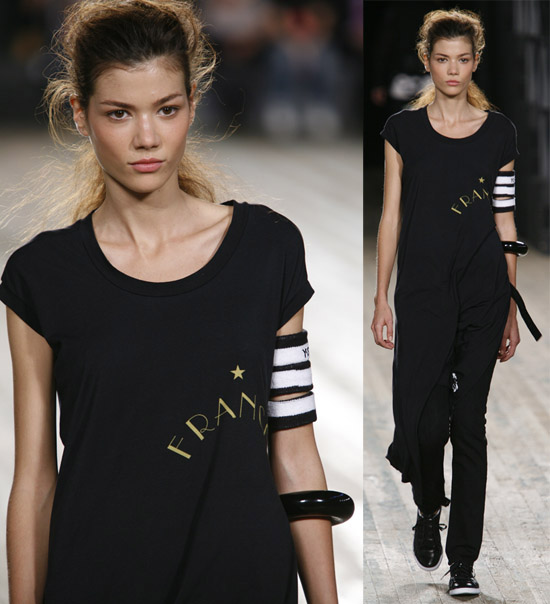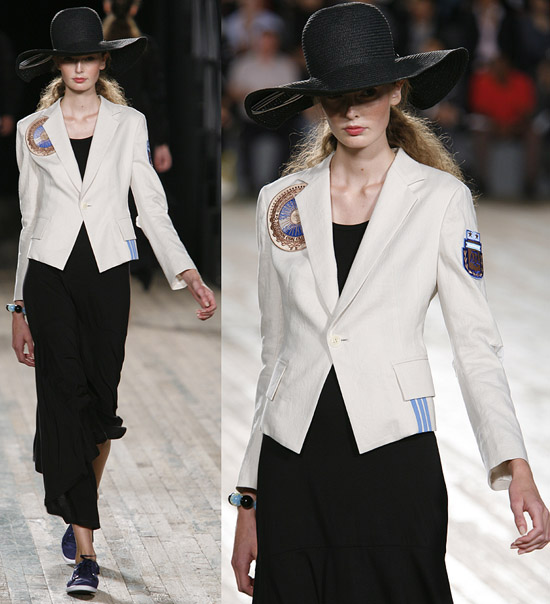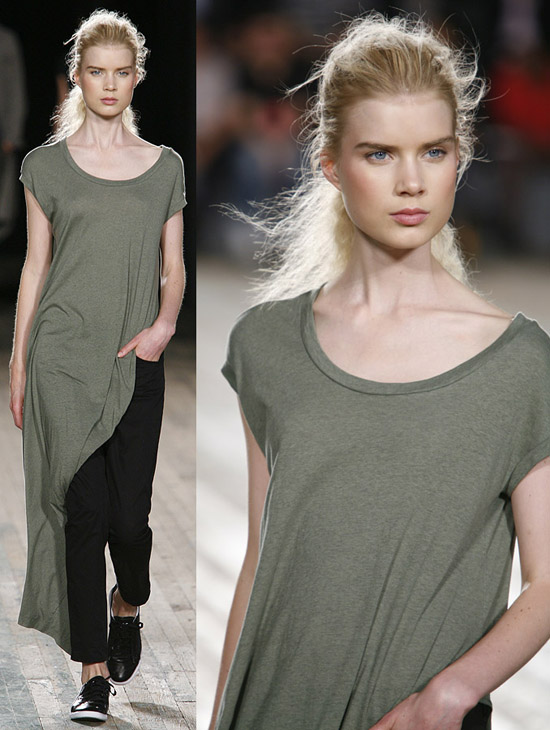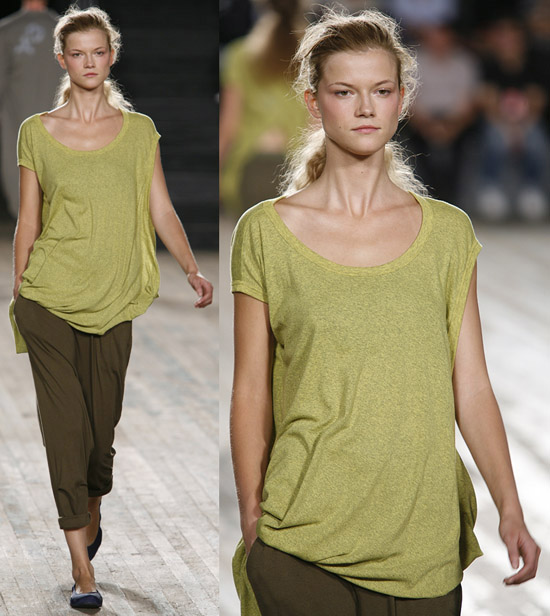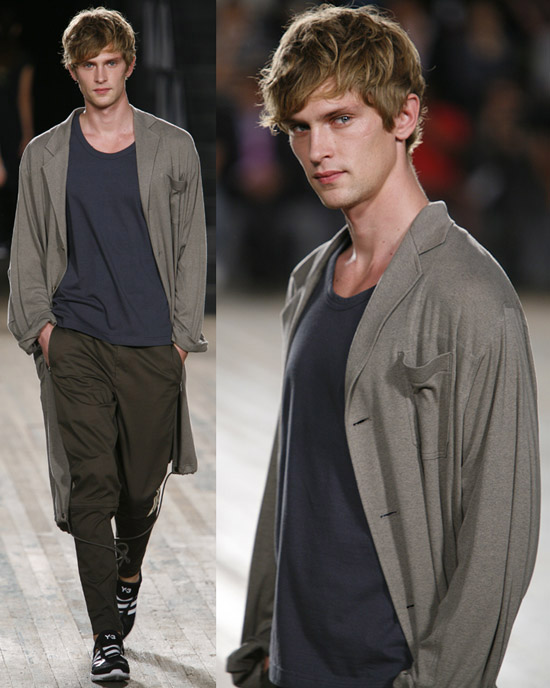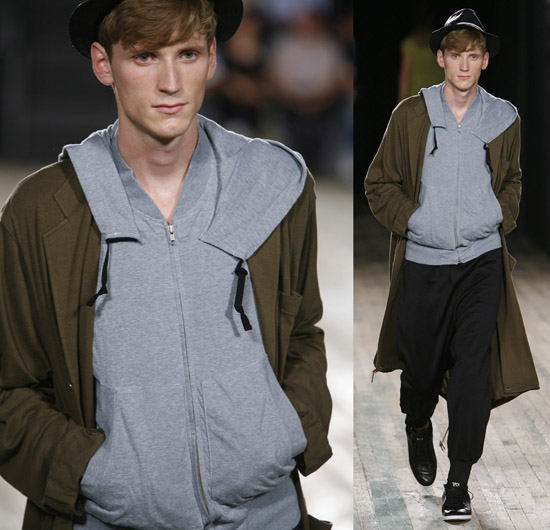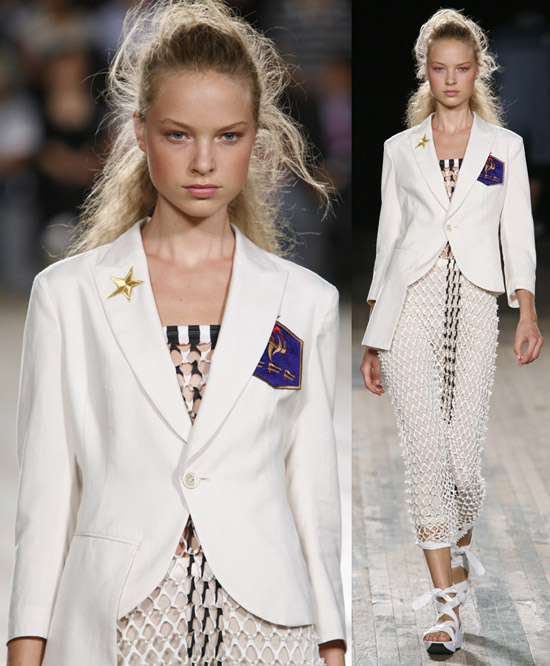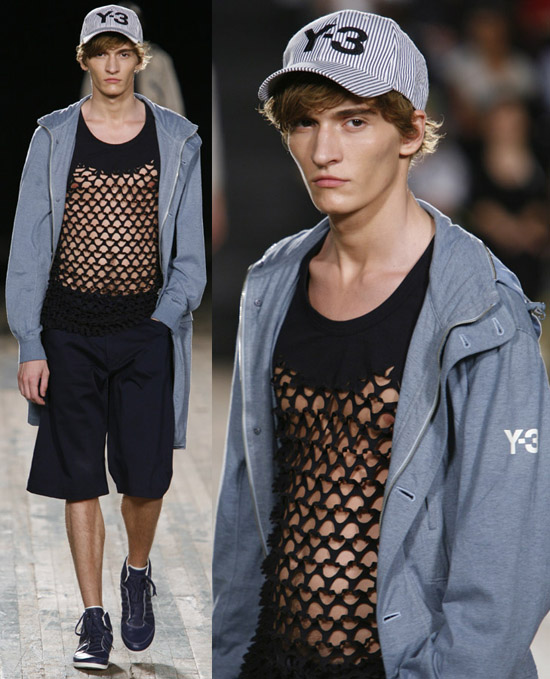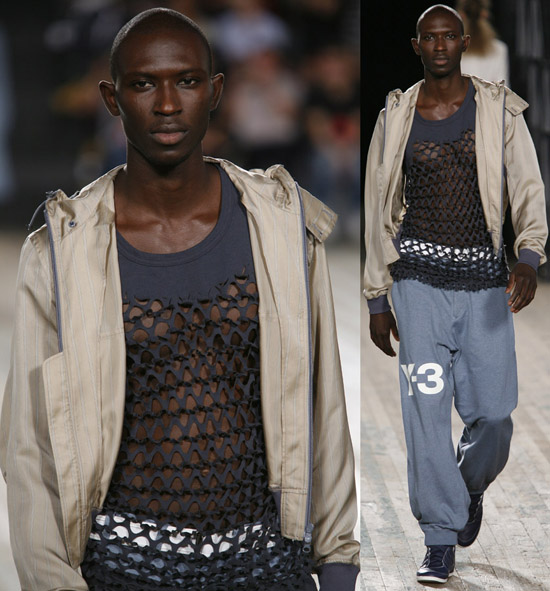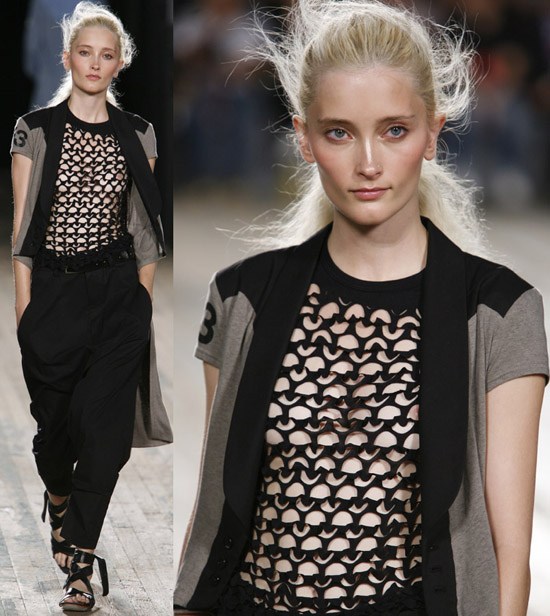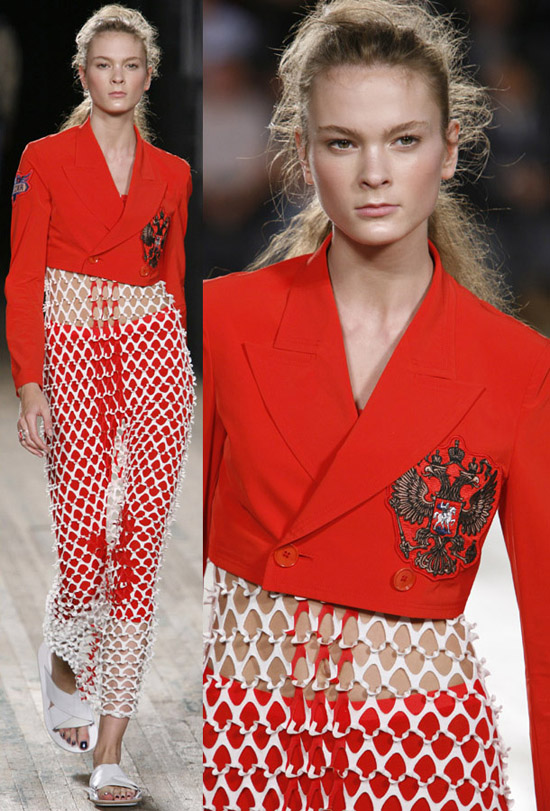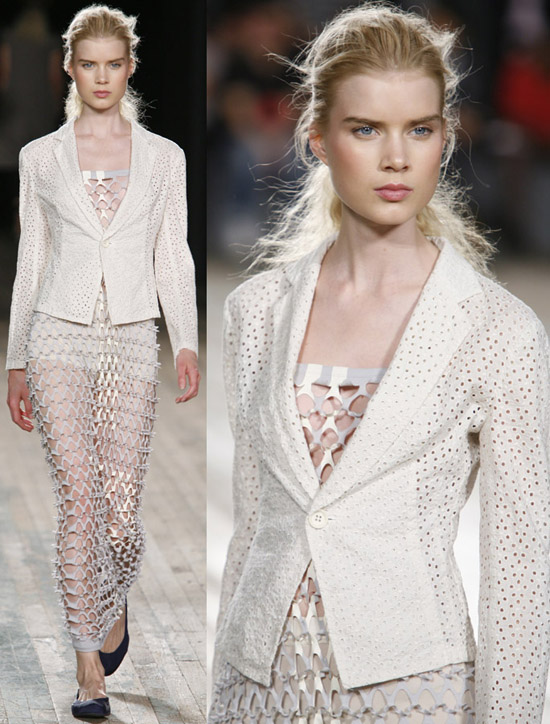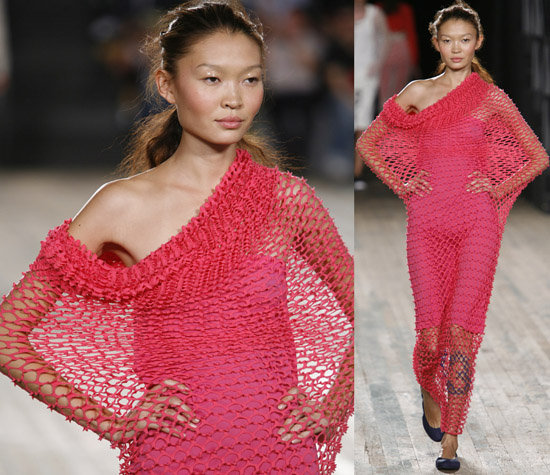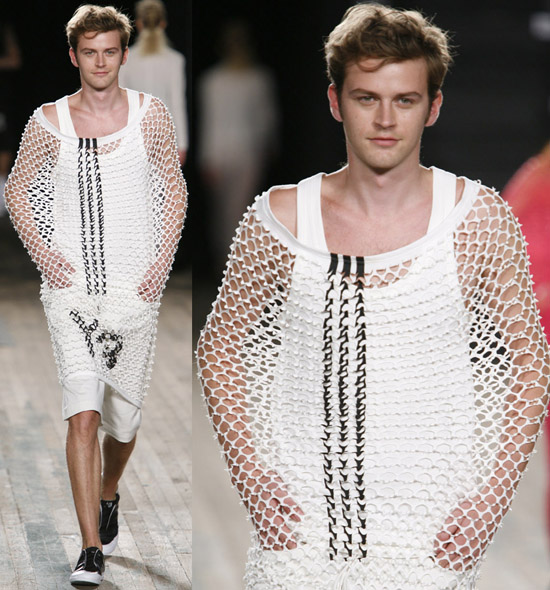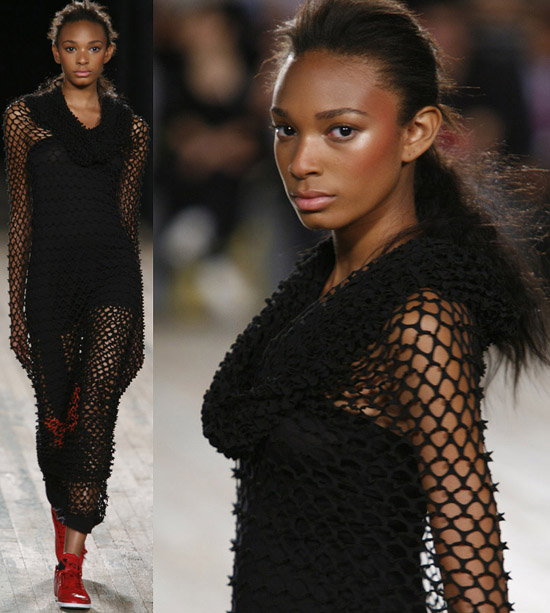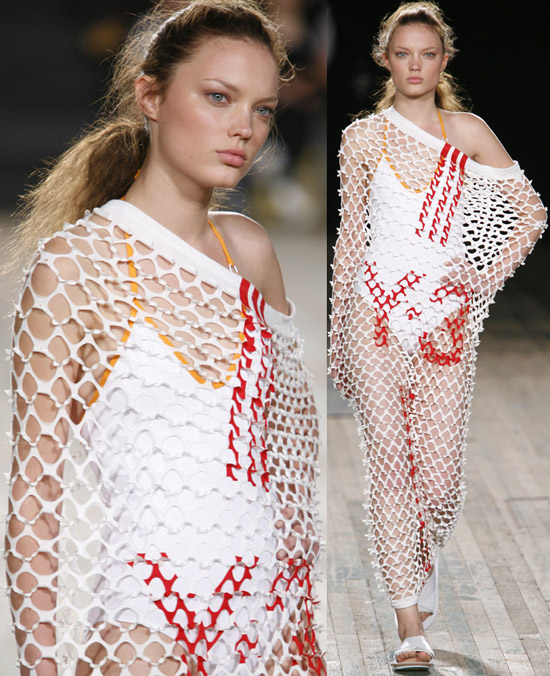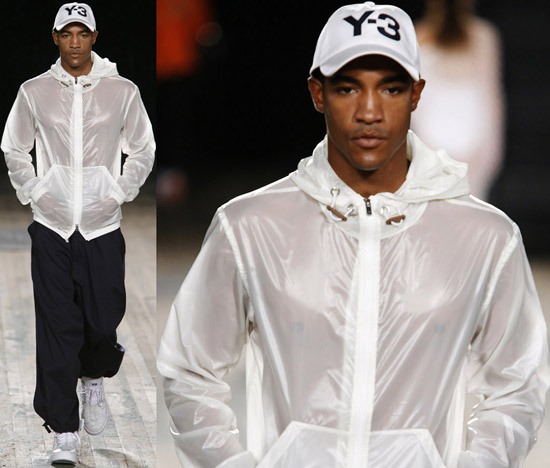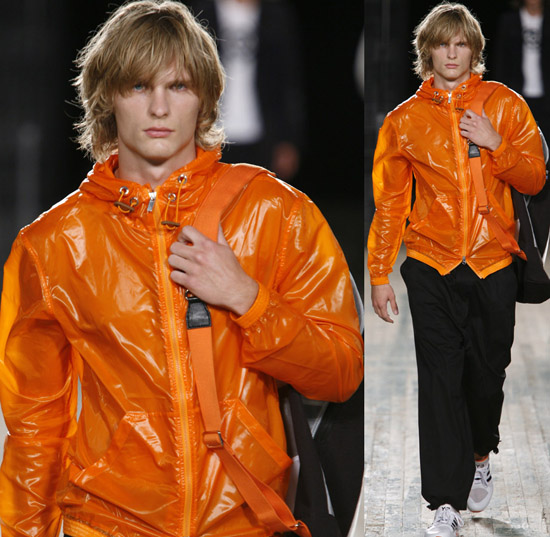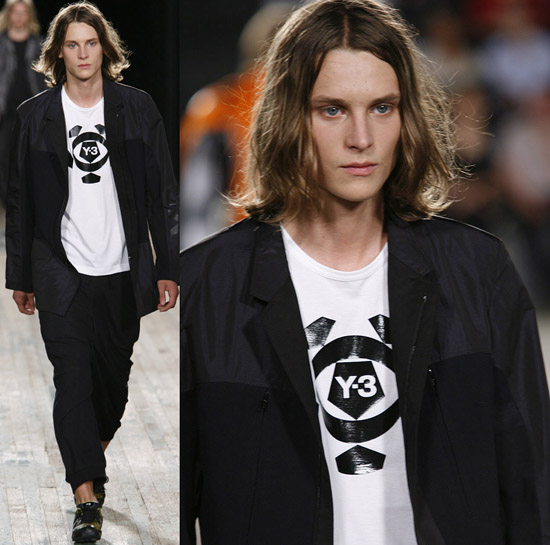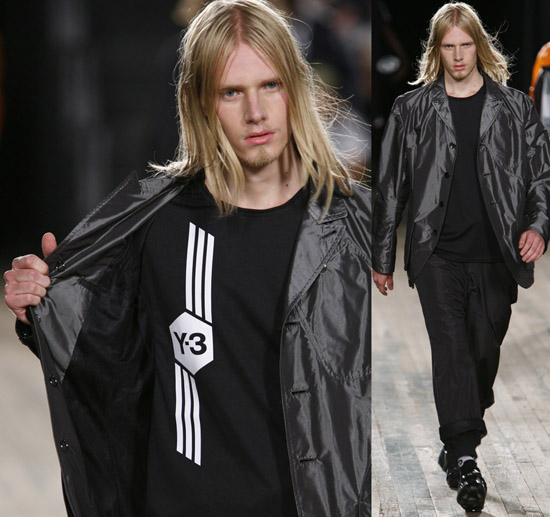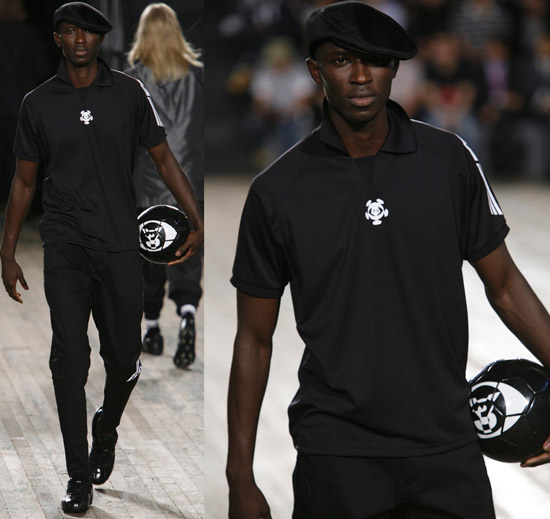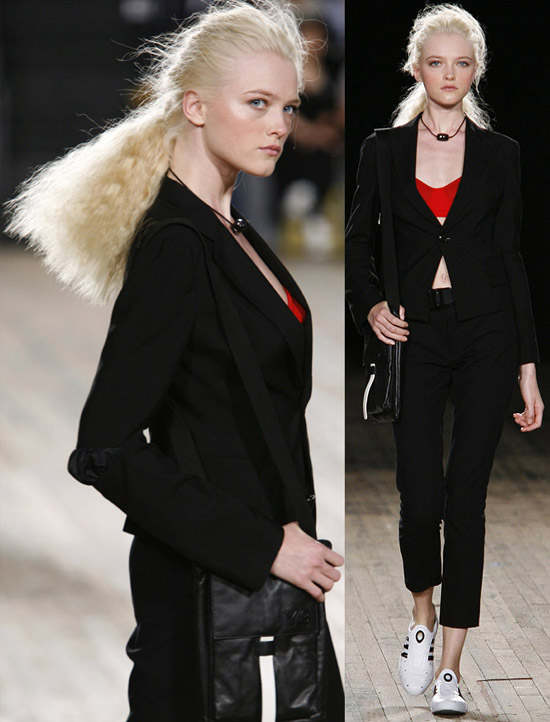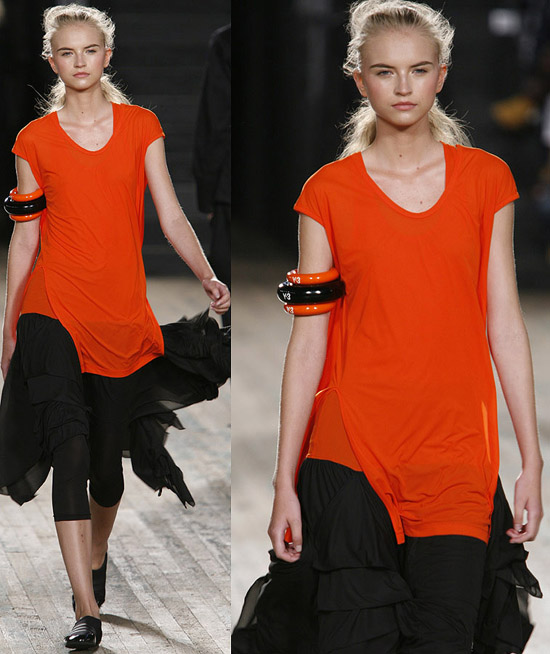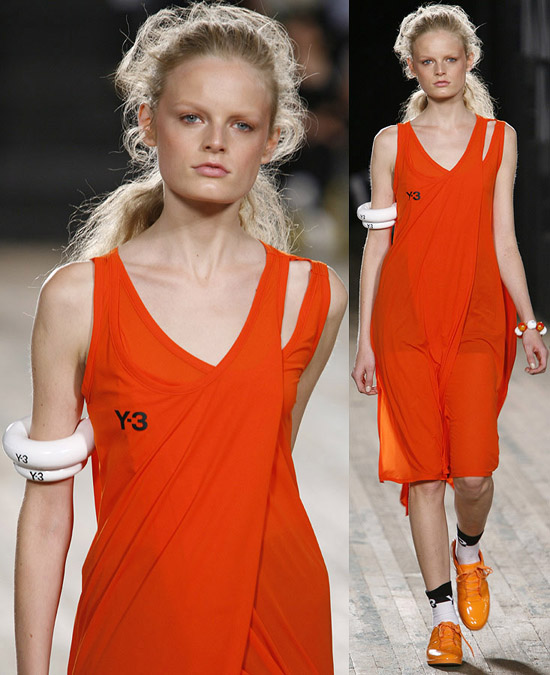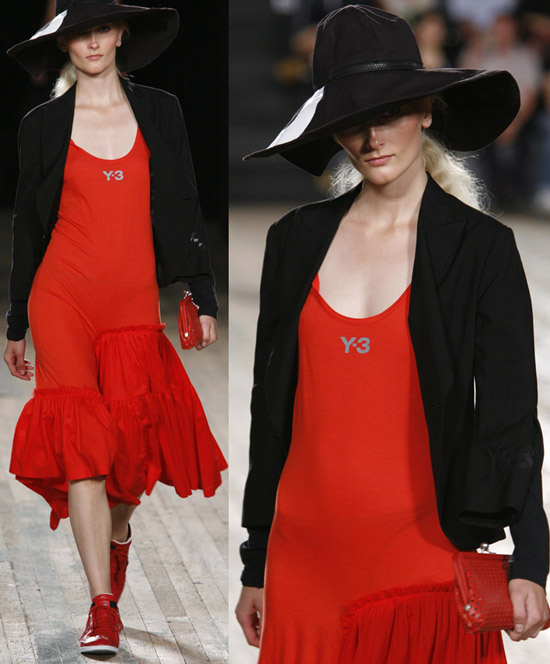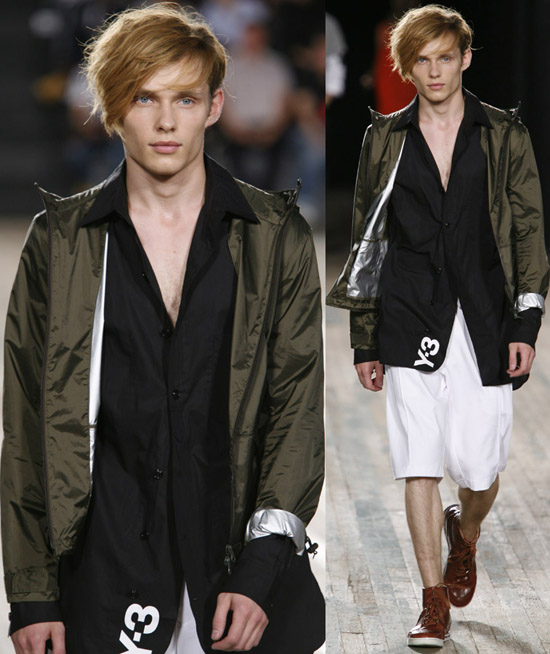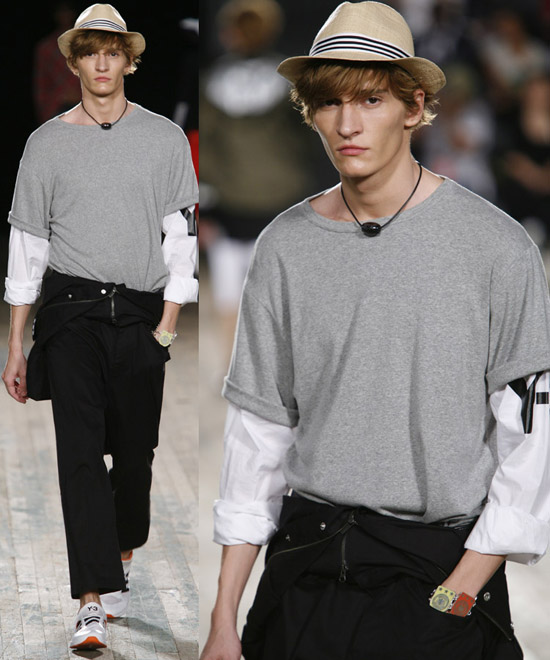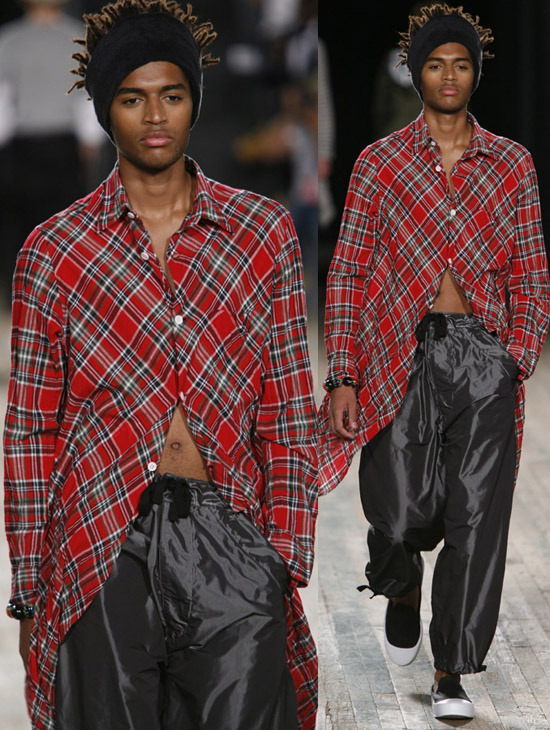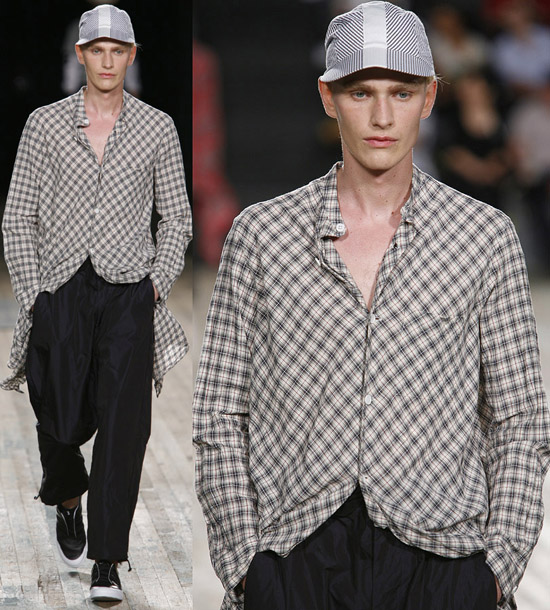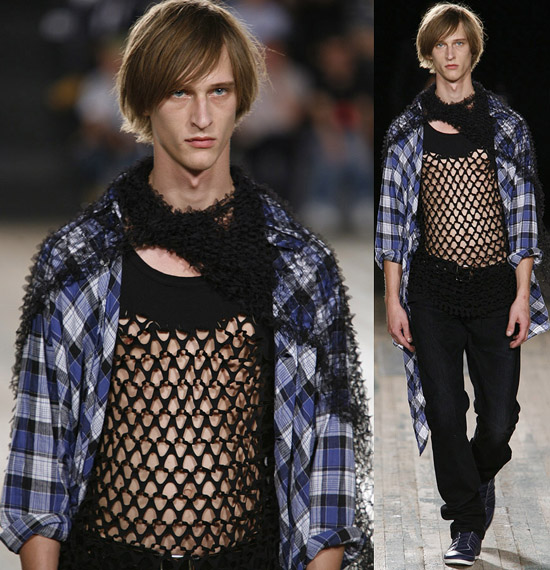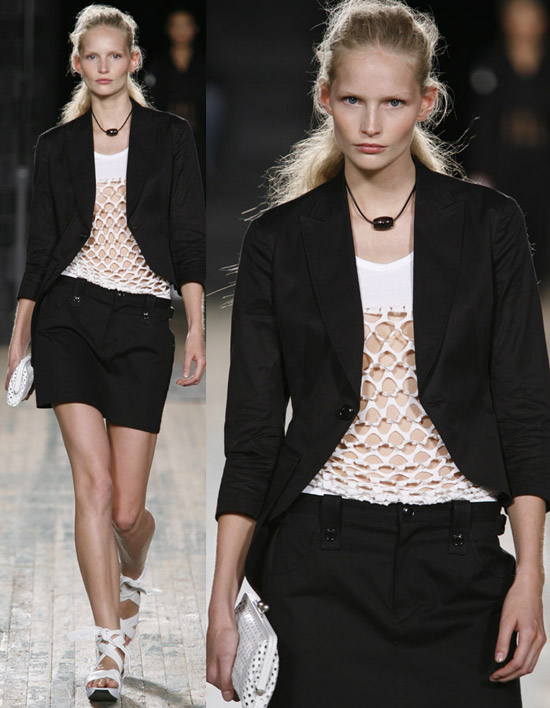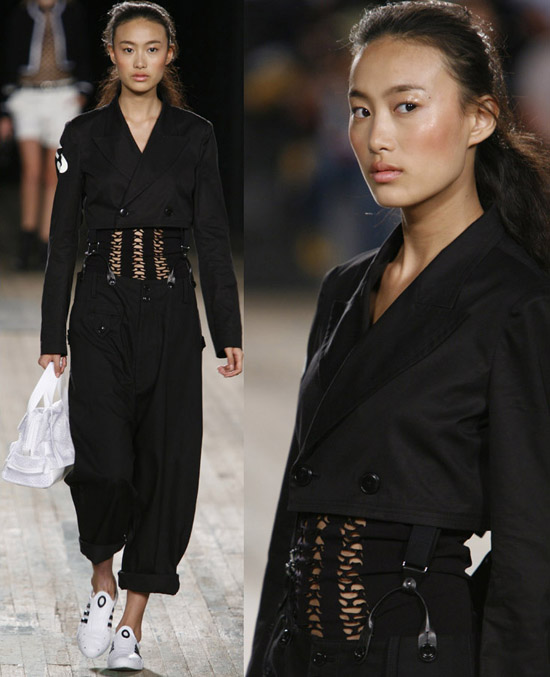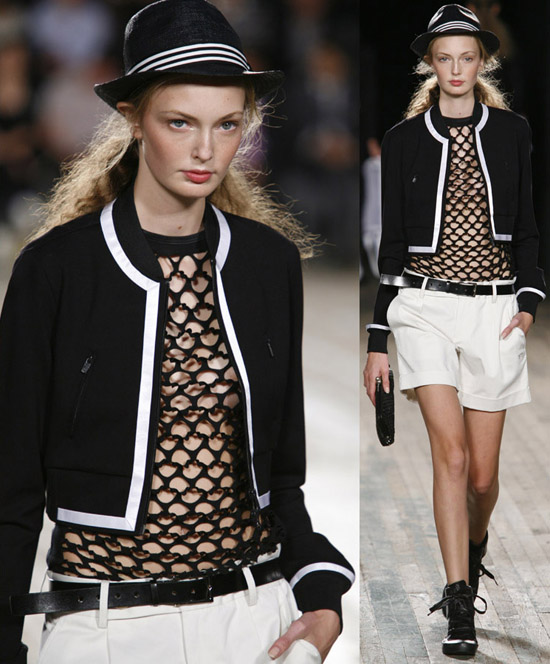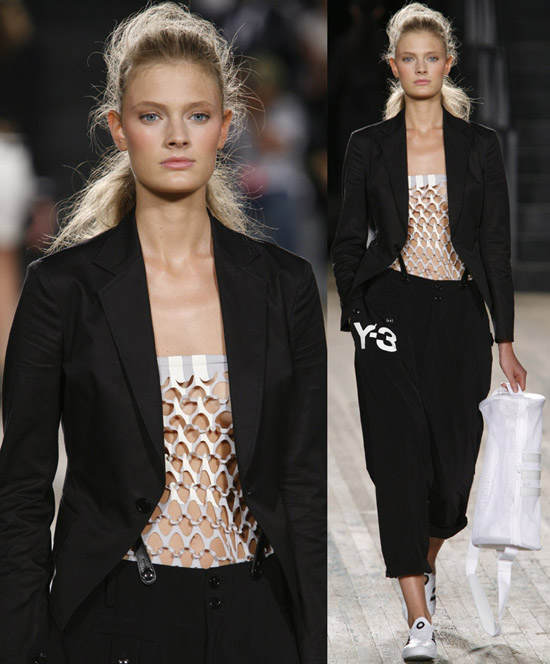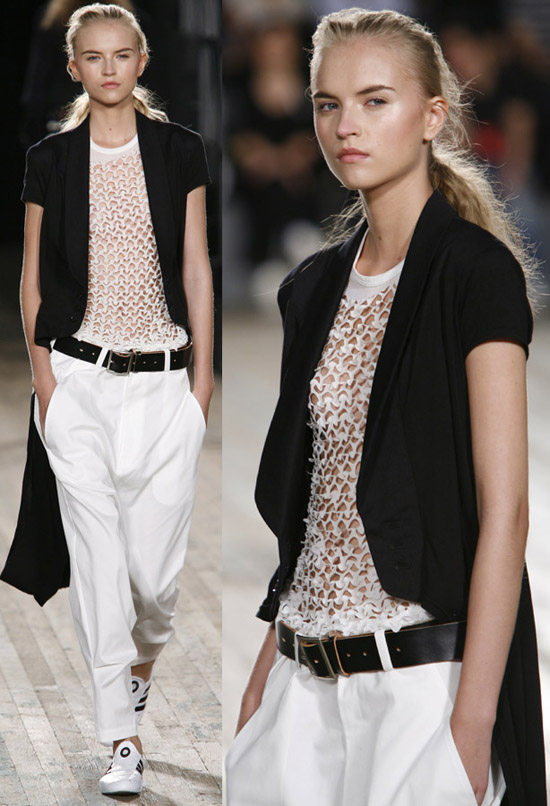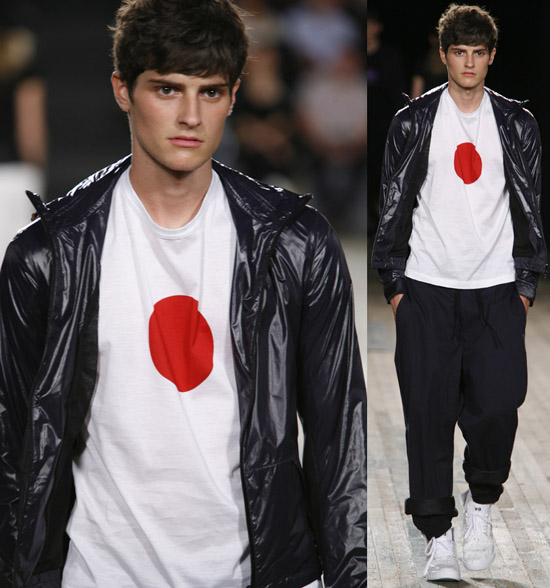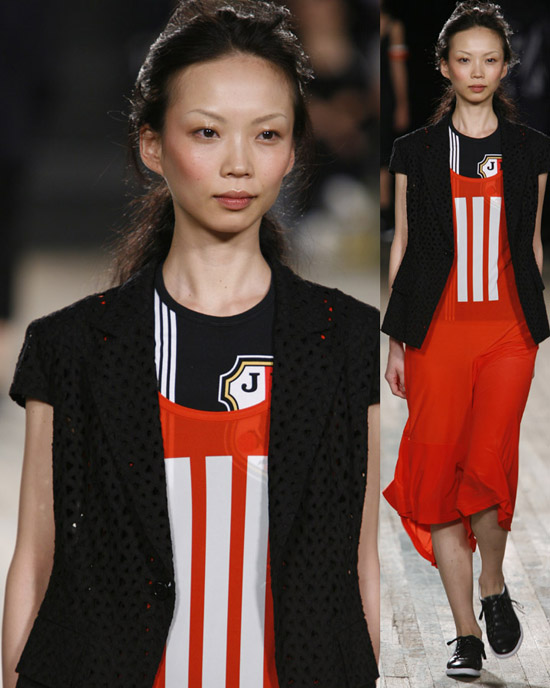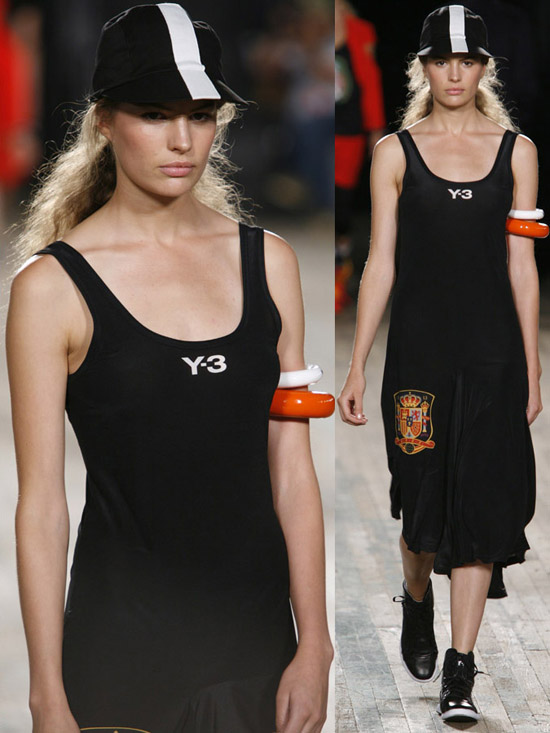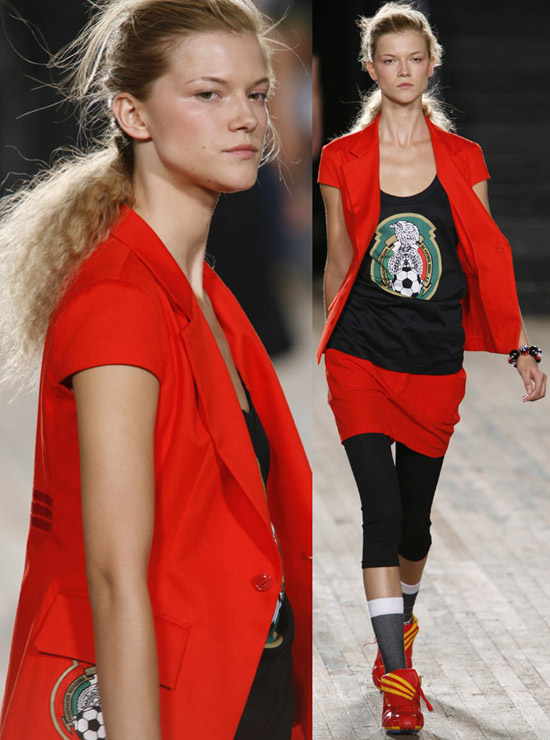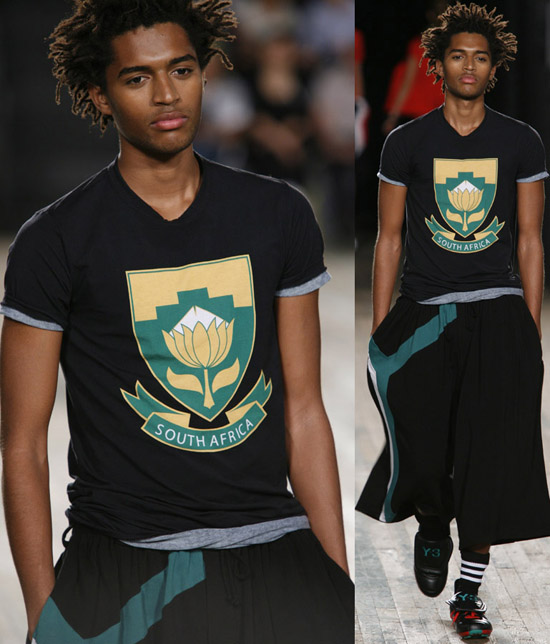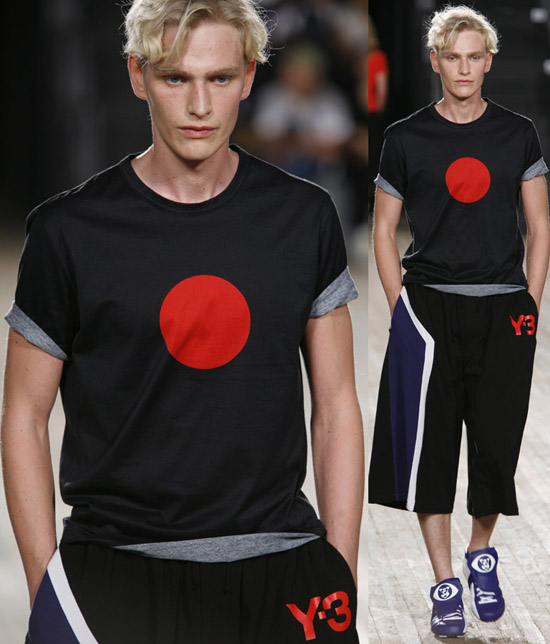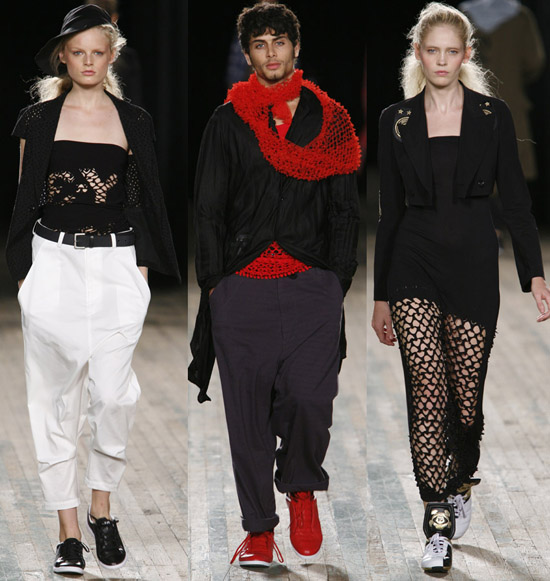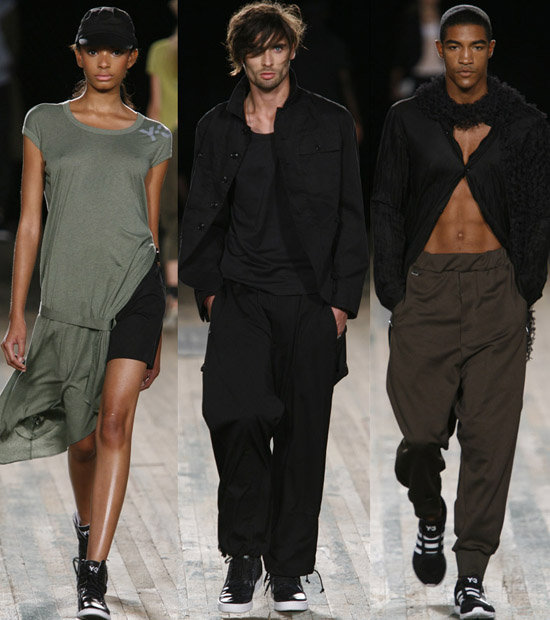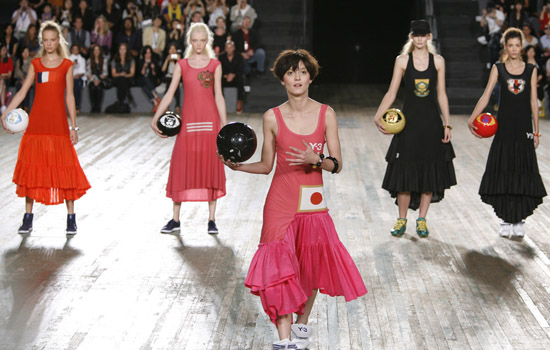 At the end of the show,  a full-sized soccer goal dropped from the rafters. The final six looks were accompanied by soccer balls.  One of the models pulled the Italian Vogue photographer from the press pit to play goalie.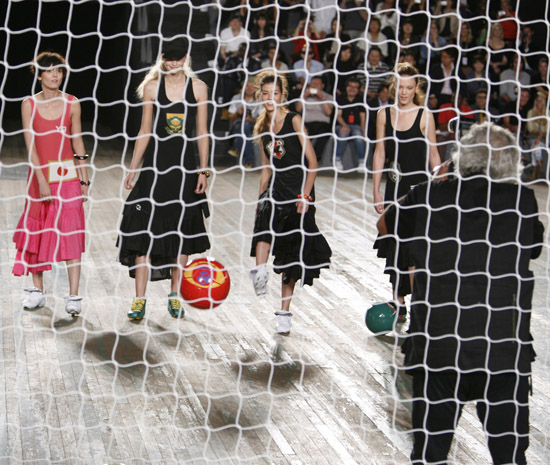 Yamamoto himself closed out the show with world famous soccer player Zinedine Zidane, both scoring  goals but only Yamamoto winning, with yet another line of club-ready sports clothing.