interview by Alexander Palacios
photos by Boris Marberg and Alexander Palacios
Our team was in Zurich again recently for the Blickfang trade show, where new designers try to find their footing in the local and regional markets. A very solid new knitwear designer we've seen before several times, Christina Krämer, did a preview of her Fall/Winter 2010 collection during the fair. Alex was able to interview her backstage at the show.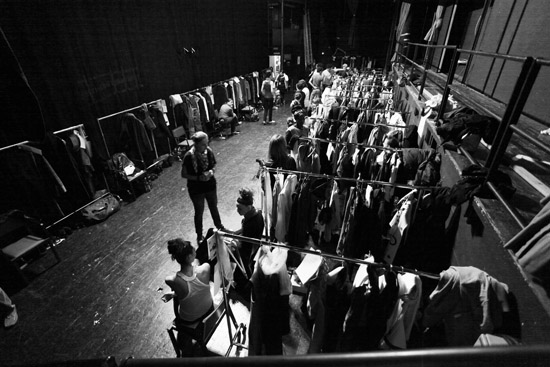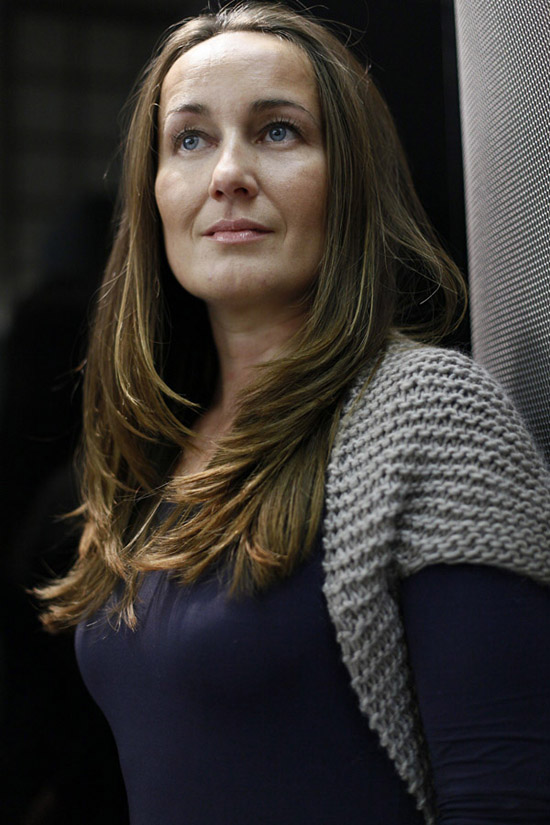 Where did you grow up?
I grew up in Germany — North Rhine-Westphalia, in a small town, called
Ahlen, about 60.000 inhabitants. I was born there and did there my A-Levels
in 1990.
What was your career aspiration as a young girl?
As a six-year old I wanted to be a florist because I loved to pick flowers in
my parents' and grandparents' gardens. Later, when I turned 14 and got my first sewing machine, I decided to become either a tailor or designer.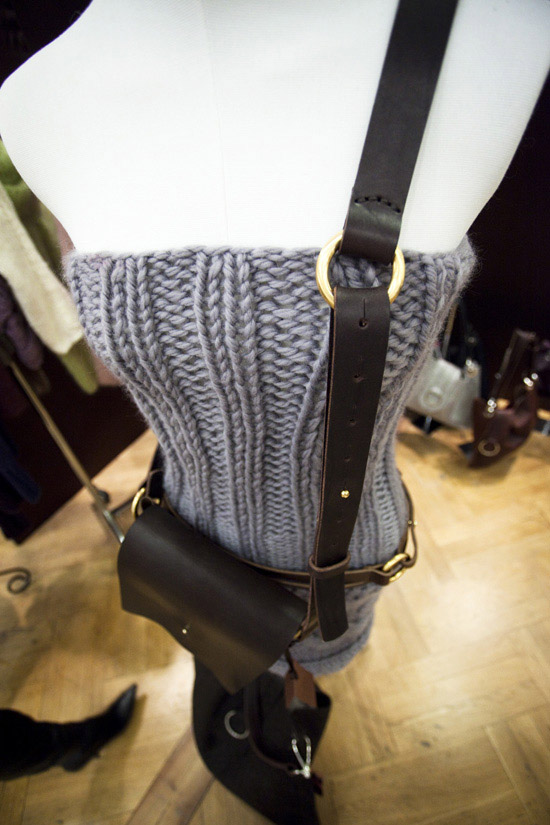 Where were you schooled?
Just after my A-Levels I started and finished a three-years apprenticeship
as tailor, then I studied fashion design at the university of applied
sciences in Bielefeld an graduated as fashion designer.
What was your career after the university?
During my studies I did several internships at editorial department of
fashion magazines and worked as an assistant stylist for fashion
photographers. After my studies I worked for several brands as fashion
designer, as well as a head of design in Germany. In 2005 I moved to
Switzerland.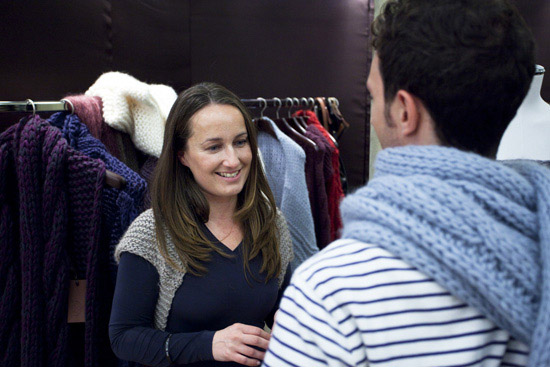 What inspired your current collection?
It is a bit crazy, as a designer you are asked that very often, and it is
not really easy to answer. Most of the time it is the small things in life,
such as journeys, movies, music, meeting people, observing the daily life.
And suddenly it is the sum of all that impressions, an idea. It is like
fragments, like pieces of a puzzle and in the end it is a picture, an
amalgamate of all of it.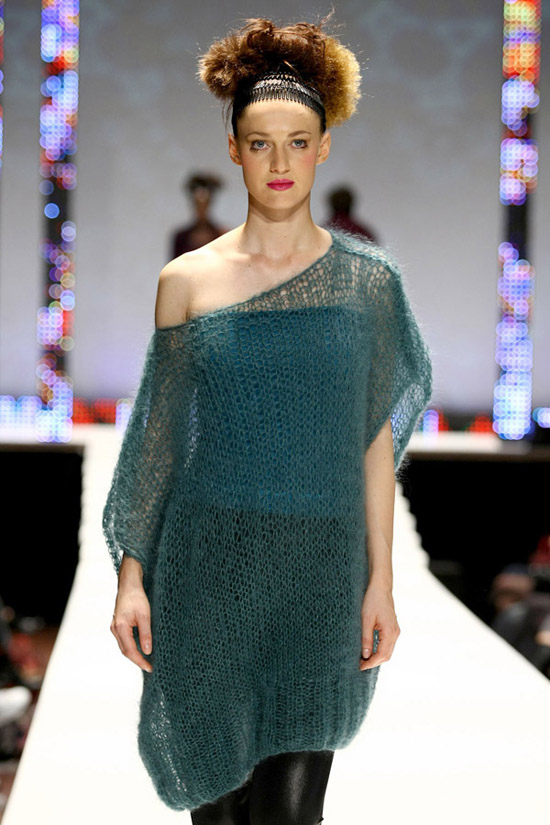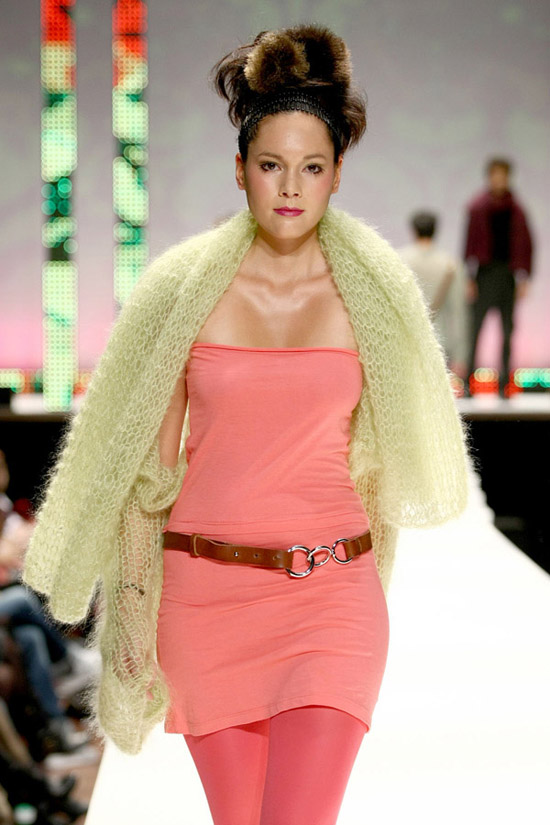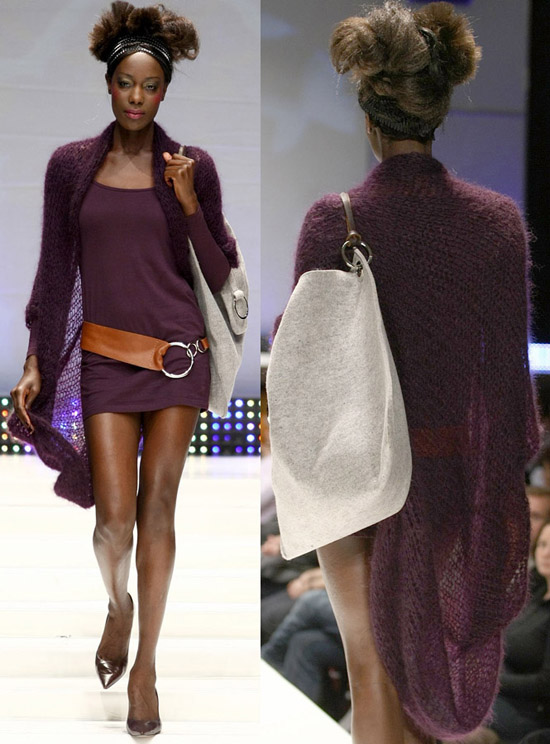 Are you producing here in Switzerland or abroad?
I am producing only in Switzerland. The Swiss handcraft is very important
for me, it is a part of the concept of my collections, next to using only
natural, organic materials. After many years of experiences with the
production in Asia it is very important for me, to produce at the same
location there the ideas are created.
Who are your ideal clients?
My clients emphasize most quality, material, and exclusivity. They are
clients who are very sophisticated and individualistic and do not like big
labels. They are looking for sustainable natural luxury.
Where do you see your potential market for these garments?
At the moment I am concentrating on Switzerland and Europe to establish
more. But there are contacts to the US / New York and finally it is very
interesting to enter Russia, Asia, Japan and China. Some parts of the
collections are currently presented in China with an exhibition called
Criss Cross.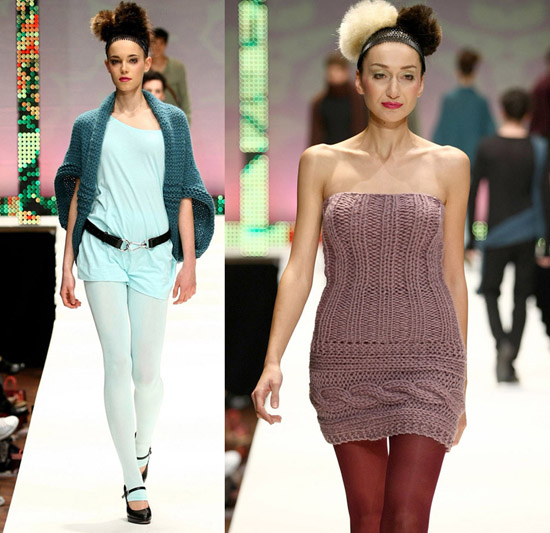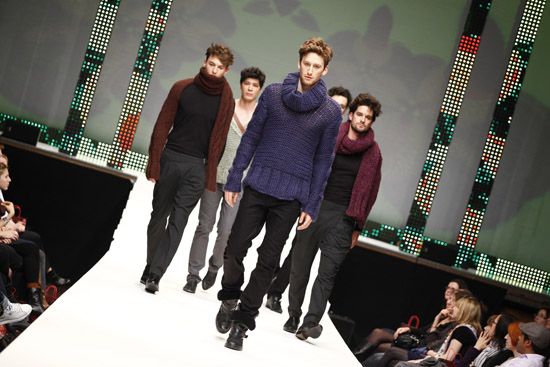 What are your short and long term goals?
In the short term, it is important that I can simply live on my label. In the long
term, I wish to establish my label on an international base.
Will you be presenting at the new Zurich Fashion Week in 2010?
Yes, I had the first dialogues with the organizer. If the conditions are good
and realistic, I will take part.
Is there a personal favorite in your current collection?
It is the big scarf.