story by Faith Bowman
photos by Adrianna Favero
Timo Weiland  began 2009 with a successful line of neckwear and wallets. By fall, duo Alan Eckstein and Timo Weiland had dreamed up and designed a breakout  RTW collection, featured in WWD in September. The cover image, their silk chiffon tank top paired with cummerbund inspired silk charmeuse and chiffon skirt, epitomized the funky uptown/downtown vibe of the line and let the world know that they had arrived, with this debut at the 22nd Street non-profit Manhattan artspace X Initiative sealing the deal.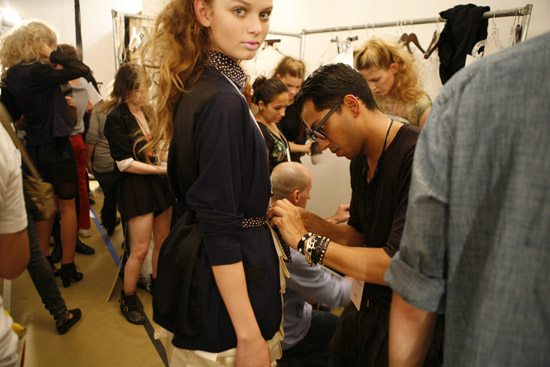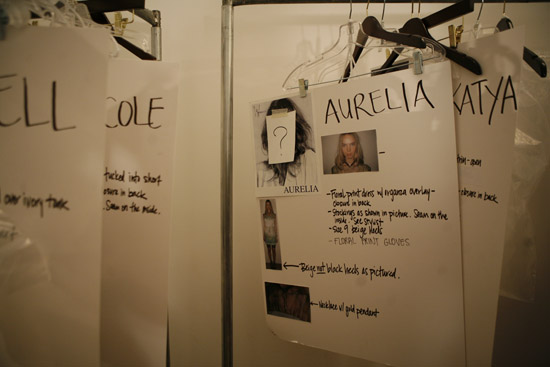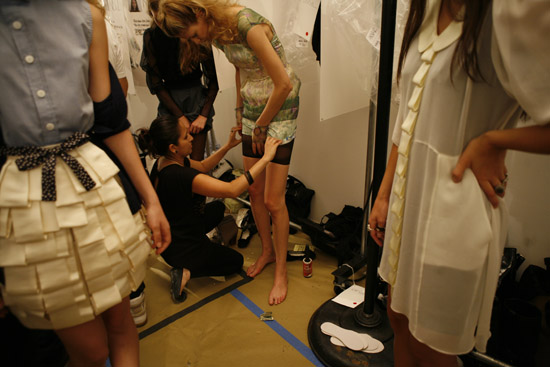 The collection  reworked the  tuxedo in a fun, informal way that came off as effortlessly polished, but not precious.  An incredible caramel- colored leather blazer had lapels like a tuxedo. A proper trench was thrown over an open weave sweater, collarless button down shirt and tailored shorts? But the front  the  pair of shorts were pleated like a tuxedo shirt. For women, there was a silk chiffon blouse with satin ruffle down the front, a trench with tuxedo style lapels trimmed in black, and cutaway jackets with bracelet length sleeves. These are pieces that can be put together in any combination and never fail to create a stylish impression.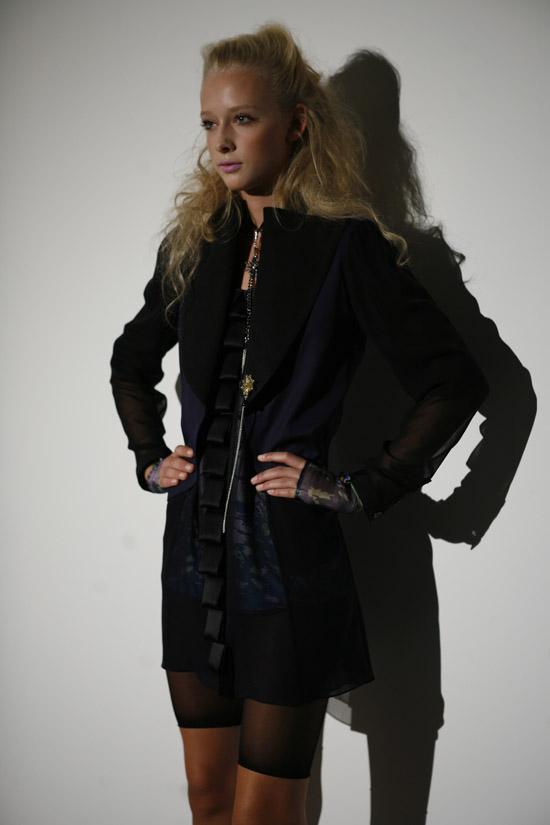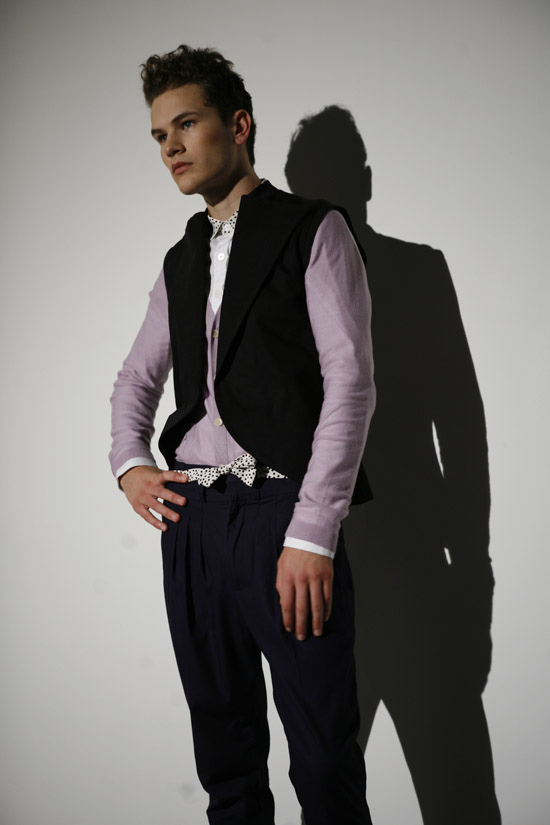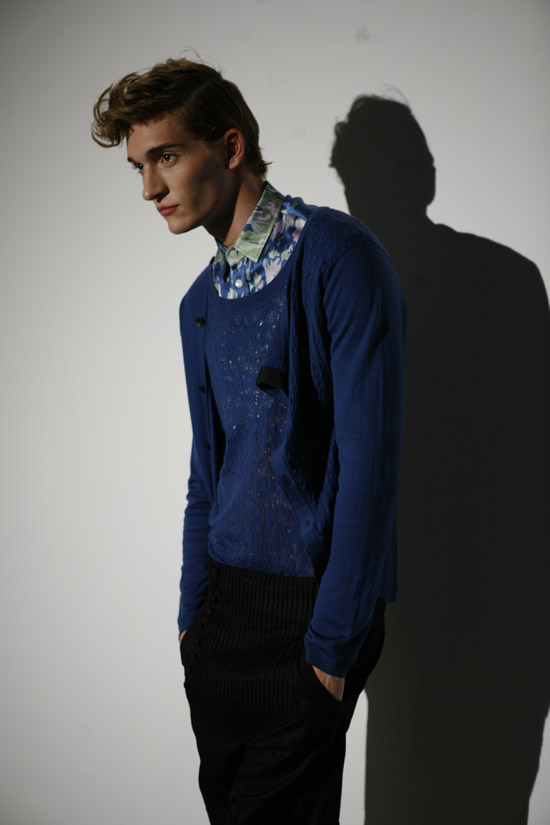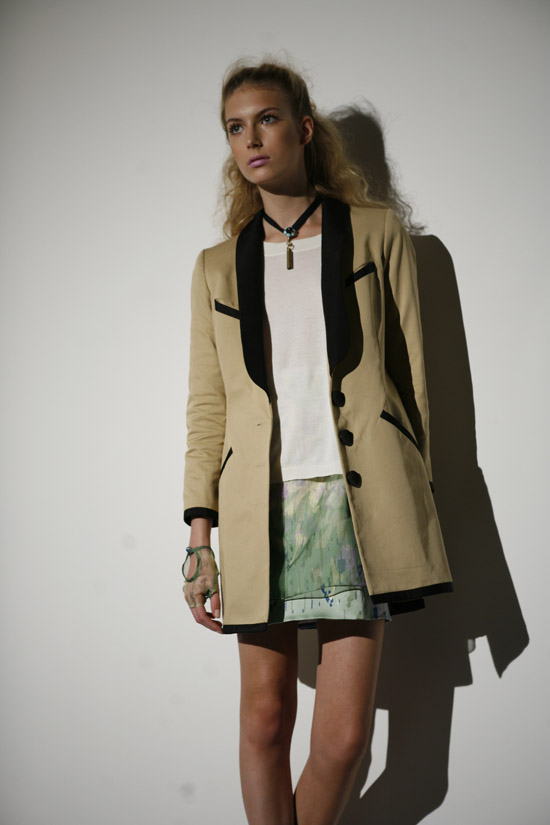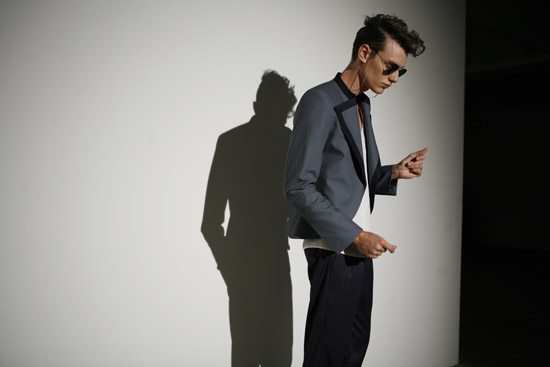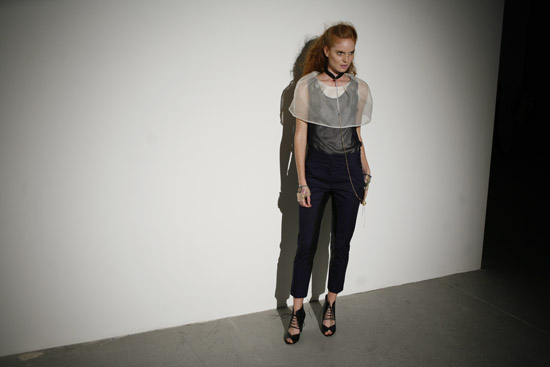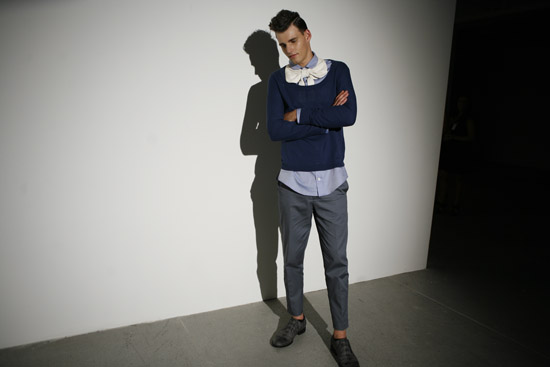 Elements of the original neckwear line are woven throughout the collection. Bow ties are worked into sweater necklines, and loopy ruffles become skirts. Their stated goal of reaching the "downtown kids and uptown grandmothers" is likely to be achieved. This is a sophisticated collection that leaves you breathless and waiting for whatever Timo Weiland might think of next.