story and photos by Boris Marberg
photo editing by Katie Piper
Running parallel to Mercedes-Benz Berlin Fashion Week was the Michalsky StyleNite, which included three of the more avant garde designers' collections: Michalsky, Lala Berlin, and Kaviar Gauche.
The inspiration for the Kaviar Gauche collection and show was the Berlin avant garde artists of the 1920s, with nods to the uninhibited urges toward amusement expressed by period style icons like Marlene Dietrich.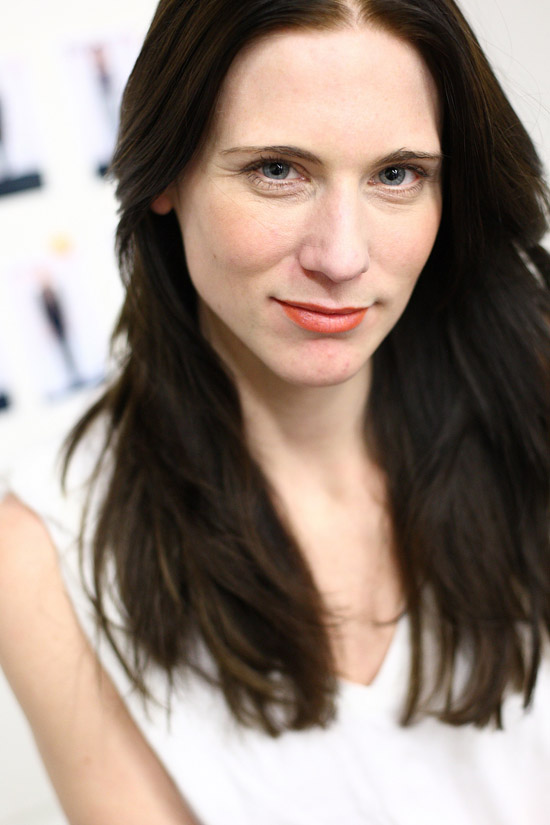 (designer Johanna Kühl)
The show in Fridrichstadtpalast started with a performance by dancer Inga Königstadt, also known as Bella Berlin. It was radical dancing performance in the dark, with the dancer lit by multiple laser-like spotlights, and her erotic metallic dress reflected the beams throughout the massive theater. The performance was a bit long as a fashion show introduction, but really set the scene for referencing the night clubs and artistic underground of Berlin during the years between the two world wars.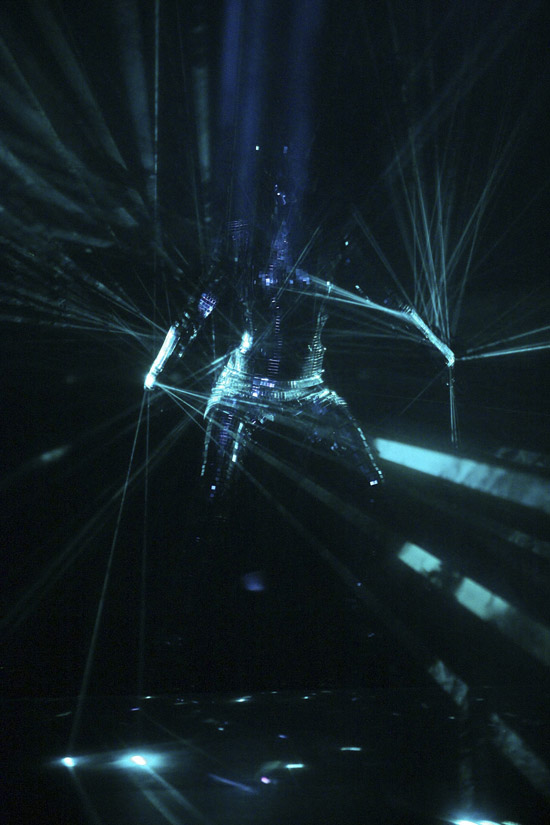 The two designers, Johanna Kühl and Alexandra Fischer-Roehler sent out a lot of broad shouldered garments, with strong lines in the cuts, all looking rather masculine and conjuring thoughts of military uniforms.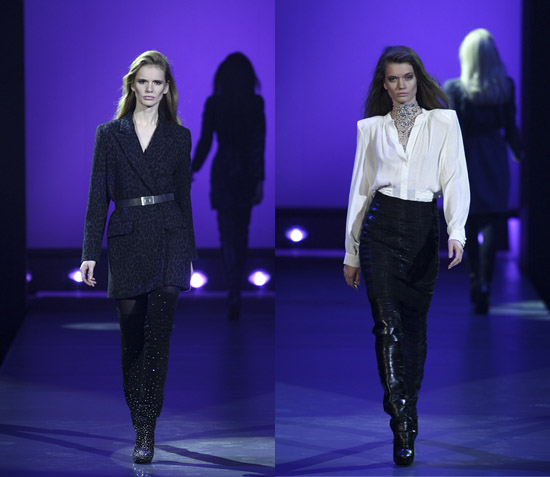 Also shown, over-sized sequined smoking-jackets, leather woven trousers, and a kind of a leather string bottom worn over pantyhose that did not look very comfortable. Some jackets came with an aquamarine leopard print.
We saw some blouses with Swarovski Crystals and chiffon skirts with feathers, but the 45-piece collection was almost all in black, dark blue, and grays, with some gold and silver nuances.
This was also the first time we've seen Kaviar Gauche send out their own footwear. There was a small collection of over the knee boots, but due to the staging f the show most of the audience was probably not aware of the details, even though the show was also shown on huge video screens in the hall (also shown worldwide as a live video podcast).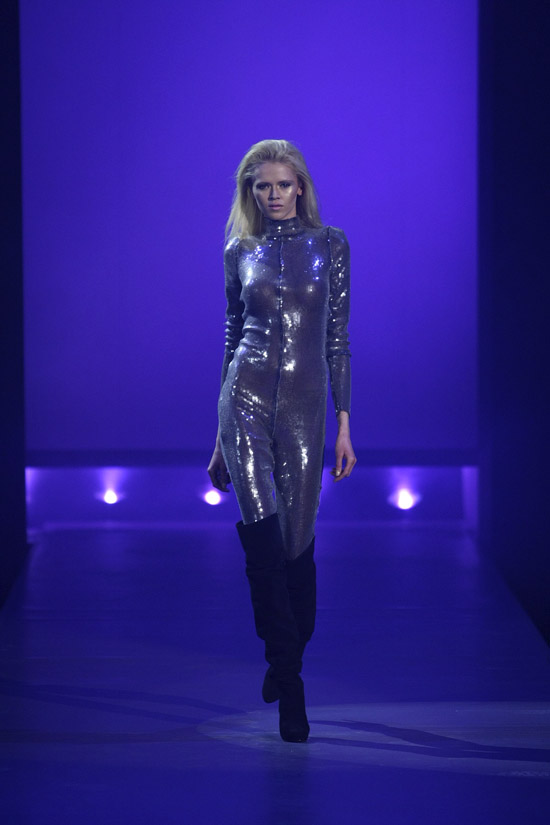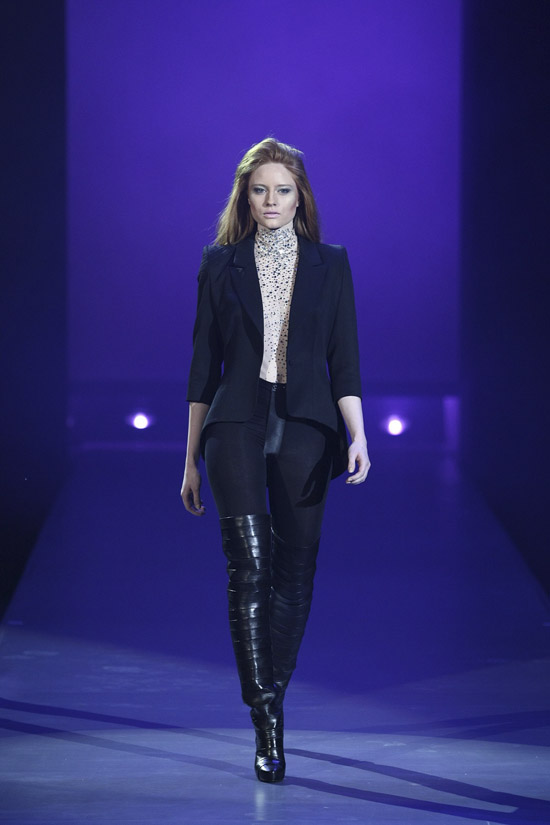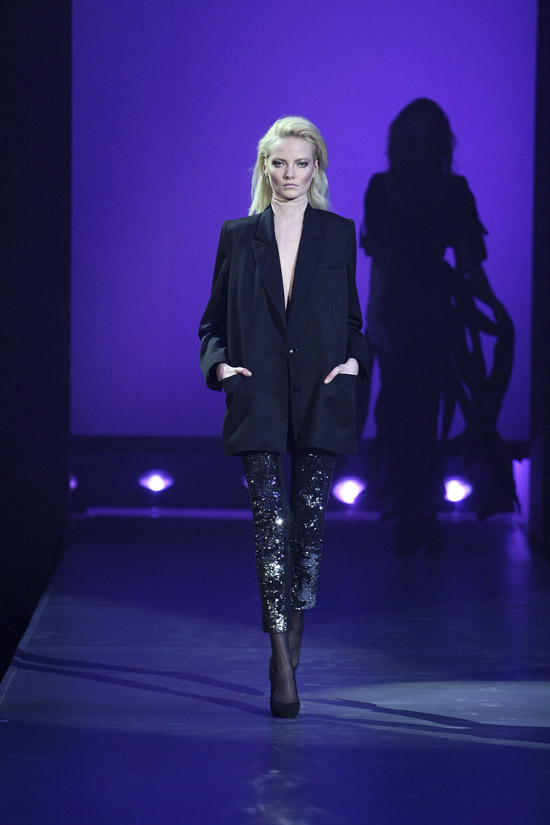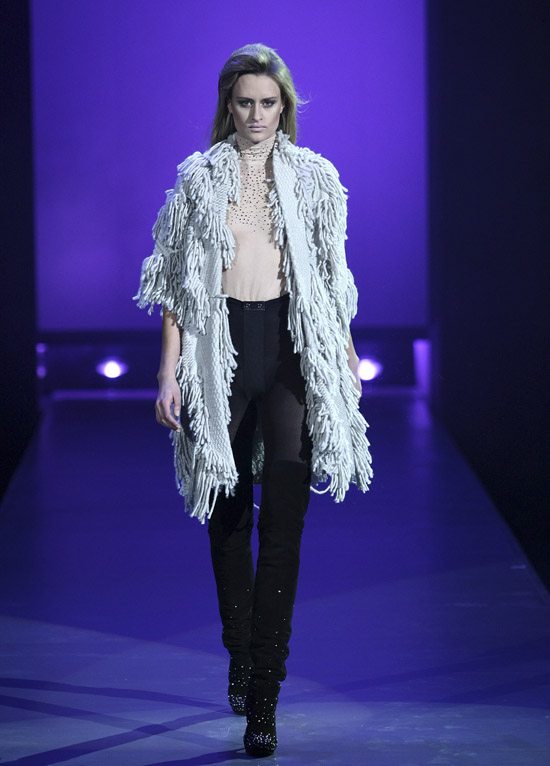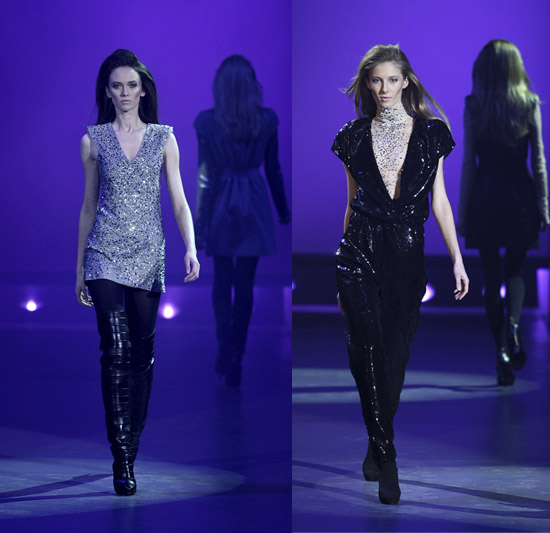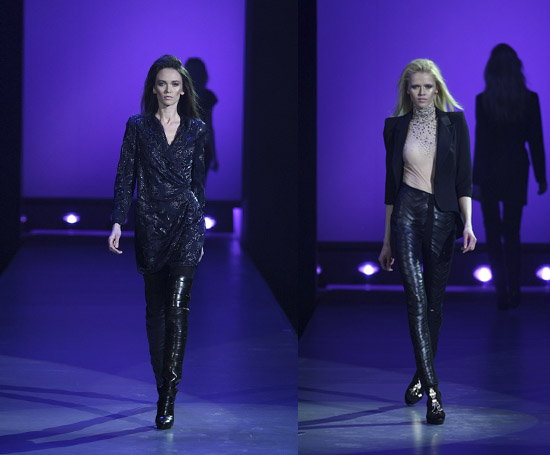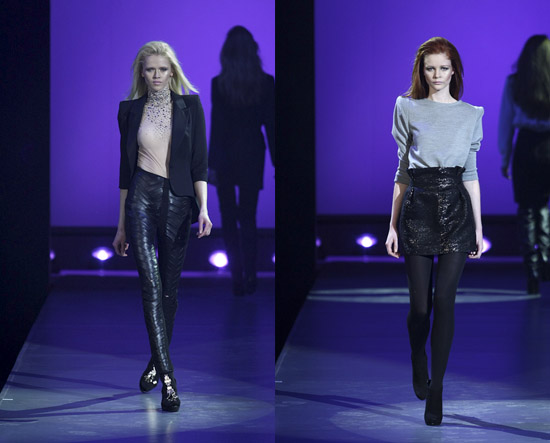 Conclusion: A very feminine and attractive intelligently constructed collection which seems perfectly suited to the hip now of Berlin's vibrant nightlife.