story by Charles Beckwith
photos by Bill Wang
While visiting the Garment Industry Development Corporation's Showroom New York during New York Fashion Week, I met Bill Wang, marketing manager for Johnny Wu Designs, who invited me to a Chinese New Year celebration at their factory showroom on 38th Street. Johnny Wu, as it turned out, is a master pattern maker who helps a lot of emerging and established designers bring their rough ideas to life, and he does it right in the middle of Manhattan, as one of the many small businesses still holding on in the shadow of what was once New York's largest industry, the garment business.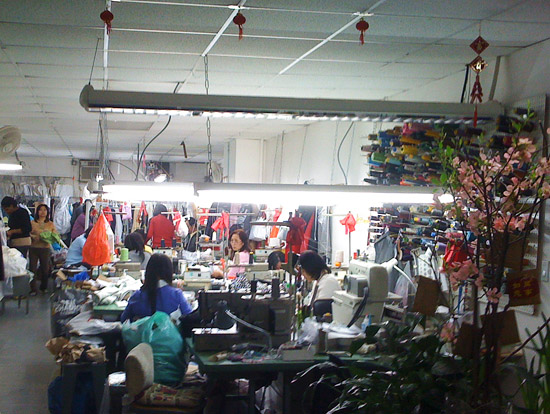 Mr. Wu's little loft on 38th Street can crank out up to 3,000 garments a month, and has been relied upon by the likes of BCBG, Rag & Bone, Bill Blass, and Alexandra Vidal for short runs of high end product. Recently they made the sample collection for Marlon Gobel.
New designers can go to Mr. Wu with their mockups or sketches, and he can turn them into proper patterns for replication.
Here are some of Bill's snapshots from the Chinese New Year party.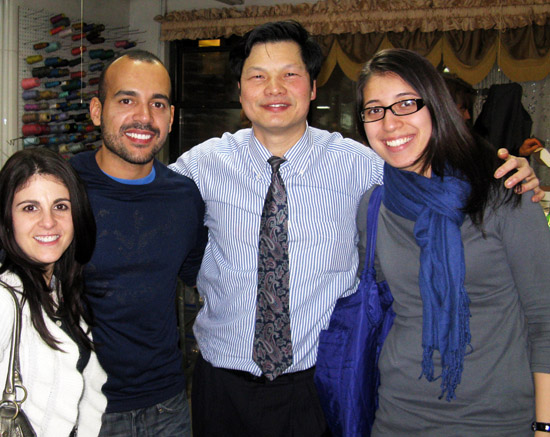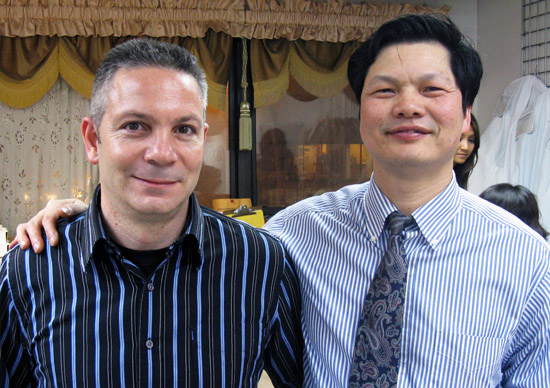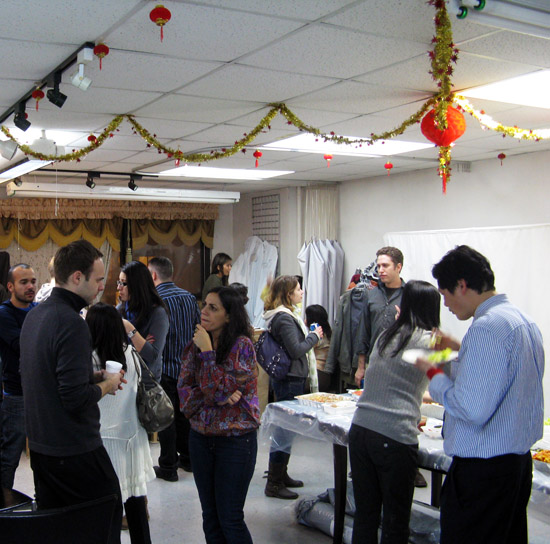 The Johnny Wu Designs showroom is located at 205 West 38th Street on the 3rd Floor, and they're really friendly people.