story by Michael Fragoso
photos by Freda Henry
photo editing by Katie Piper and Freda Henry
Ports 1961's collections always seem to take you somewhere new. Many designers are jumping the bandwagon of "killing the trend," but Tia Cibani was already there. She sees her collection as always against the norm, using her travels as an inspiration, and the brand story is always about that girl traveling the world, but this season, she seemed to take a slightly different course, with not a specific location being central in the looks, but rather the idea of traveling between places, as classic aviation looks and the global nomad persona took center stage.
Tia's strong sense of shape and texture came through once again this season, with menswear-influenced looks rearranged into feminine forms. Leather hats looked straight out of Amelia Earhart's locker, and some Lamé dresses stood out completely on the runway. Hair, unlike last season's pixie cuts, was blown out and better than 80's fabulous. Makeup was kept to a minimum, with just a pop of the blackest black mascara.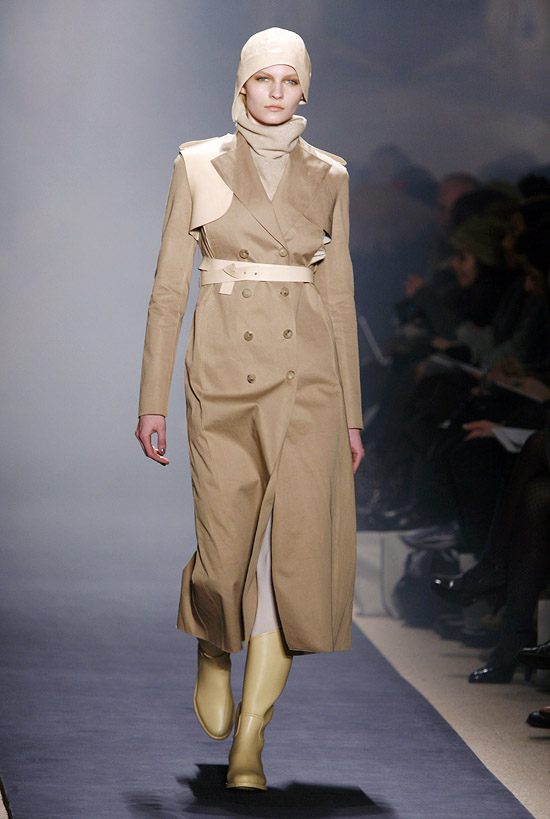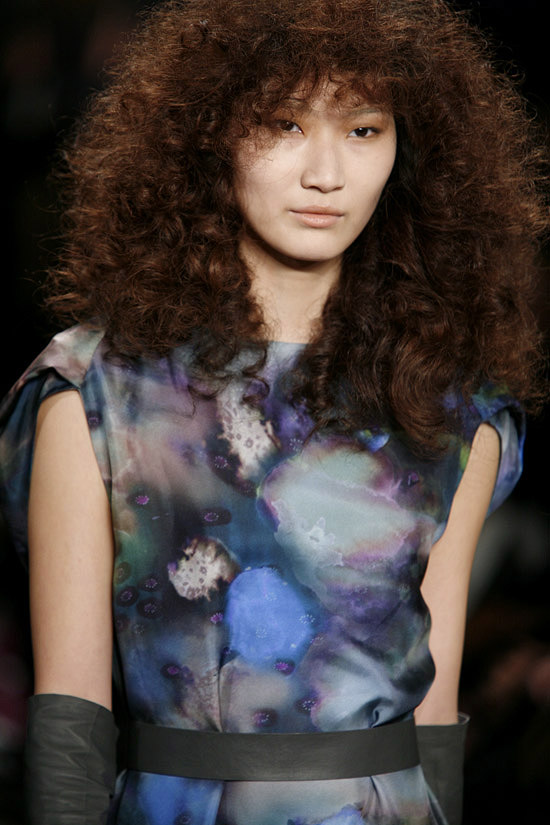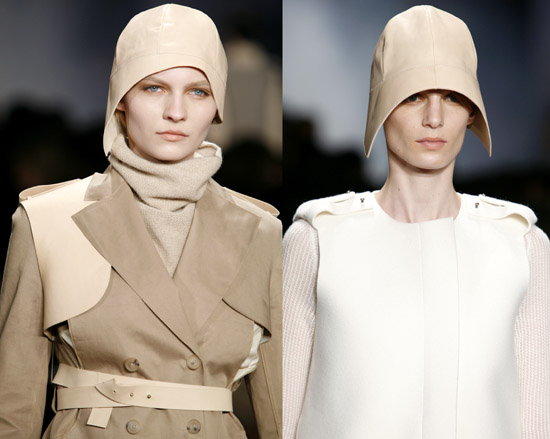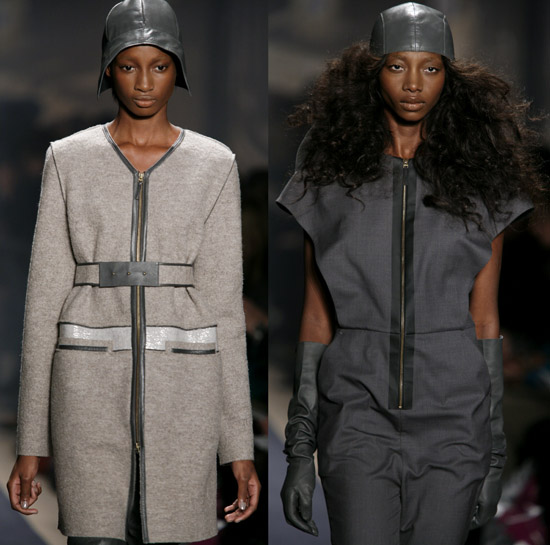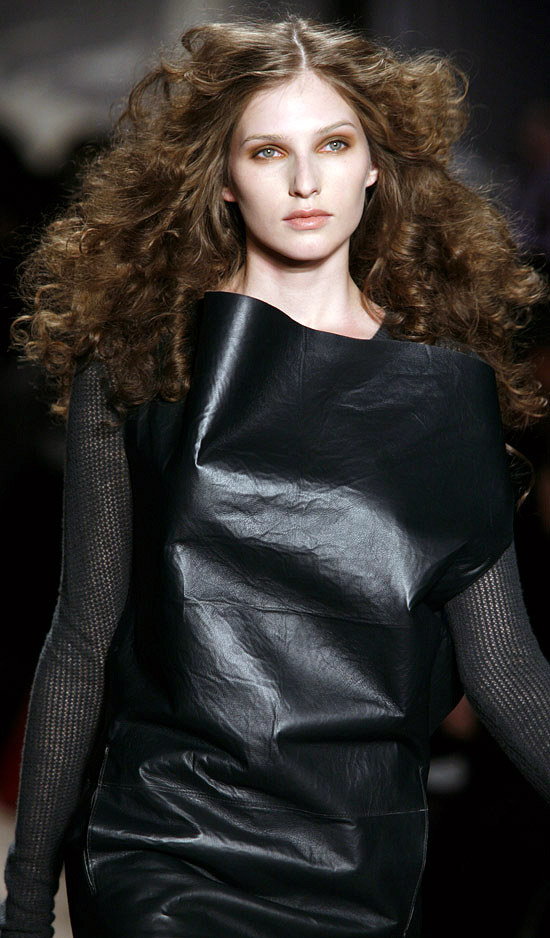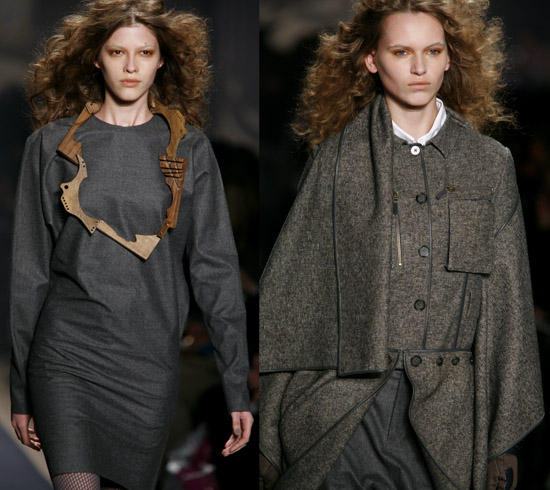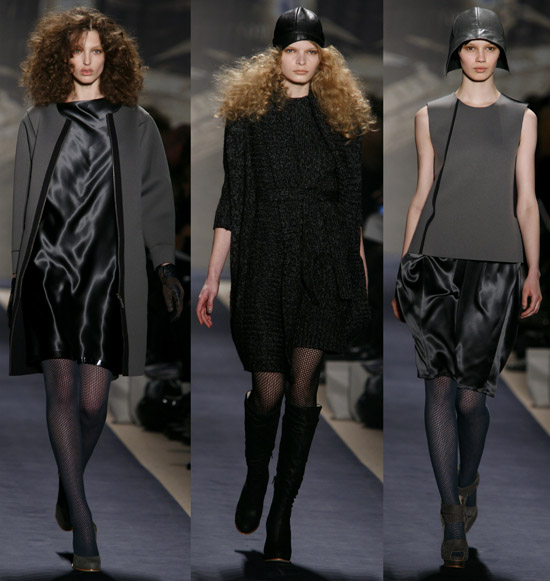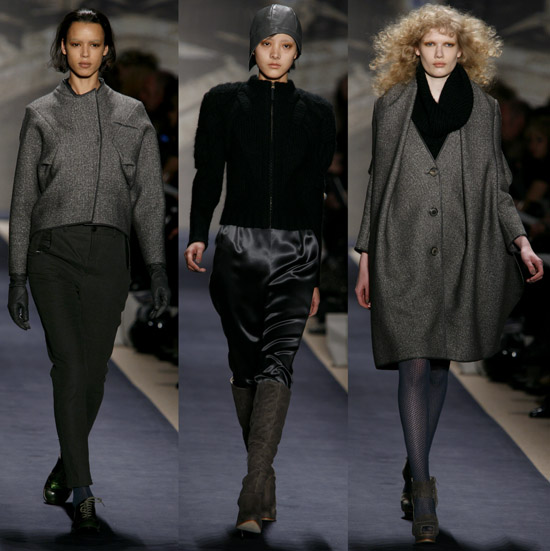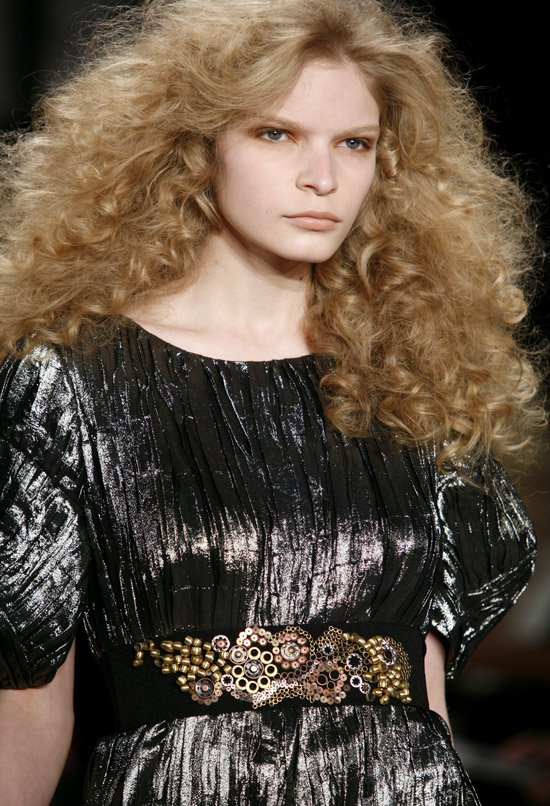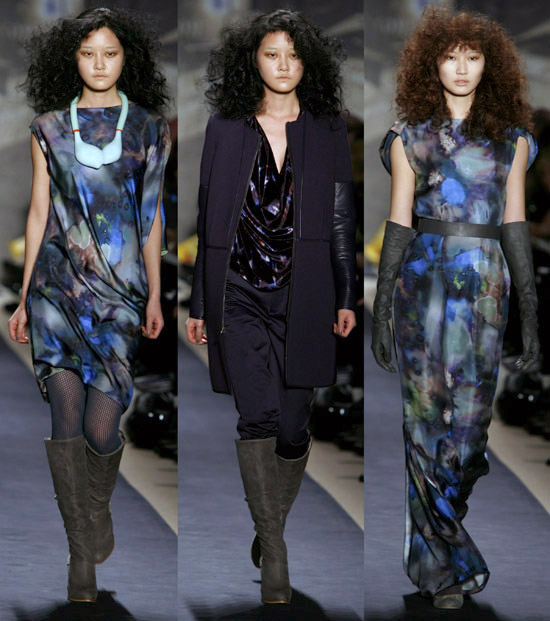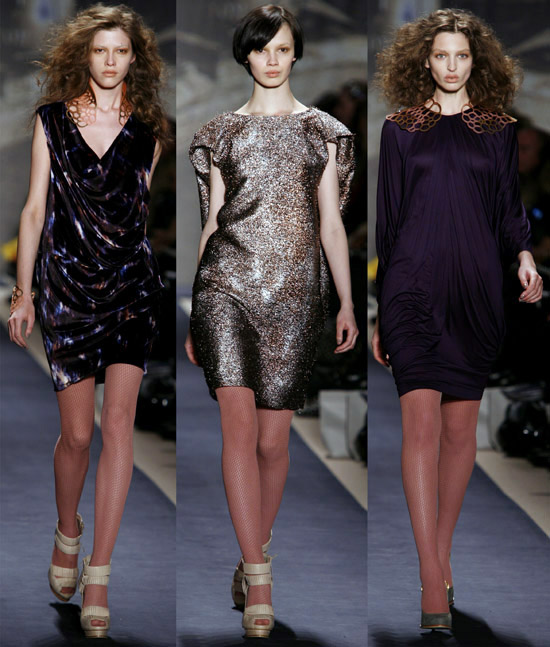 Ports accessories were hot as well, with ceramic/glass pod necklaces in pops of neon and pastel colors dangling atop beautiful water dyed velvet dressed and cape coats. Shoes were all across the board as well with some menswear-style oxfords worn alongside floor length gowns, and ultra high "militia" boots which were extremely graphic with white and black heels. Overall, yet another great show from Cibani, who always manage to take us on a beautiful journey.