story by Charles Beckwith and Sandy Ramirez
photos by Martin Bielecki and Sandy Ramirez
photo editing by Tatyana Bevs
John Bartlett is from Ohio, but his body and mind tend to spend a lot of time in New England, as evidenced by his current Spring 2010 Claiborne by John Bartlett line and his new Fall 2010 John Bartlet line. While not a new designer, the West Village man about town has gotten a fair amount of attention lately for his fresh directions in menswear.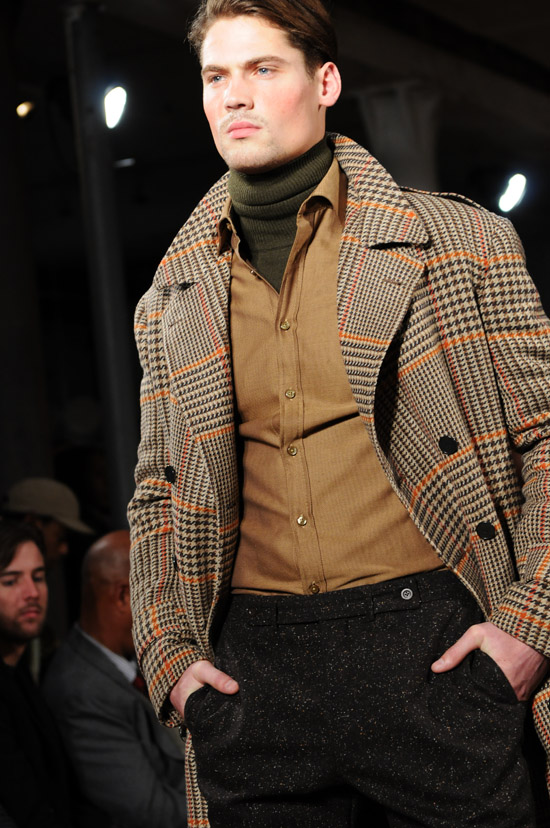 Bartlet was educated at Harvard University up in Massachusetts, and then Fashion Institute of Technology here in New York. His career since graduation as a creative director has had him at the helm of such top international labels as Byblos and Ghurka, as well as the recent four seasons designing Claiborne by John Bartlett for Liz Claiborn Inc., but it is his own label which has scored him two CFDA awards, and he continues to bring out the charm and surprises.
Mr. Bartlett was kind enough to respond to an email questionnaire, and here is where he took us…
Designer's Name: John Bartlett

Astrological Sign: Aries

Hometown: Cincinnati, Ohio

Labels: John Bartlett, Byblos, Ghurka, and Claiborne by John Bartlett

Web Site: johnbartlettny.com

What was your goal with the current collection?

My goal, as always, is to create a collection that reflects where i am in my life. I wanted to create a line for men and women that speaks of American style: rugged, outdoorsy, healthy, and exclusive. My biggest goal was to re-introduce the womens collection and to truly make sure it reflects the men's look and feel, but for women

What was your technical inspiration for achieving that goal, and what obstacles did you face and attempt to overcome?

Technically I worked very hard with my tailors to achieve a classic but updated look for both men and women. I wanted to create a look for women that was free of ruffles and beading, something much more menswear-inspired, and I paid close attention to how I could achieve this fit without adding numerous darts and shaping.

What were your visual inspirations for the current collection?

I love the film by Ken Russel "Women In Love," set in the 20's English countryside as well as in the alps. I love this combo of outdoorsy country looks and athletic alpine ski looks.

What world and local events most affected your creative process in preparing for this season?

I am always affected by what is happening in society. It is hard, though, to put down on paper exactly what events influenced my work. As always, I like to show men, and now women, who are strong, sexy and natural.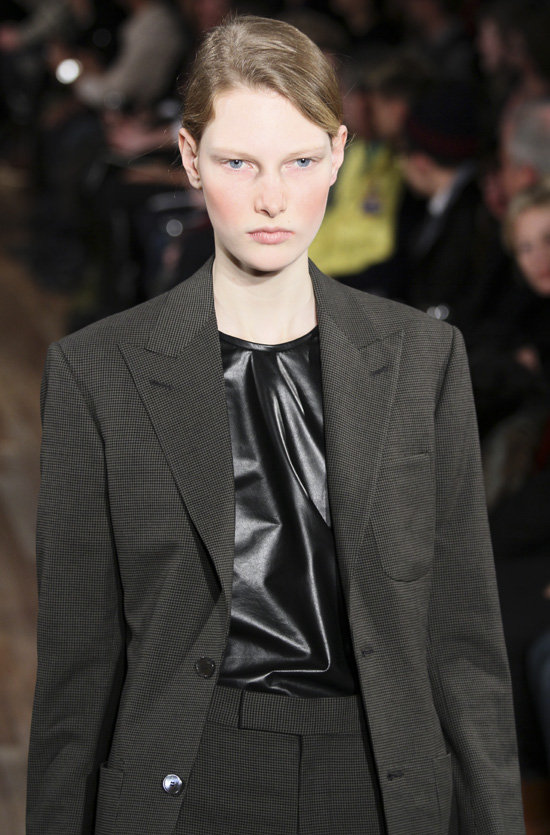 What is your favorite piece in the current collection?

My favorite piece is the coat that opened the show. It is a mens double-breasted military-style long sweeping coat made up in a gorgeous cashmere/wool double fabric plaid.

What sets that piece apart from the rest of the collection?

It is the only long coat that I did, but it definitely captures the feeling of the whole collection.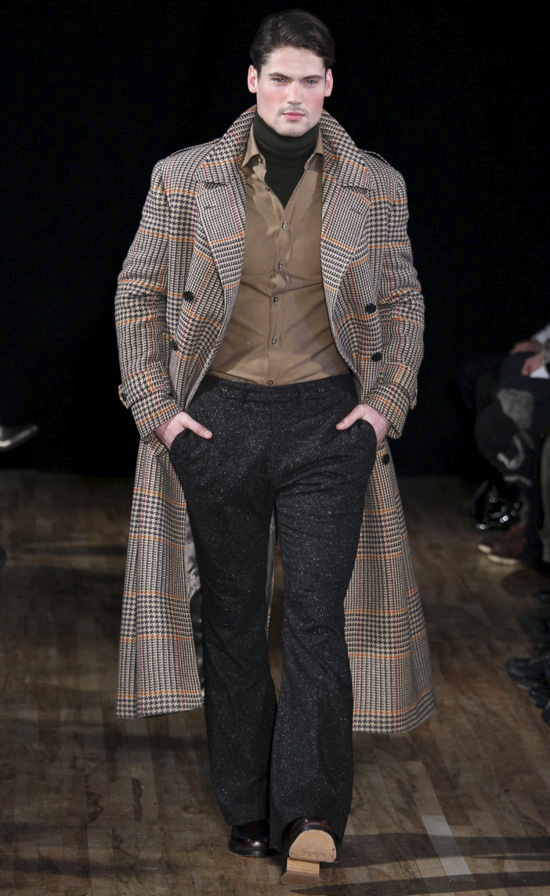 Do you feel you challenged yourself enough in creating this new work?

I try to challenge myself everyday, whether in business, creativity, or in spirit. I do feel that I challenged myself, but I always feel I can do more and more.

Do you feel like you fully achieved your goal for the season?

Yes, mainly that I re-introduced womens with a very "jb" perspective, and that I was able to add some new ideas to the mix, namely the cropped breeches for men and women, as well as distinct color combinations that inspired me.

Fashion being reflective of society and ever-changing culture, what outside influences are affecting your approach to creating your next collection?

I am just starting to dream about Spring 2011. I love traditional cuban styles and intend to go deeply into swim for next year.

Where can people buy your creations right now?

You can buy John Bartlett at my exclusive retail store in New York City:

143 Seventh Avenue South, at Charles Street
Phone: +1(212) 633-6867