story by Charles Beckwith
reportage and photo editing by Freda Henry
photos by Wolfgang Wöhrle and Boris Marberg
Englishman Jasper Conran is an all-around sort of designer. He started out at age 19 designing a womenswear line for Bendel's department store in New York, got a degree at FIT, and headed back to London. In the mid-80s he started a menswear line, which typically shows in Milan. Since then he has kept the plates spinning and designed a few, literally, with housewares, fragrances, luggage, and other projects seemingly sprouting up all the time.
All this seems perfectly logical for an established designer with an internationally recognized brand, but unlike a lot of others who seem to sign off and collect the checks, this man is still at the reigns driving the innovation. You can see not everything is done to forward the financial projections, because he takes real risks with his collections, and not everything is about the bottom line, for example when he runs off to do the costumes for a theatrical production between seasons.
Conran's work is architectural, stylish, rich with the fruits of experimentation, and defies trends like that of few others at his level. This season is no different. There is a feeling of unification, despite the collection running from semi-amorphous grey shadow ensembles to gumdrop-colored eveningwear to cyberpunk garden party dresses, each garment coming down the runway was being its own work of thought, but a definite member of the whole.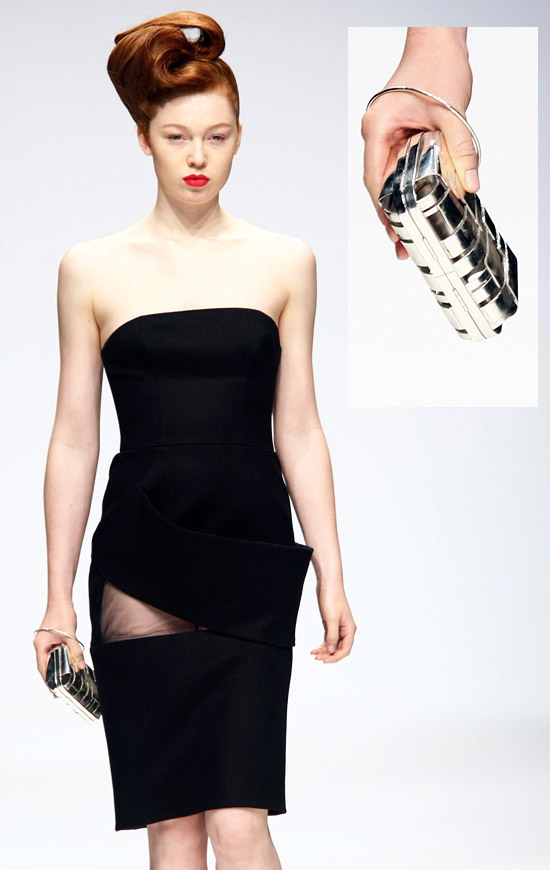 On the whole, a brilliant collection from a brilliant designer, and definitely one of the best shows our photographers saw during the whole of London Fashion Week.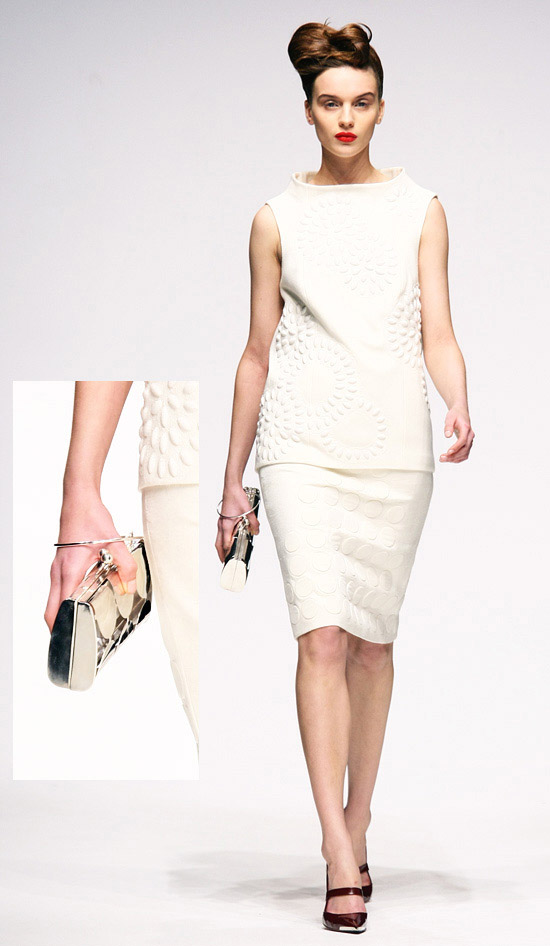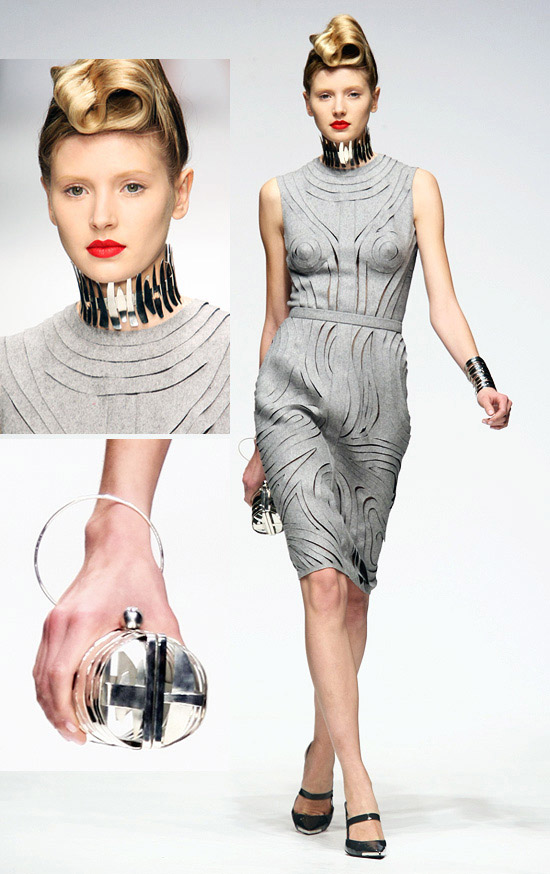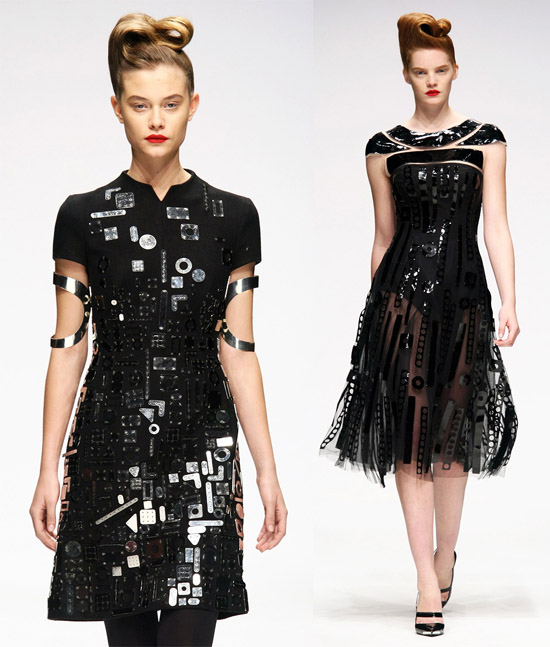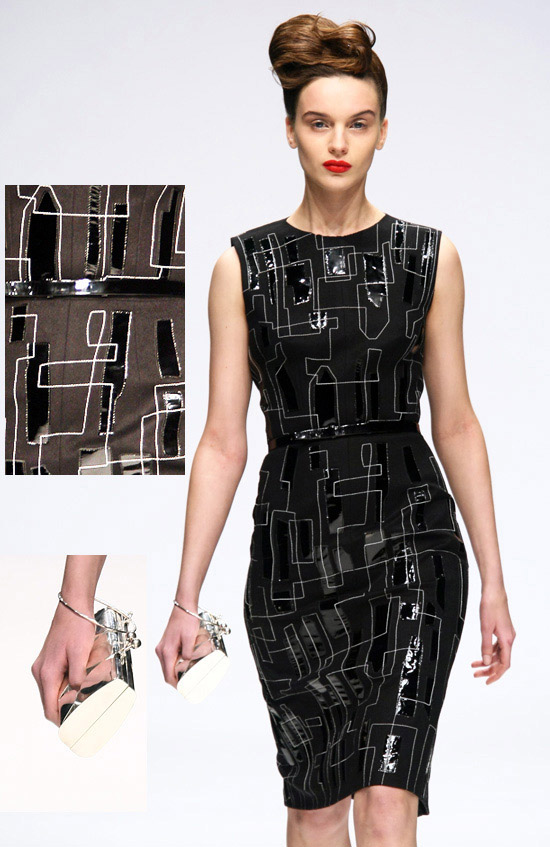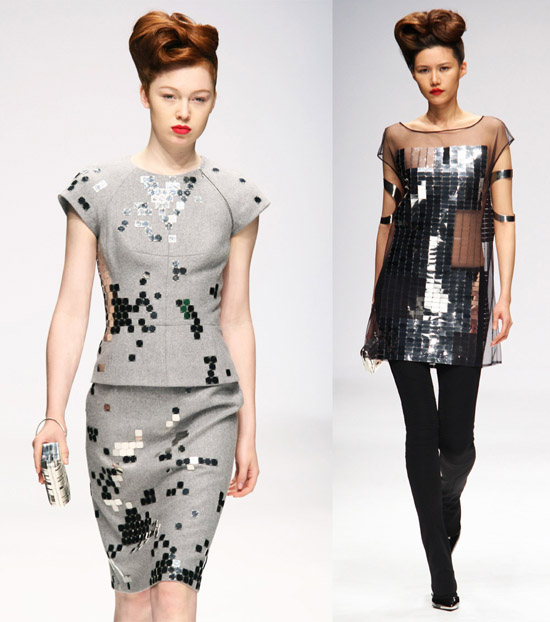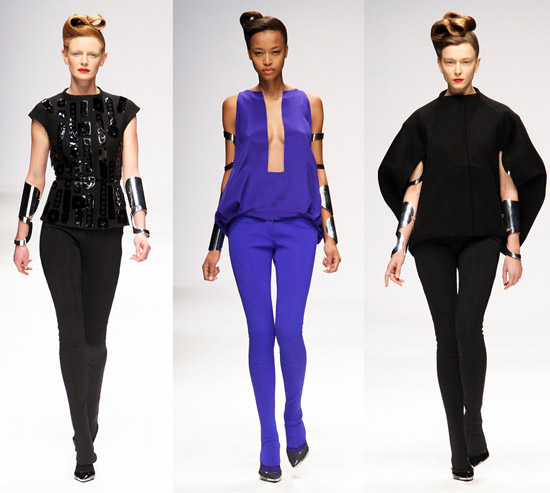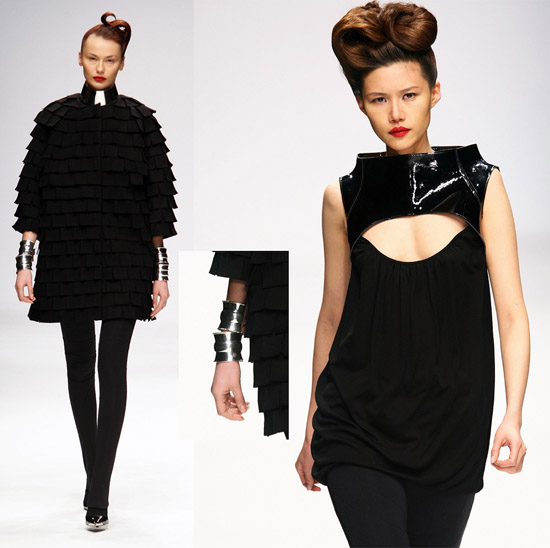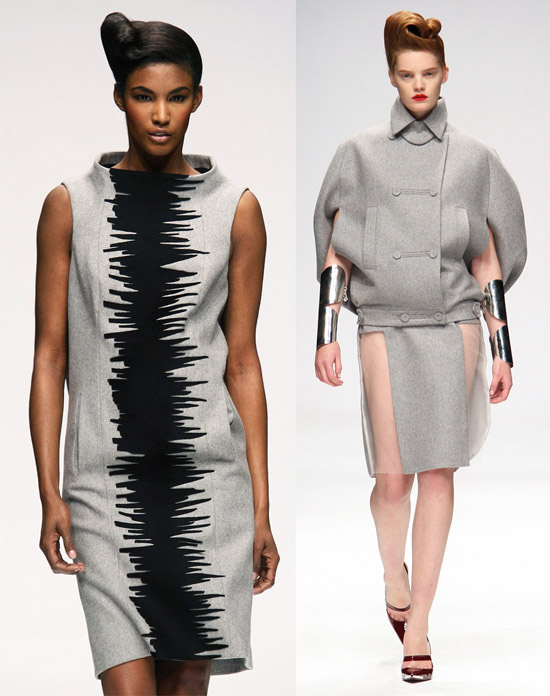 The images continue on the next page.