story by Boris Marberg and Alexandra Dawes
photos by Boris Marberg and Wolfgang Wöhrle
Parallel to the running of New York Fashion Week, the modaCYCLE Europe team covered the Swiss trade fair "Natur" in Basel. The highlight of that event was the big gala on February 12th, a platform for the "Schweizer Prix NATURE", which is honoring sustainable projects.
This event was very much about sustainability and organic products. The segment was the presentation of the natural fashion line from Coop, one of the two largest Swiss retailers.  Coop started just few years ago with their own basic fashion line, which could be purchased in their supermarkets and malls. This new line utilizes organically grown cotton to enhance their very simple and wearable garments. It is not the pinnacle fashion, but rather aims at reaching a more conservative customer.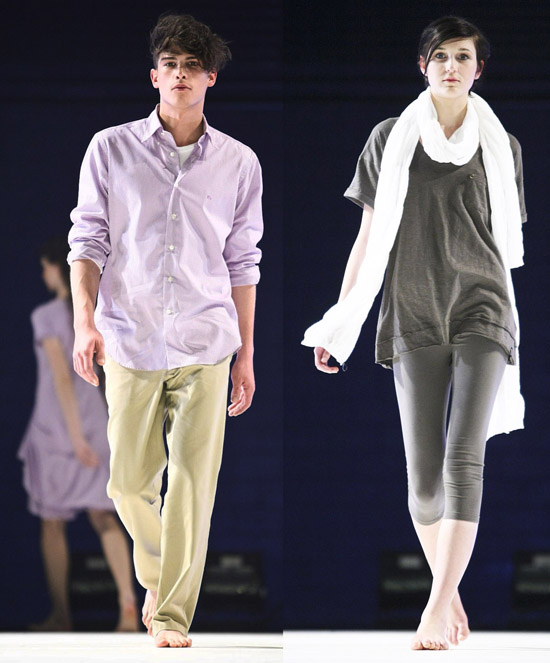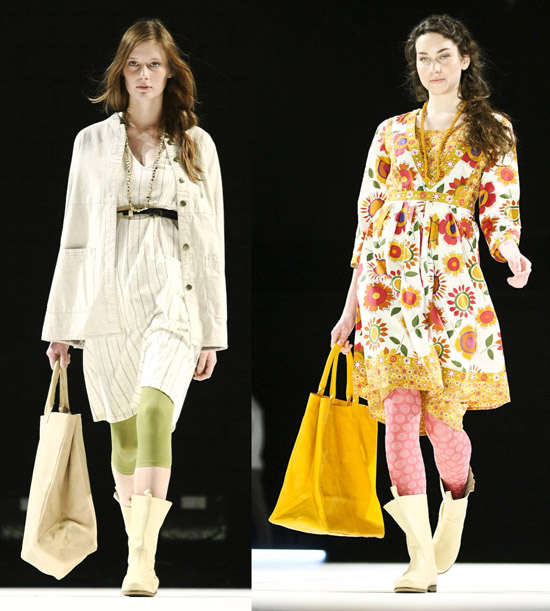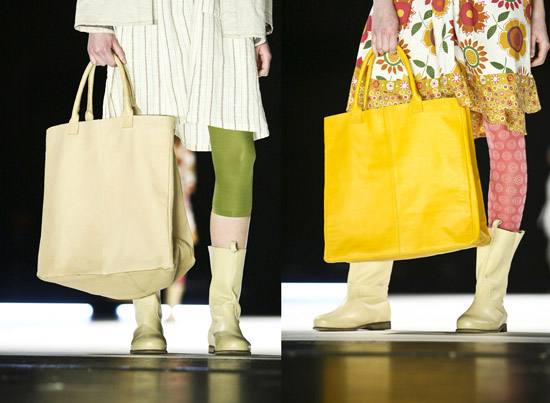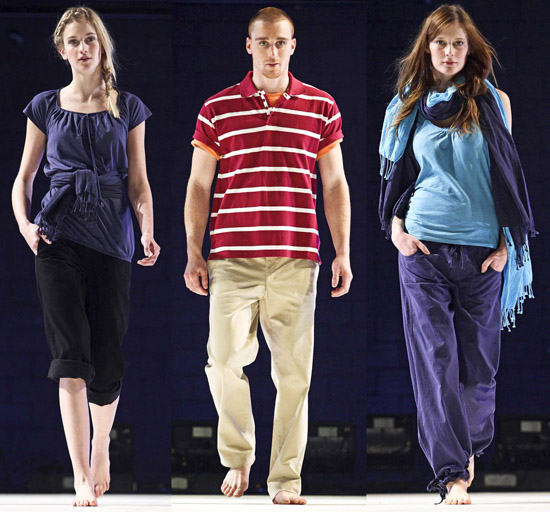 It was nearly impossible to identify individual collections in the rest of the show, due to the wild mixture and diversity in styling.  The focal point of this fashion show was not to present a single fashion label or their garments, but to present the audience with a variety of organic and fair trade fashion-savvy garments.
Designer Jana Keller of Royal Blush is credited as one of the architects of this event, as one of the key organizers of the Green Showroom, a significant center for green/ethical fashion.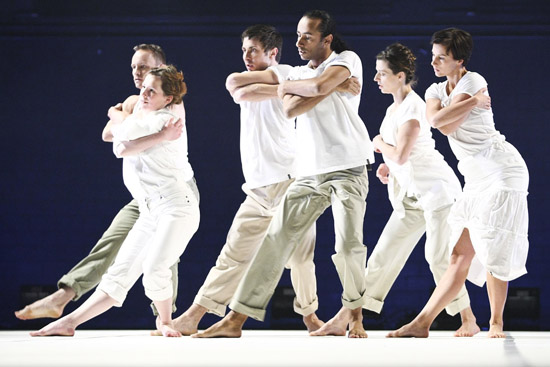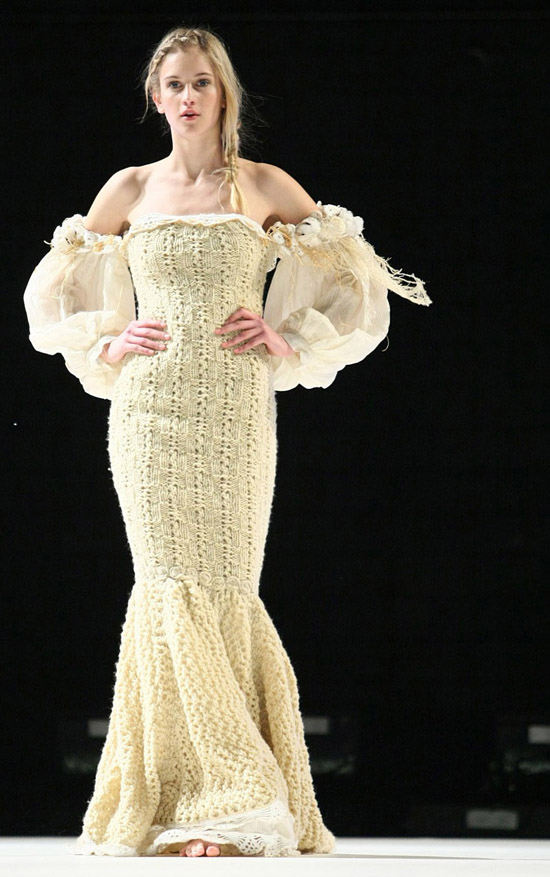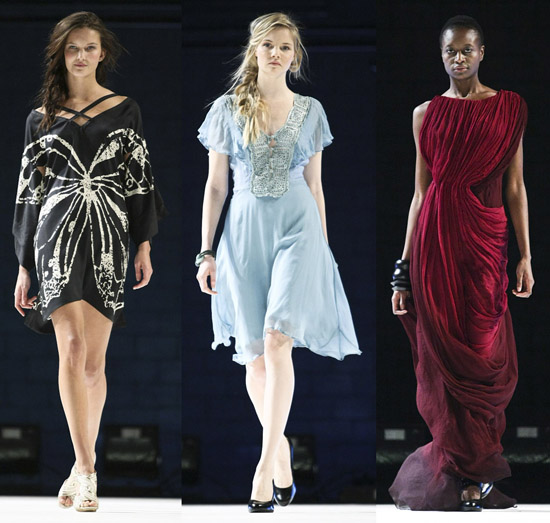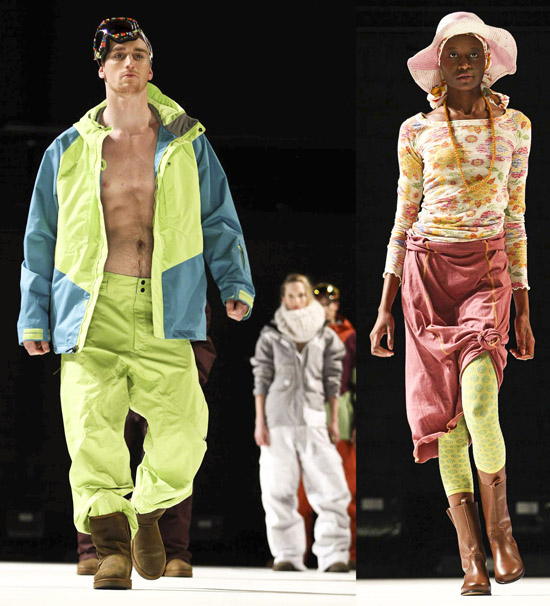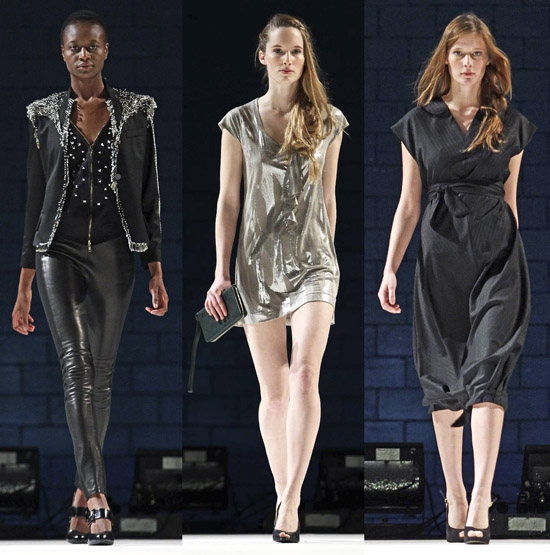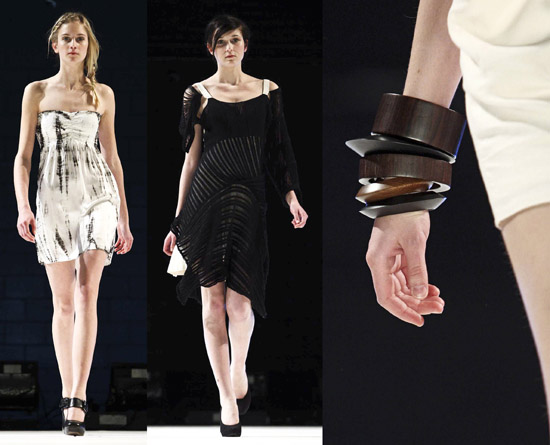 Here are links to some of the trade fair's participants:
Coop Naturaline
Switcher
Gudrun Sjödén
PET Goes Fashion with 7skygreenroom
Patagonia
Zimtstern
Volcom
Nike Considered
Bond Limited
Quiksilver
Picture Organic Clothing
Burton
Teko und Oakley
Planet Earth
Billabong
Rip Curl
Pyua
Best of ecochic
Noir
Bllack Noir
Annie Greenabelle
OrangOrang
Fin Oslo
Ivana Basilotta
Ciel
Royal Blush
Magdalena Schaffrin
Paqocha
Bahar Shaphar
Edun
The Battalion
Deux FM