story by Alexandra Dawes
photos by Martin Bielecki
photo editing by Alexandra Dawes
Spanish designer Elisa Palomino merged 1920's-inspired flappers with a more delicate Japanese influence in this Fall 2010 collection.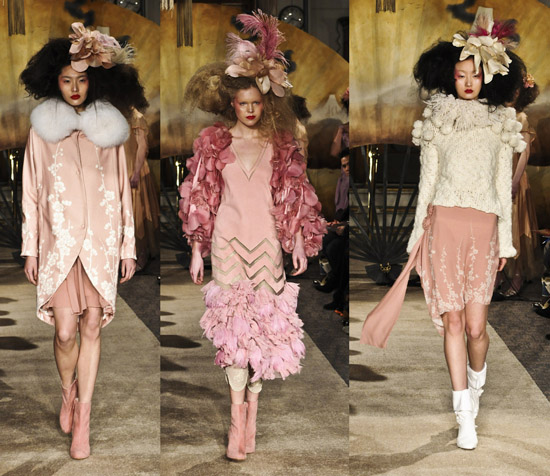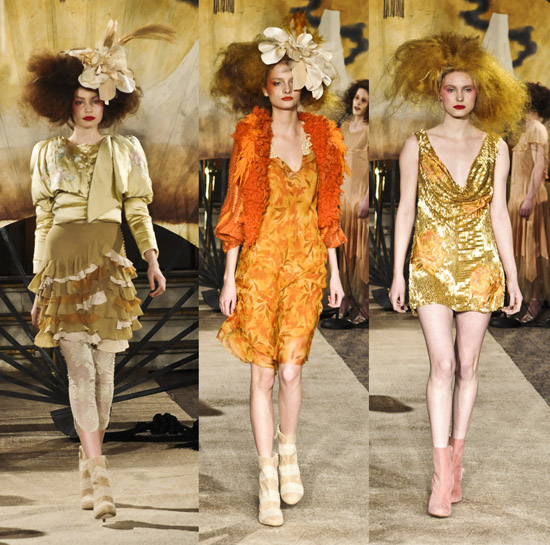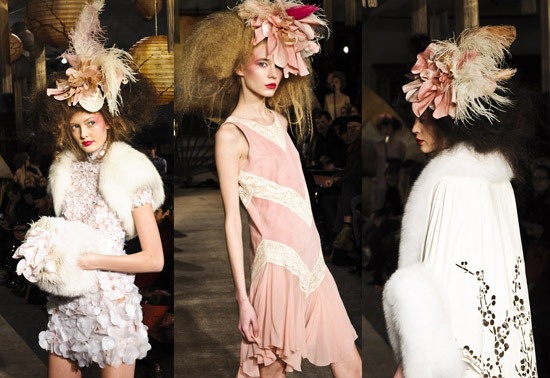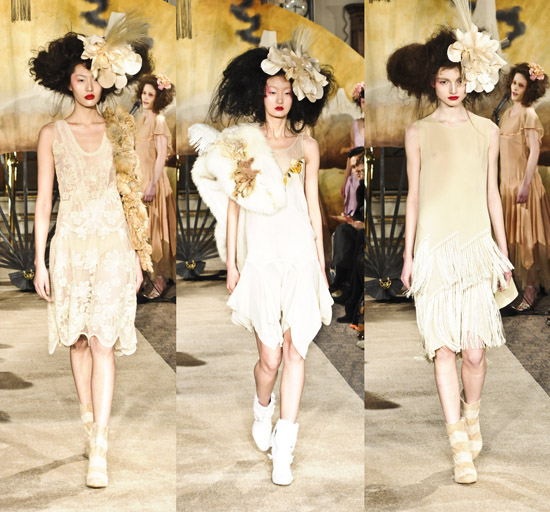 The collection was reminiscent of Sofia Coppola's "Marie Antoinette" update with the vibrant colored pink wigs, make-up, and floral décor.  Palomino utilized standout hues, lavish textures, and dramatic lines to create a unique, eclectic, and successful collection. Among the pieces were tulle cotton flappers; dresses comprised of velvet, suede, and chiffon; and embellished puffer tops and fox stoles.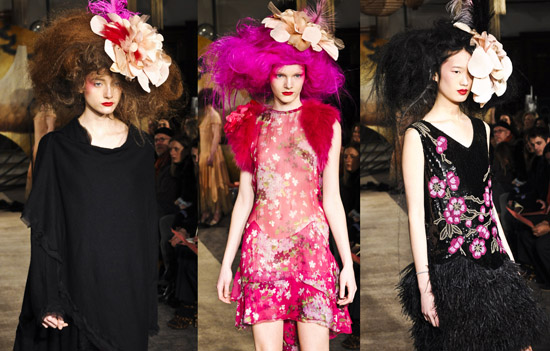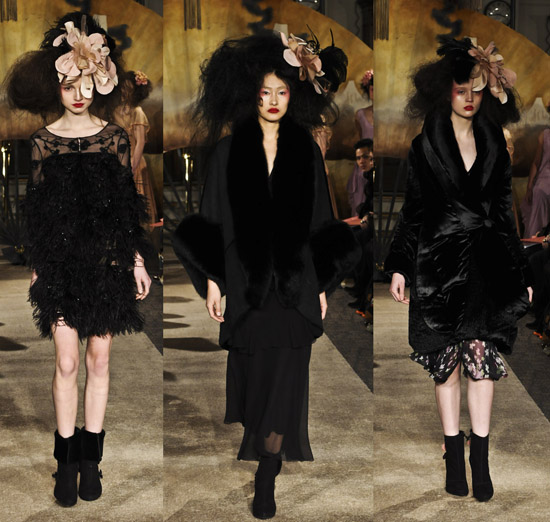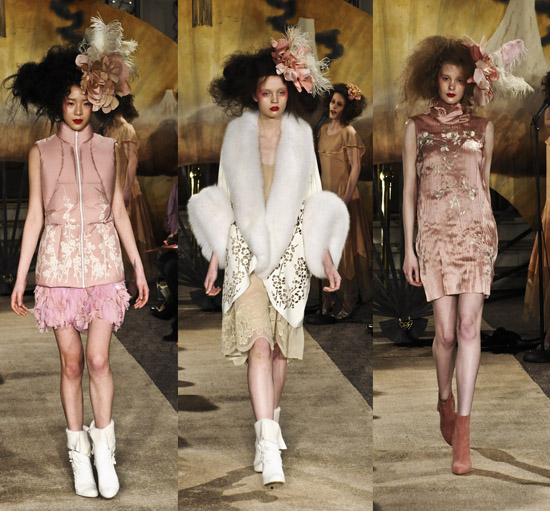 A highlight was the flower-embroidered velvet magenta dress paired with the matching 80's inspired hot-pink hair-do, as well as the several hot-pink wigs that were paired with wild lipstick-colored dresses.