story by Seth Friedermann
photos by Freda Henry
Carlotta Gherzi's aesthetic is certainly comprised of modern elements. Her cuts, tailoring, and treatments are non traditional and uncommon. Yet her looks never appear ludicrous nor are they of the type that require a dresser to help you wear them.
Her Sado label appears to be getting quite comfortable showing at London Fashion Week. After crisscrossing the globe for her shows since 2002, Sado began showing at London in 2008 and has locked down a solid slot there ever since.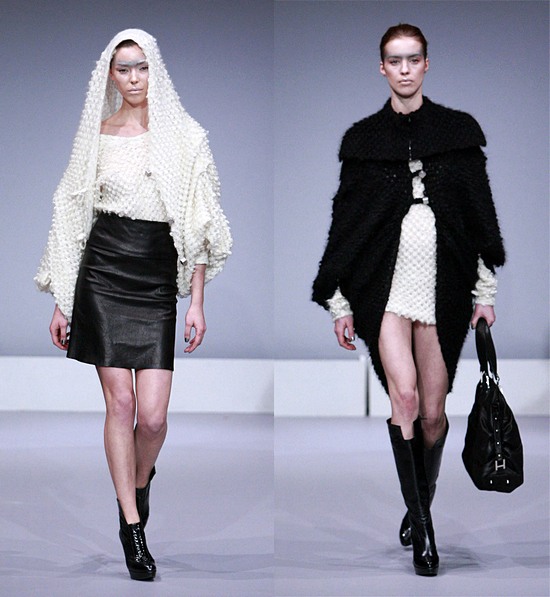 There was a distinct sense of completeness to this Fall 2010 collection. Looks for day, looks for evening; separates and dresses, short jackets and long coats. Of particular note were a few very nice nappy knits worn with sleek and shiny pants. Ms.Gherzi handled the challenge of large volume and flowing material tops married to tight bottoms with a deft touch. Often the balance was achieved with stiff but loose fighting knee high boots for a look I particularly enjoyed.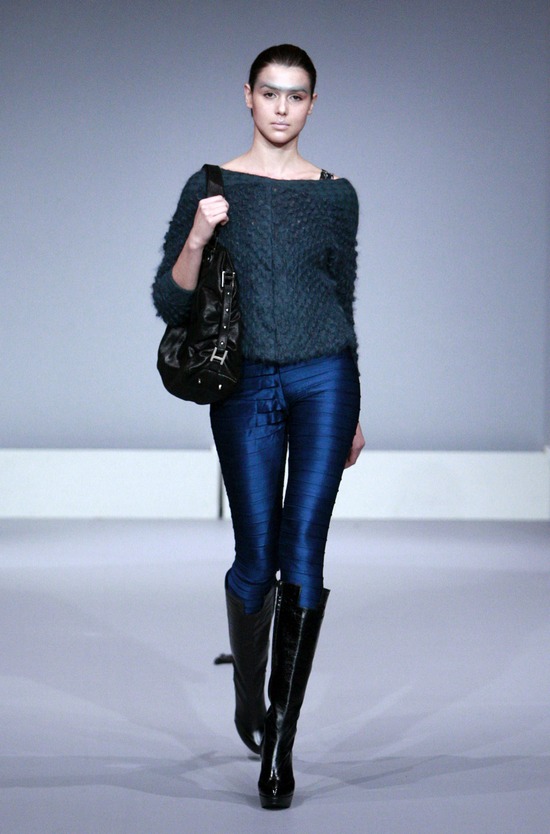 Over all, Sado for Fall 2010 looks like a solid collection. The use of the same group of materials over and over in groups was a bit distracting, but it was obviously part of Ms.Gherzi's vision and the individual looks themselves were spot on. One gets the sense that Sado might have a breakthrough collection very soon. You can almost feel the energy building behind this designer who experiments freely with cuts and treatments yet reliably creates very wearable pieces.