story by Seth Friedermann
photos by Freda Henry
Logan Neitzel doesn't mind getting his hands dirty. His desire to create precisely what he sees in his mind's eye leads him to deep involvement in almost every aspect of his work. Of course at this stage of his career he still must do most things by himself. As we viewed his collection together I got the sense from speaking with him though, that might not change all that much as he moves up the ranks of the fashion industry. "Its hard because I can't hit minimums with factories, so right now I'm just building that until I can hit those minimums and get exactly what I want, but its definitely frustrating." Yet his choices in fabrics, skins, and textures are so integral to his designs that he hand selects and treats each piece of leather he uses, even using the placement of imperfections as a design element. A designer who does not accept the trap, because I can not do things precisely the way I want I won't do them at all, usually ends up staying very committed to the critical details when they can finally create everything they dream up.
The Logan Neitzel Spring Summer 2011 collection showed a major leap forward in Mr Neitzel's relationship with not only his aesthetic but with his clients. The collection was much softer in its color palette than his Fall 2010 pieces, and featured a sense of refinement which is very often the case for designers early in their career. Advancement tends to happen much faster in the early years for designers as they sharpen the blade of their aesthetic and discover exciting new areas inside of that aesthetic that generate excitement and passion for them. One of the reasons I believe Mr. Neitzel will succeed is that although his work is bold and unique, he thinks inside of the marketplace, "a few of the pieces can be worn in many different ways, for a sophisticated girl it can be paired with a party dress or the same piece can be worn over a tee shirt, its really just me visualizing who my customer is and taking my inspiration from that." The recognition that when potential clients look at your designs on the rack they often buy pieces as separates to work with their existing wardrobe increases commercial appeal.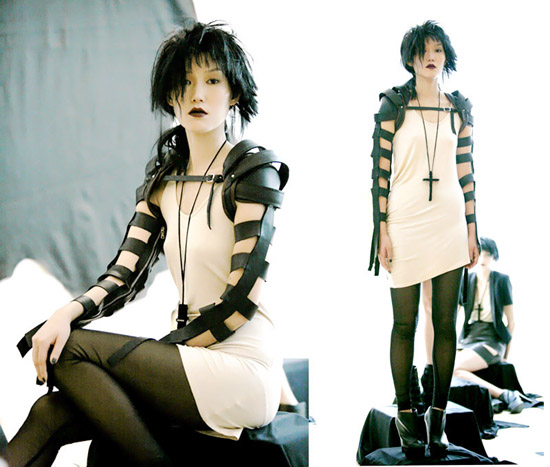 The collection was riveting to look at and the construction, shapes and details compelled closer inspection. There is a a beautifully logical nature to a Logan Neitzel design. And in this collection I don't feel he missed his goals in any single piece. Mr. Neitzel is a designer who sees his ideas, concepts, and even whole looks before he begins work. He has a vision, then channels it through his intellect and craft to create it, this creates a sense of completeness and precision in his designs. "I love mixing textures, hard and soft textures and this collection to me is very skeletal and kind of revealing yet at the same time mixing with kind of a grid or fencing pattern." Designers hit what they aim at. If they aim at nothing in particular, they hit nothing in particular. Logan Neitzel is very particular; and his aim is good, very, very good.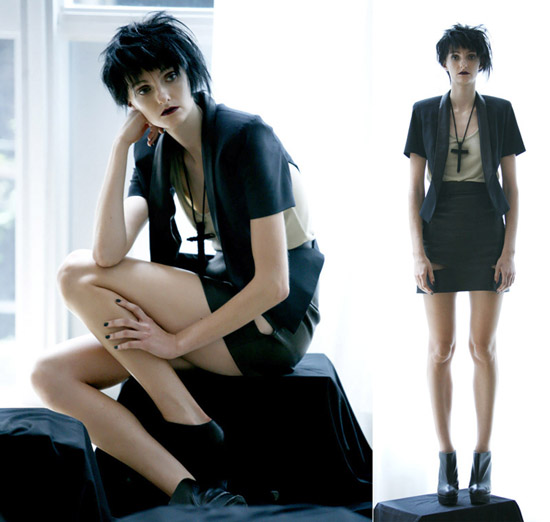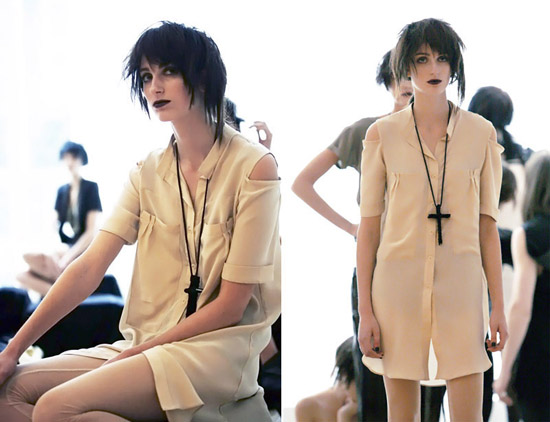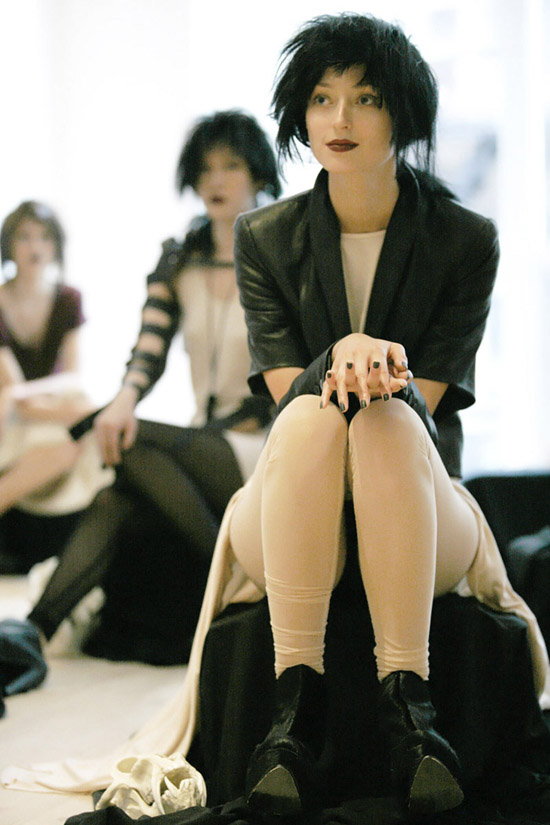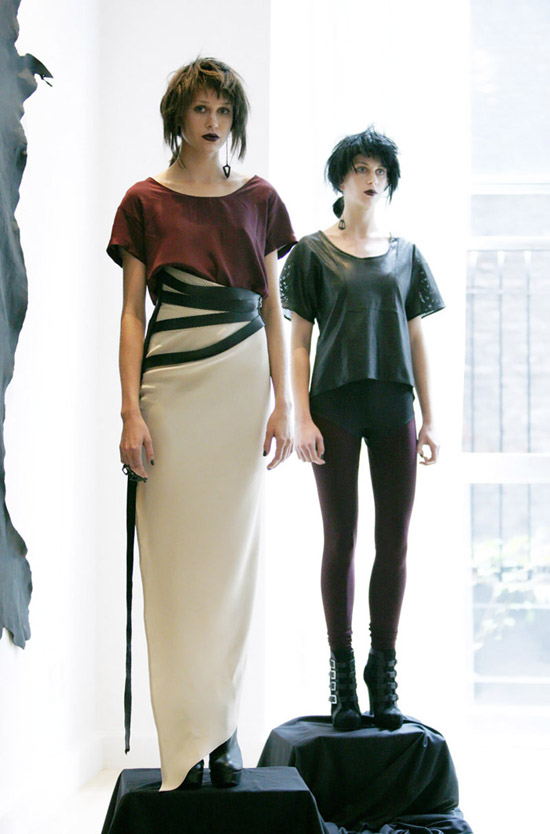 the designer…