story by Sarah Patterson
photos by Ned and Aya Rosen
Traditionally, spring is understood as a season of great renewal, a revival of spirits and a warming of temperaments, another chance to start anew. The collection presented by Nary Manivong for Spring 2011 is an excellent combination of the designer's past reflections and present hopes: in Manivong's case, a point to grow forward as well as a look towards his past. This harkening towards past and future presents itself as a cohesive, thoroughly wearable and elegantly youthful spring line.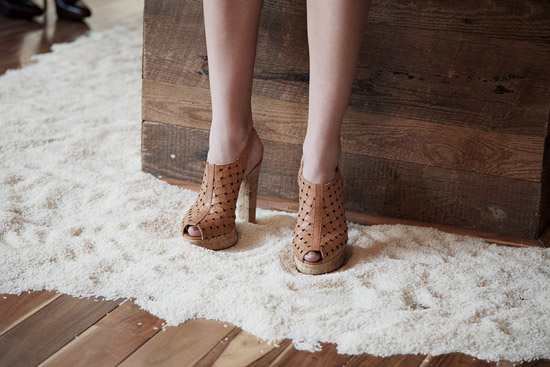 As Manivong himself put it, his spring pieces are "organic, because it was all about going back to [his] roots." Combining prints from his native Laos with the muted colors reminiscent of the Amish, he achieves a cohesive collection that is at once soothing as well as fresh and bright in perspective. This collection's hues and overall tone – the oceany mix of tanned neutrals against bright sea foam green separates – was a noted contrast from his Fall 2010 collection, which was filled with leather and lace, framed by bold graphics and strong purplish tones.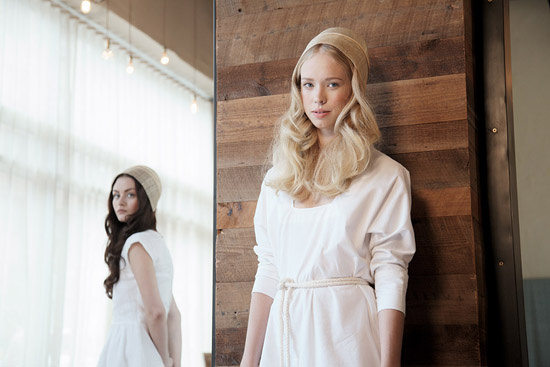 In lieu of the hard, edgy exterior reminiscent of the previous collection, Manivong used airy, yet intimately tailored lines, alongside such accents as rope belts, exposed zippers and woven Dutch hats. The shoulders of some of the garments felt as though they might fall off: imbued with a kind of fragility that was well framed by his precise attention to detail. In vision as well as in presentation, Manivong delivers something excellent in a designer: a lovingly exact and beautiful presentation.