story by Sarah Patterson
photos by Adrianna Favero
Alejandro Ingelmo's spring 2011 footwear presentation, which also marked the official opening of his 51 Wooster Street store, was a coolly modern, yet undeniably heated display of rounded toe platforms and slick men's sneakers. It's not easy to combine old school glamour with the more recent appearances in fashion of wedges and multi-strapped stilettos without getting lost in the contrived and, well, the overly trendy. Nevertheless, Ingelmo's ability to creatively layer materials for dimensionality, such as patent leather over suede or alongside stretch nappa leather, as well as his commitment to the artisanal aspects of shoemaking, keeps this collection right on point.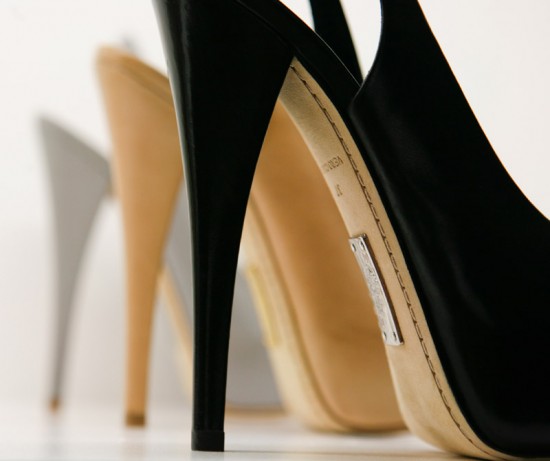 The worth of Ingelmo's craft is definitely in the details. While some of the shoe patterns are familiar from recent seasons, such as the skyhigh, crisscross detailing of the "Spider" heel, or 50s styling of the "Sophia" platform pump, Ingelmo had added to this collection tiny details that make the shoes intrinsically his own. For instance, one cross strapped heel , available in the three colors of slate, black and gold, offered horse hair on the gold design, making each shoe individual and specific in design. A few of the other heels also had plastics lining the bottom, which tied them in form and color to the sides of the men's sneakers, reinforcing the continuity of the collection as well as adding a individualized detail.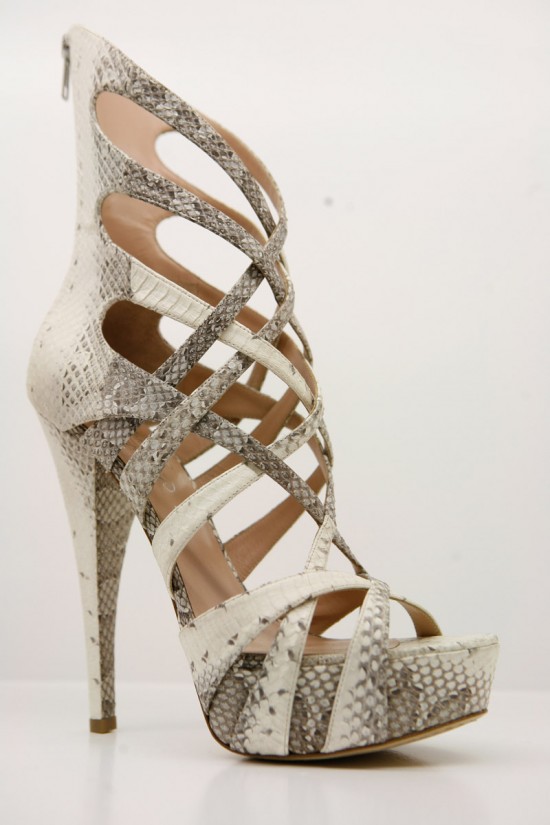 Indeed, the men's collection was as exciting, if not more exciting, than the women's collection, in that it melded casual cool sneakers with easy, yet professional men's oxfords and wingtips. Ingelmo has previously defined the woman he designs for as "strong" figures and with men's shoes such as the "Draper," both sides of the collection are well matched. Yet with his men's sneaker collection also available in women's sizes, it might well be the women taking all of the power out of this recent collection and onto the street.