story by Seth Friedermann
photos by Sandy Ramirez
"Dude, it's clothing, I'm a designer, its just about making cool clothes. I can stand here and try to be some cool artist, and switch up and make it into something it's not, but at the end of the day its just about making something that I think is cool."
This bit of unpretentiousness has been brought to you by Eric Kim, designer of The Monarchy Collection and this, his recently launched Mik Cire label. It is interesting to observe the very obvious differences between Monarchy's "punk" aggressive street styling and the much more tailored and relaxed feel of Mik Cire. From the calm palette to the roomy cuts, it might be difficult for someone to tell that the two labels were designed by the same man. Difficult if you don't know high quality tailoring craft they display. For all of the cool and comfortable look of the primarily cotton Mik Cire Spring 2011 collection, there was a lot of structure and impressive tailoring going on.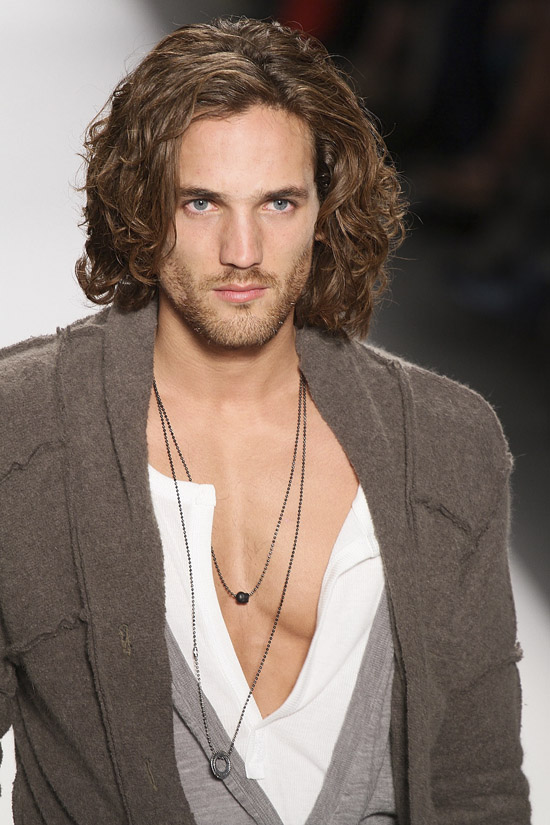 The collection was heavy on asymmetrical tailoring and as Mr. Kim pointed out backstage it was tricky dealing with negative space that creates, "It's all trial and error it's you know cutting and re- cutting and saying its too asymmetric you know we went too far and we have to bring it in." The casual but far from sloppy trousers, denims, jackets, and shirts that bore the fruits of all that scissor work, worked exceptionally well. In general the entire collection was proof that one of the hallmarks of great tailoring is that you don't notice it at all. Like a great bridge the beams, braces, and bolts are what allows all of the picture post card prettiness to happen. Mr. Kim's workmanship in creating such easy, comfortable clothing deserves much more attention than it will likely receive. However, based on the quote that opened this review, and more importantly the attitude behind it, the lack of recognition might be to Mr. Kim's liking.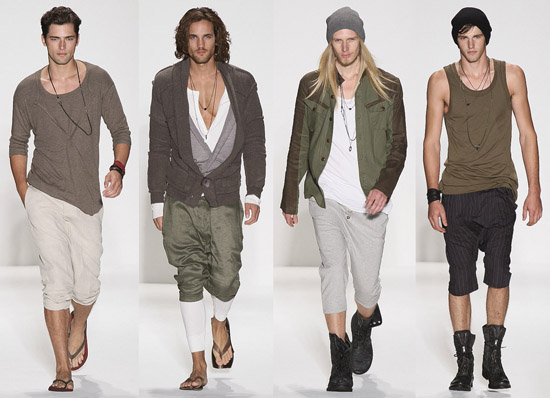 Far more important for Mik Cire is how the collection is embraced by buyers and shoppers, but there too I think Eric Kim has little to fear. This is a very retail-friendly collection and it might even end up with greater market penetration than Monarchy due to its incredibly relaxed and easy feel. This collection could easily appeal to an older client whose aggressive days are in the past but still desires to be seen as different. I hate to break it to Mr. Kim, but based on the great collection he put down the runway, he's an artist. Understated, unassuming, but an artist.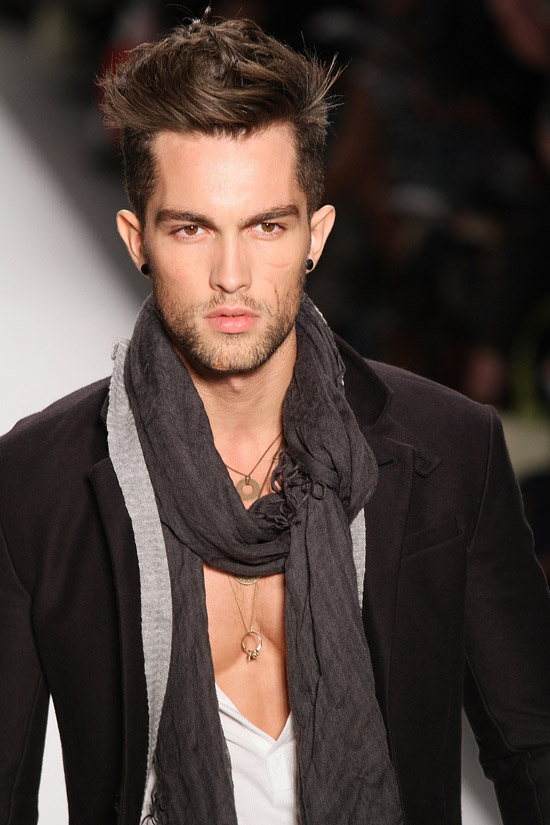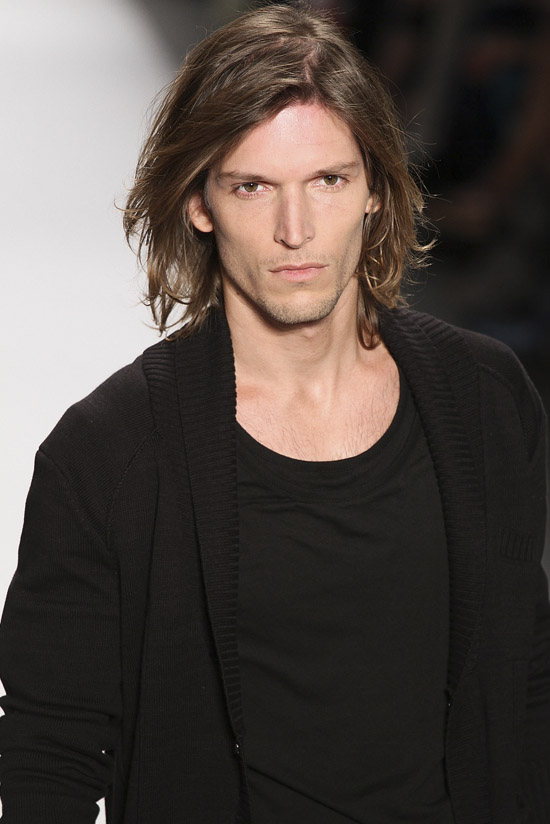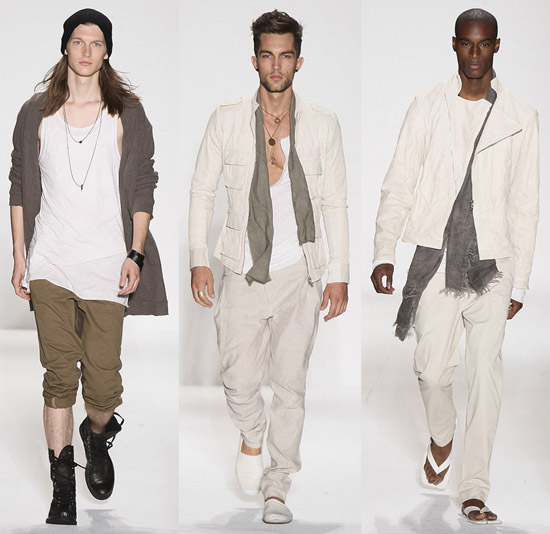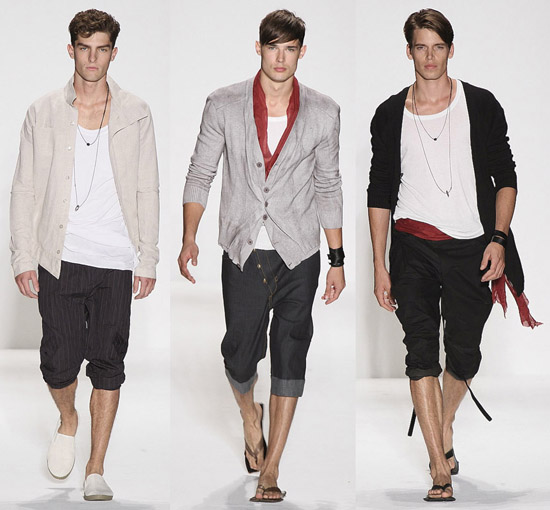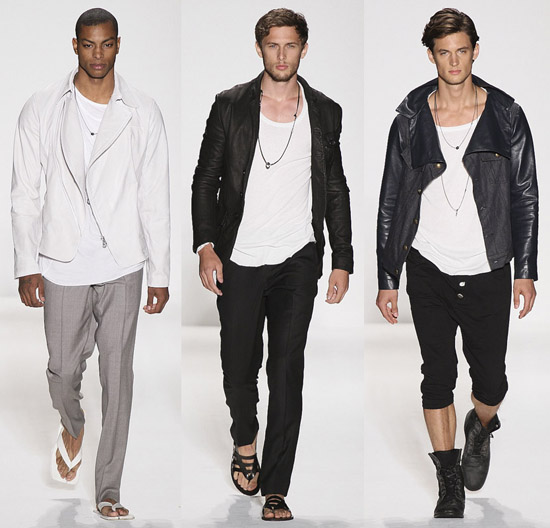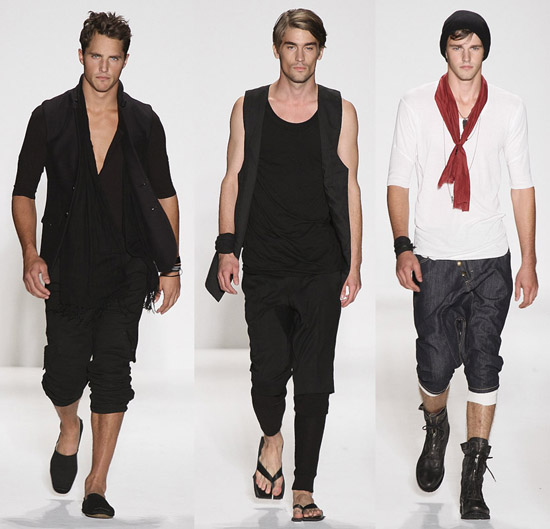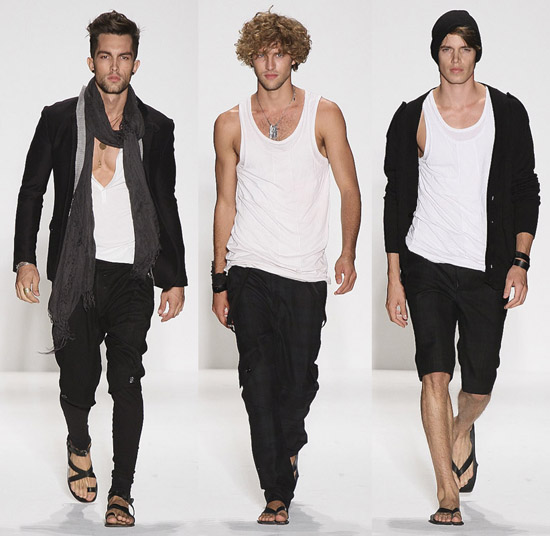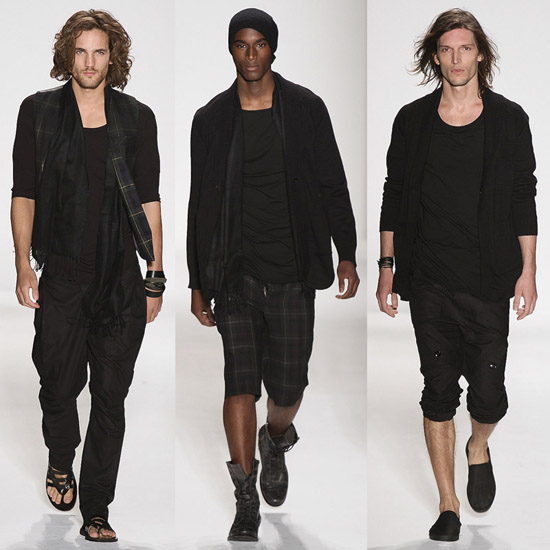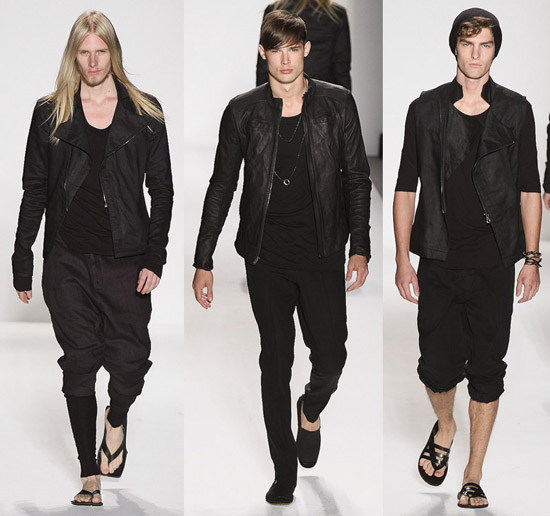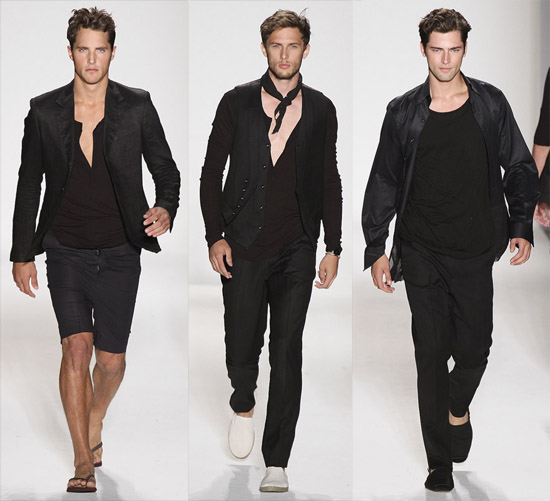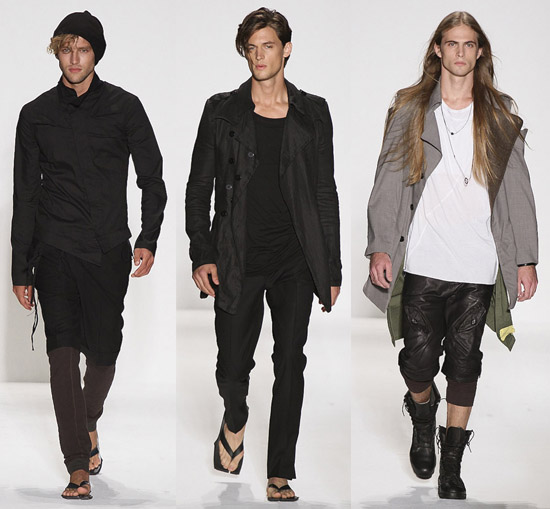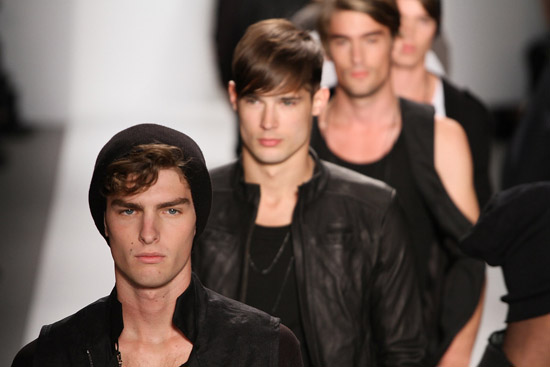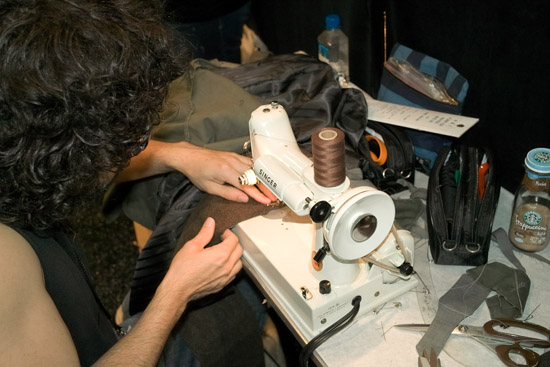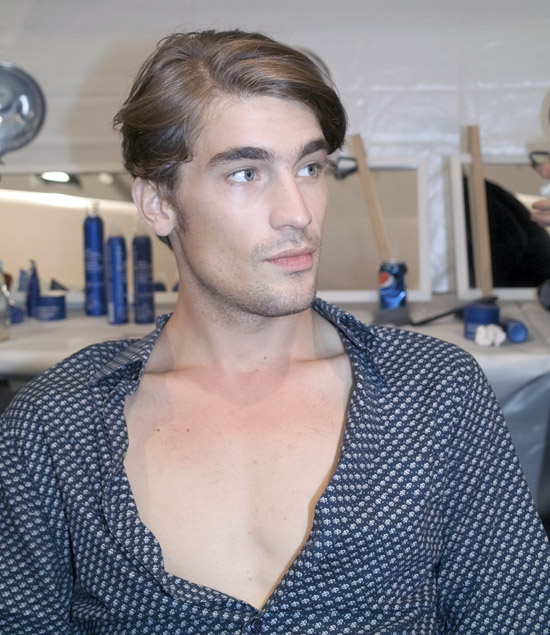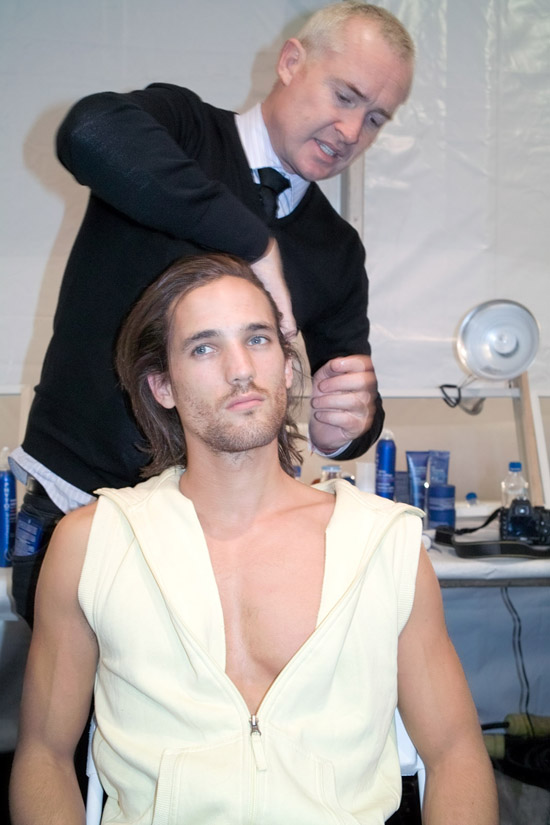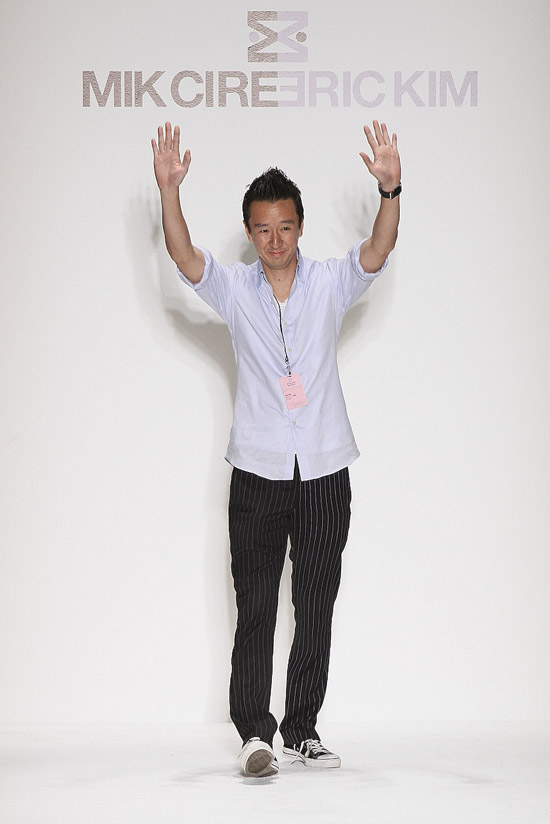 Check out the Fall 2010 interview.