story by Daphnee Fortunate
photos by Martin Bielecki
photo editing by Tatyana Bevs
New York-based FIT-educated Honduran designer Carlos Campos took inspiration from the Robert Rodriguez film Desperado. He was attracted to the chemistry and dynamism embodied by the film's stars Antonio Banderas and Salma Hayek, and led him on a path to craft sensuous garments with a modern mariachi turned rock star vibe.
Some of his favorite materials to work with are wools and silk. Campos likes how wool is easier to construct with than silk, but welcomes the challenge of the softer substance. The new collection it includes French seaming and binding finishes.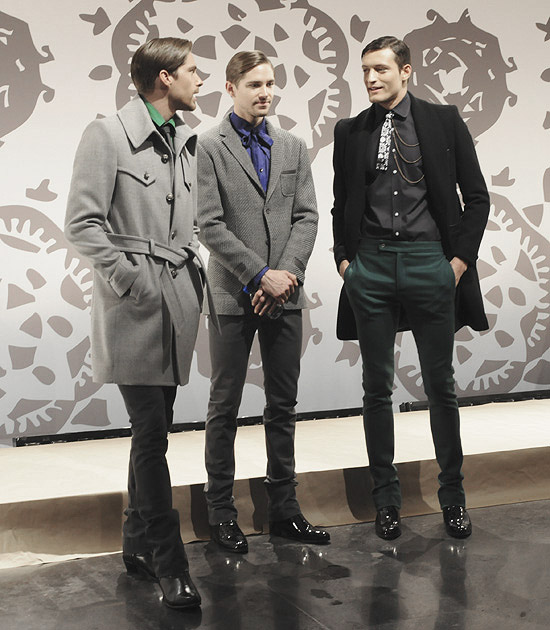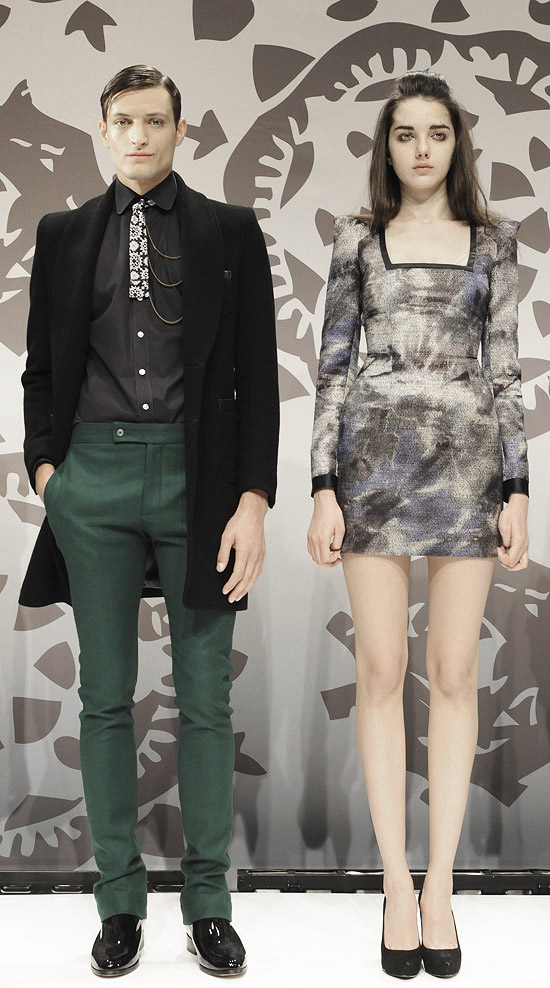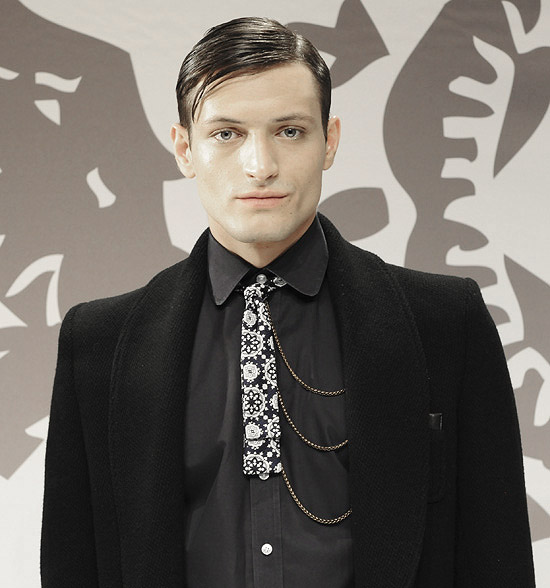 This is how the designer describes his new work, "the women's fall collection features high- collared coats in leather, suede, coated denim, and wool, hand finished with hints of Charo embroidery and studding. The men's collection offers tailored outerwear in alpaca, immaculate suiting in double-faced flannel, as the signature slim fit trousers in new techno blends of cotton and wool. The colors in both are cast in dark neutrals such as charcoal, black and brown, highlighted by props of color and Lilac."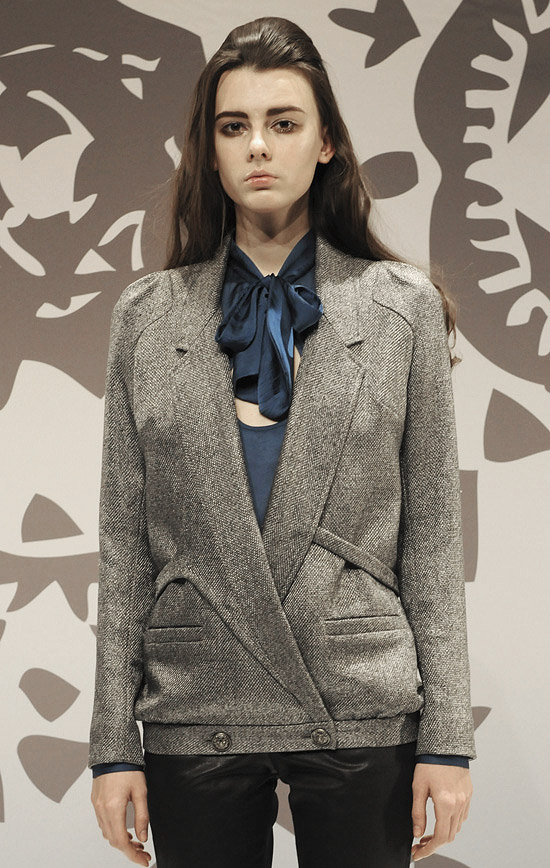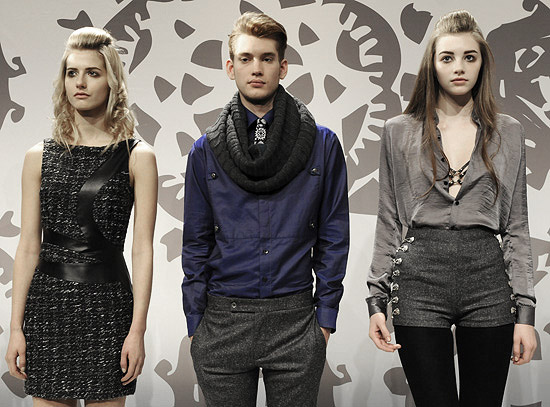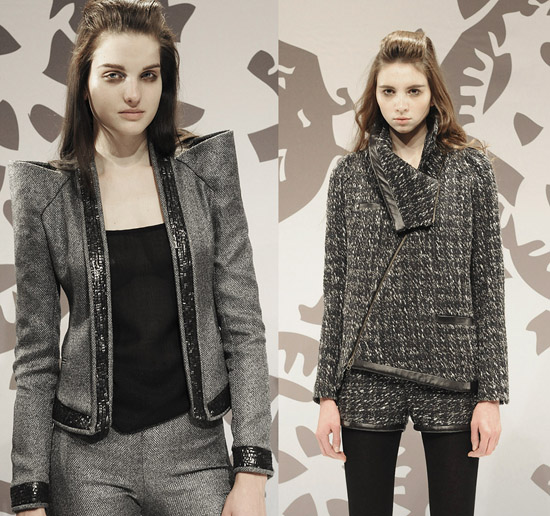 Like many veteran designers, the economic shift has forced Carlos Campos not only to be creative but also to become very business savvy. Fortunately some production houses are willing to cut deals for quality workmanship in this new environment.
"The suppliers understand the plot and worked with us in order to help us complete our vision and goal," Campos explained.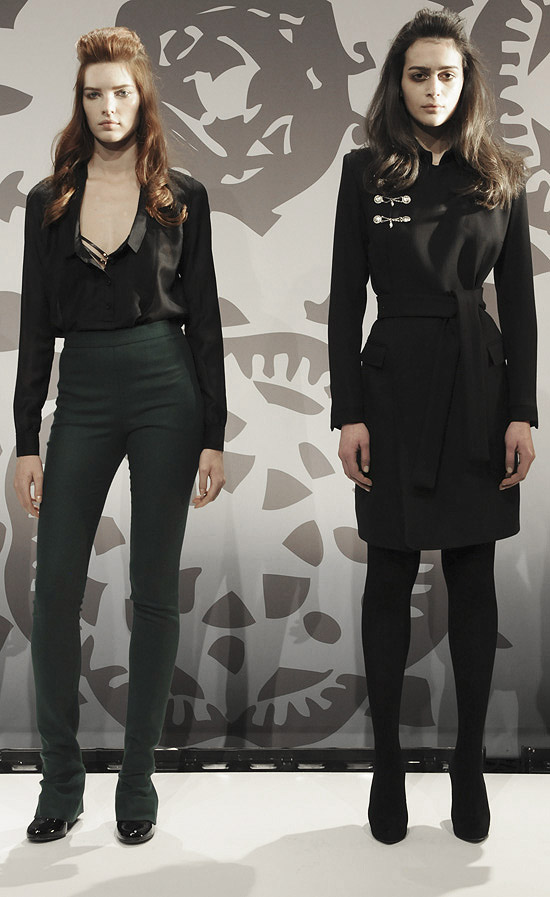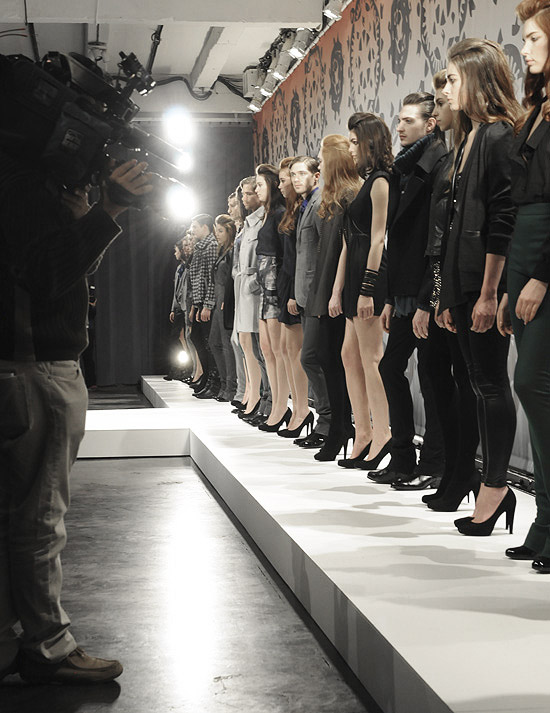 The Carlos Campos line can found at specialty stores and a new online boutique.