"The number of church-free weddings has risen steadily in recent years, and along with it, the demand for unusual wedding dresses," explained Klaus Unrath. "We want to create young, eccentric designs which break away from traditional bridalwear."
And indeed, the collection bore a couple of overtly sexy non-virginal pieces. The more slinky dresses defined sexy silhouettes while still displaying an abundance of traditional bridal silk and fine lace.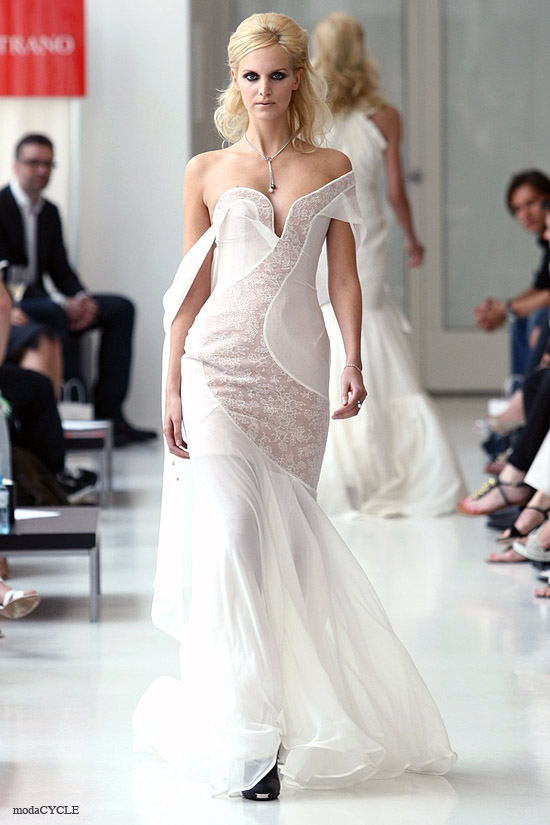 All looks kept in the unmistakable Unrath & Strano style, with its figure-accentuating cuts and luxurious extravagance. The various versions of low-cut open-back dresses were an exemplary display of perfectly applying the delicate balance required between sexy and elegance in a great wedding dress.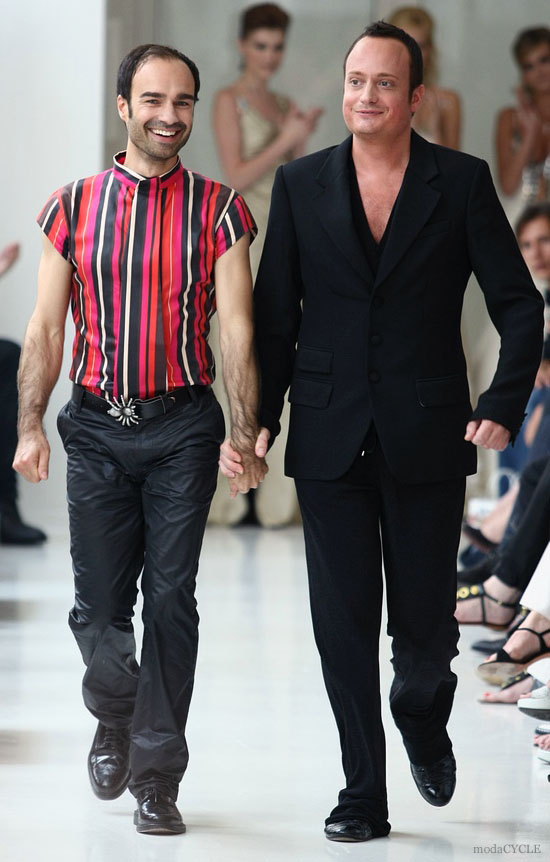 These skilled tailors, who seem to know innately how to drape, twist, and fit the materials to perfection, met at the Couture department at Vivienne Westwood, before they founded their own line in Berlin in 2002.
click the gallery below to see additional images…